Jolee Keplinger, Co-President of Sustainability Club, Principia Food Blogger
This wrap recipe, inspired by one found in The Vegan Way cookbook, was perfect for testing out the Beyond Meat Beefy Crumbles. It's quick, easy, and perfect for meat lovers (and only takes about 5 minutes)!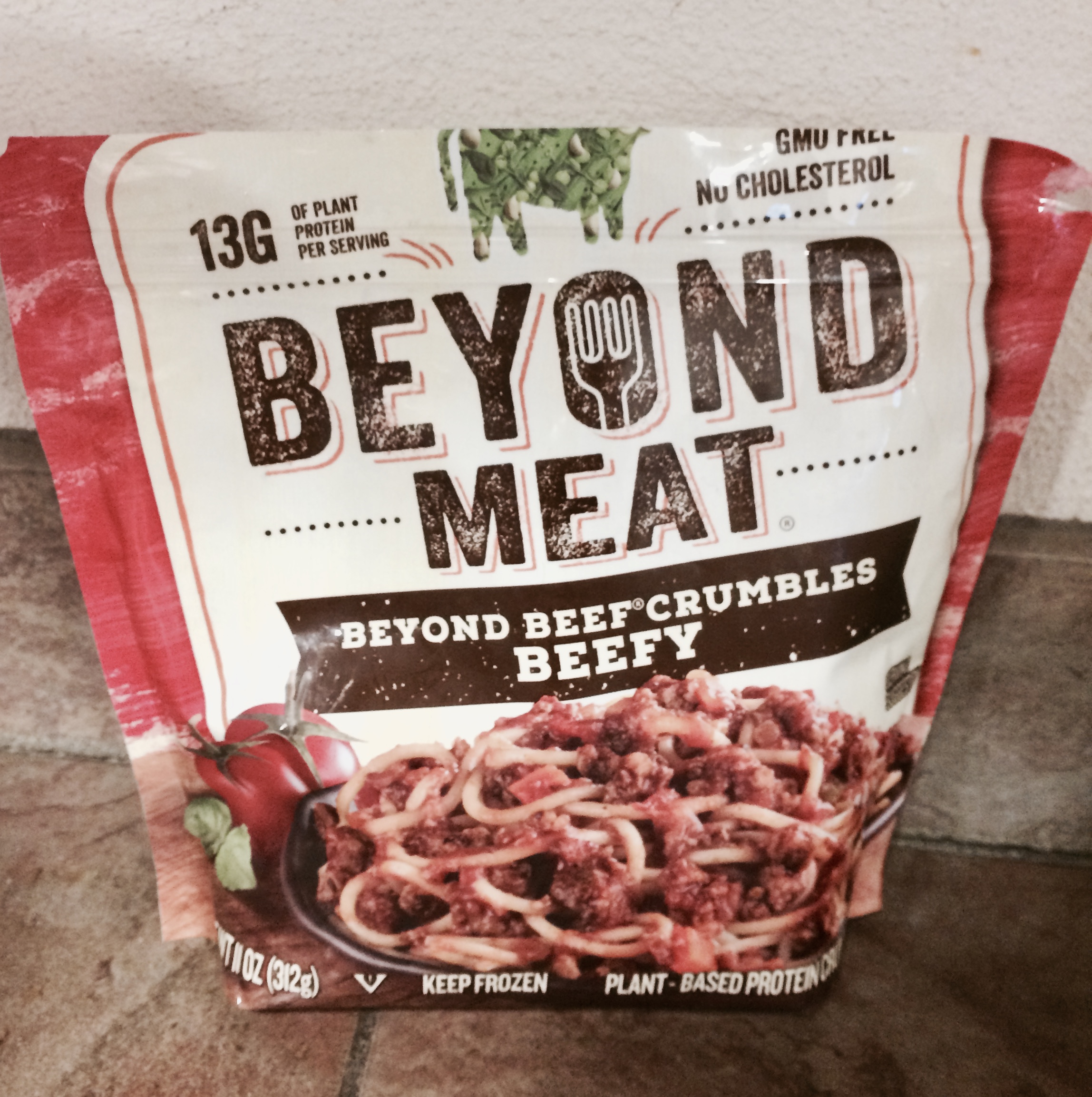 Ingredients:
wraps/flatbreads
hummus
oil for frying
shredded veggies (such as broccoli and carrot slaw)
spinach
tomato
First, lay the bread on a cutting board and spread the hummus on top.
Next, heat a bit of vegetable oil in a pan for a minute. Add the desired amount of Beyond Meat Beefy Crumbles and cook 2-3 minutes. Stir in the shredded veggies until warm.
Finally, add the mix to the prepared wraps.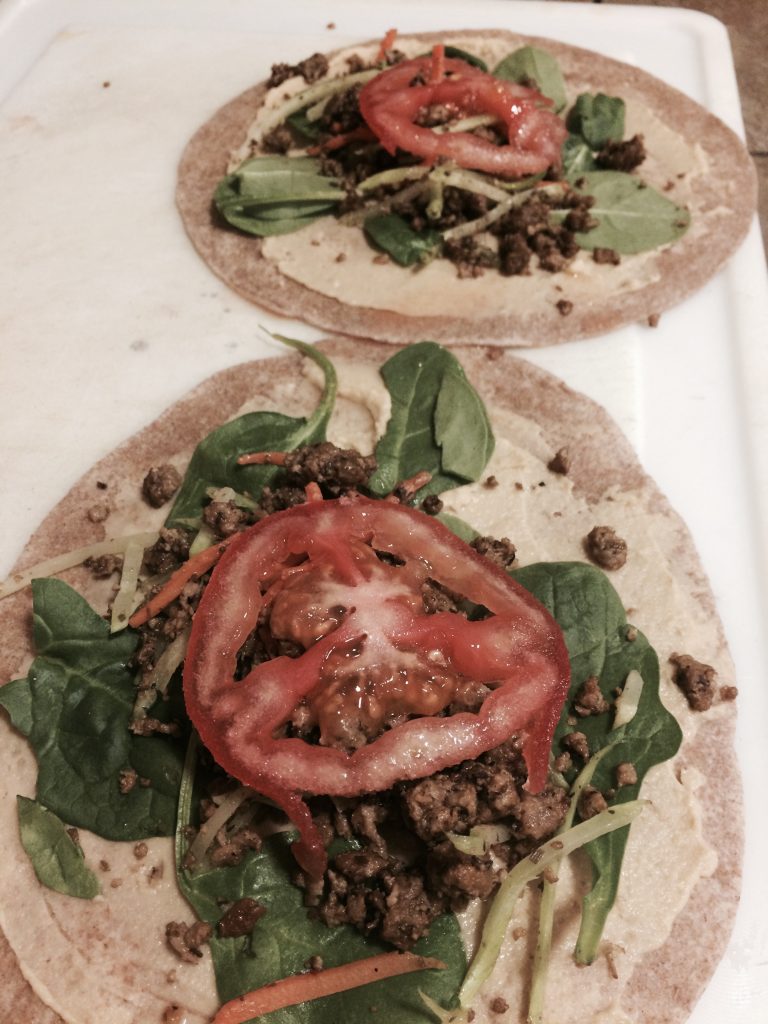 Add a bit of spinach and sliced tomato if you'd like.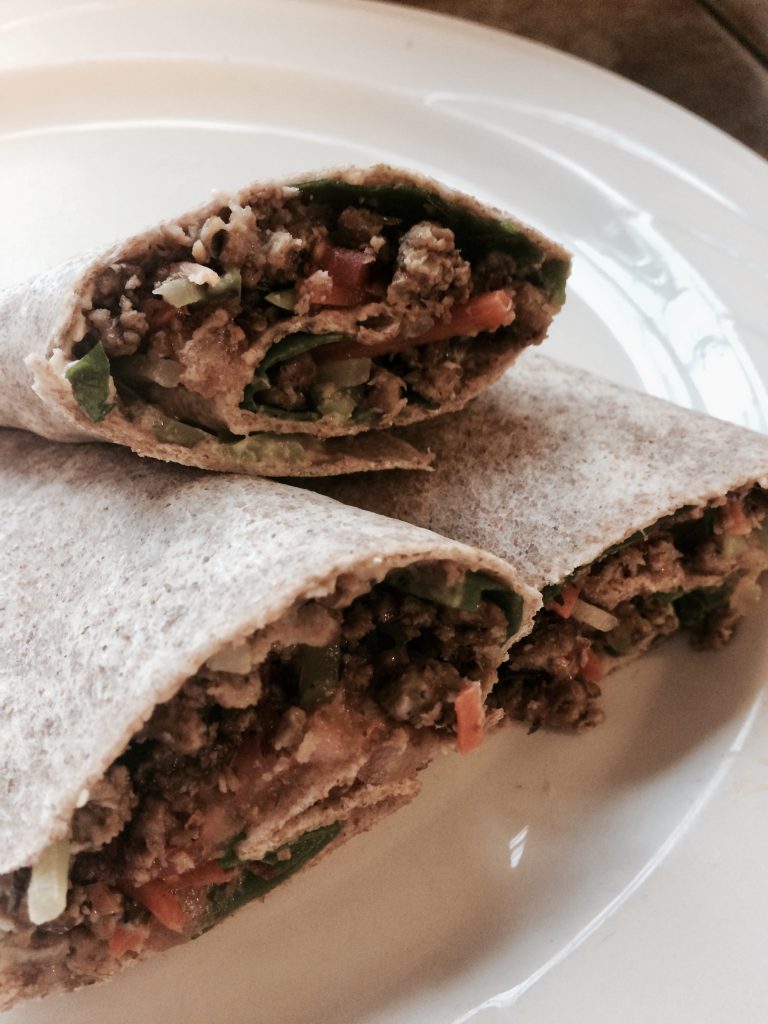 Roll, slice, and enjoy!
Student Feedback
"It tastes like meat to me. It's light, not like when you eat normal meat. I'm a really big meat eater so I don't know if I'd choose it over normal meat. I do know people that would though!"
"It's good. The texture resembles real beef. I guess I'd mistake it for the real stuff. It'd consider choosing if over real beef it it were an option at Prin."
"It's really good! I'd eat this again."
The Verdict: This 100% plant-based recipe is a great option for both hardcore carnivores and vegans. It has a nice flavor and plenty of texture. It's good light meal/snack for busy college students who enjoy cooking.