Jolee Keplinger, Co-President of Sustainability Club, Principia Food Blogger
Special guest test tasters: Brandon Robles and Karen Johnson
When striving to eat as plant-based as possible, many people struggle with cheese, especially me. I've always loved Mexican cuisine, especially quesadillas. I can't imagine life without them. Luckily, there are plenty of alternative cheese products on the market, so a 100% plant-based quesadilla can become a reality!
Even though most Mexican dishes can easily become vegan, I've never been to a restaurant that serves vegan quesadillas. Here at Principia, quesadillas are one of the more popular food choices. Since eating plant-based means ditching dairy, I was determined to create an alternative quesadilla that tasted just as good, if not better, than the traditional type.
Since I bought four different types "cheese" to test, I figured quesadillas would be a good way to evaluate their taste and meltability. I tested three types of Daiya "cheese": a jalapeño Havarti block, sliced provolone, and mixed shredded.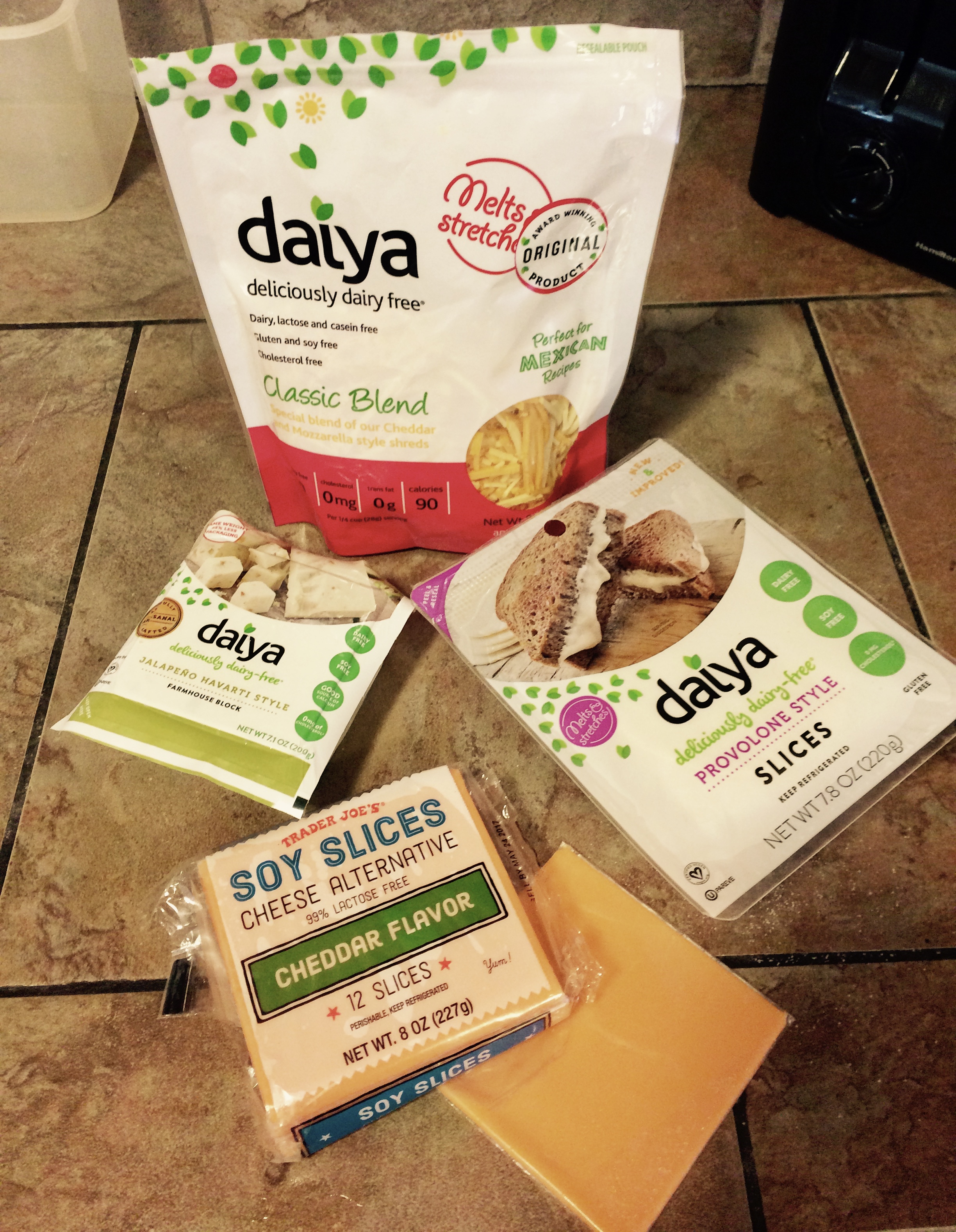 The fourth type was a soy alternative to American cheese which is sold at Trader Joe's. Although it contains a bit of dairy, it's still a plant-forward American cheese alternative. (This one isn't in the recipe.)
I also used this cooking session as an opportunity to test out Beyond Meat "chicken" strips. Chicken is quite common around here, and I know most aspiring plant-based eaters have difficulty avoiding it. That's why I believe it's important to experiment with alternative "meats" so plant-based people won't feel as though they're missing out.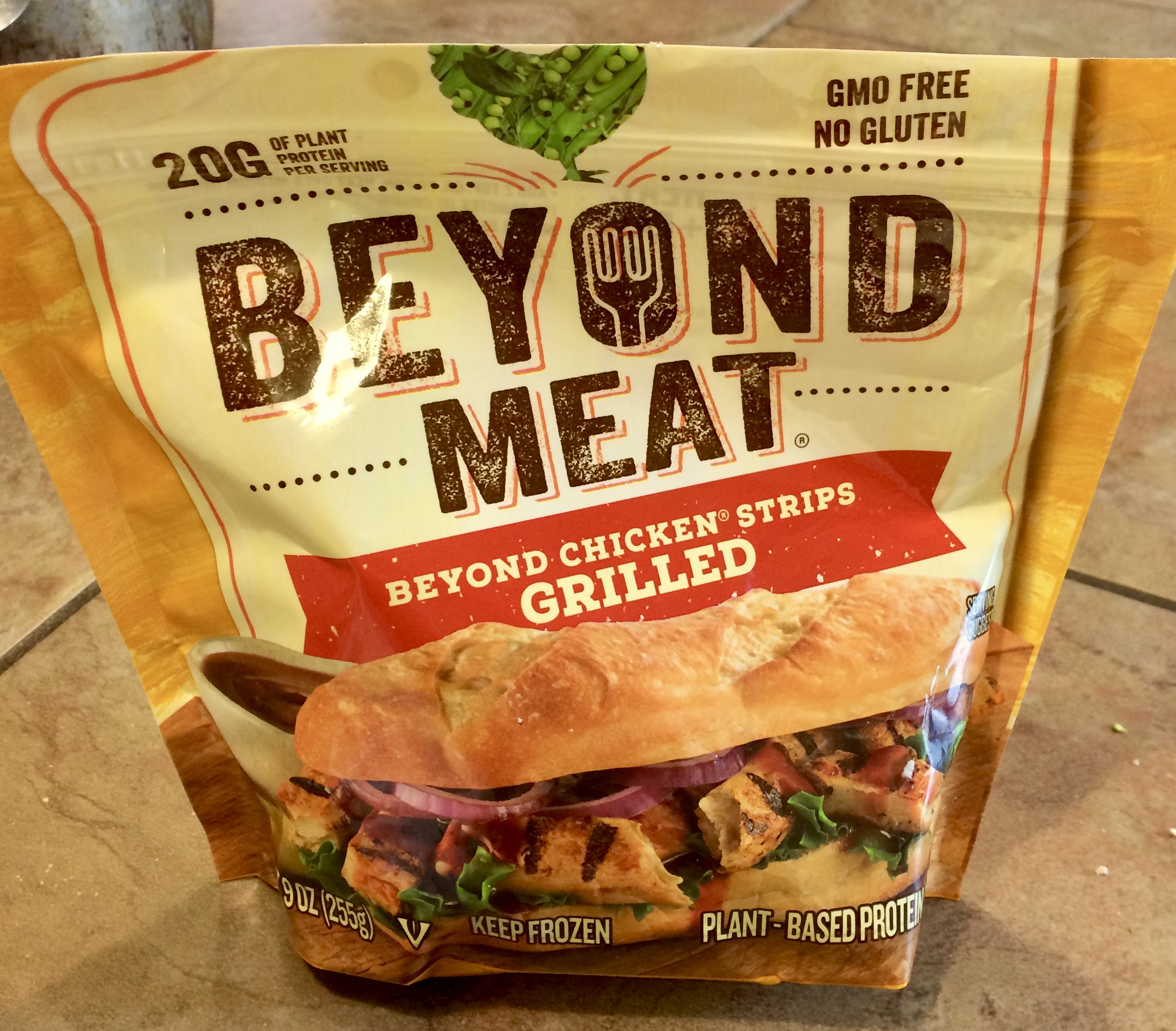 Ingredients:
Flour tortillas
Vegan "cheese" (Daiya)
Vegan "chicken" (Beyond Meat)
Minced garlic
Diced tomatoes
Chopped green onions
Spinach
Olive oil
Directions:
First I heated olive oil in a skillet and cooked the garlic for a bit. I added the tomatoes, green onions, and spinach at the very end. I placed the veggies in a bowl and set them aside.
Next, I heated oil in a skillet (on medium-high) for the quesadillas. I took four flour tortillas and placed one of the "cheese" varieties inside. I added the cooked veggies, folded the tortilla in half, and placed it in the skillet, flipping when the tortilla became a nice golden brown. Once the tortilla was evenly cooked, I placed the quesadilla on a plate and covered it as I cooked the next three.
I added the "chicken" to the quesadilla with the shredded Daiya cheese.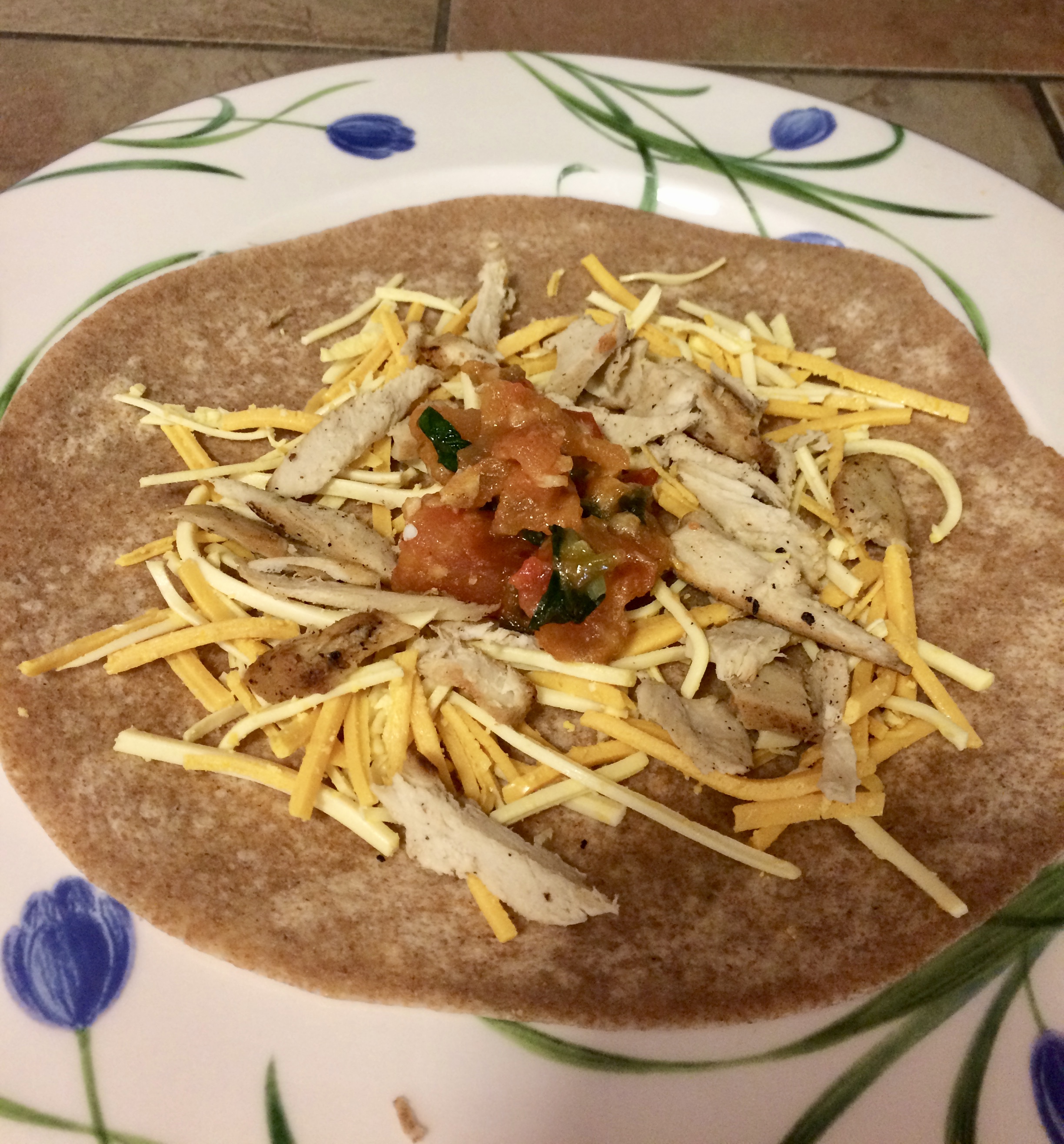 Once finished, I cut each quesadilla into three pieces. One for me, and one for each of my two samplers.
Brandon, Karen, and I sat down to test the four alternative quesadillas. We first tried the one with the Trader Joe's soy cheese (non-vegan). I thought it was tolerable, but Brandon wasn't a fan.
Then we tried the Daiya Jalapeno Harvarti. It was delicious! The "cheese" melted beautifully and both Brandon and Karen loved it. I was strikingly similar to normal cheese.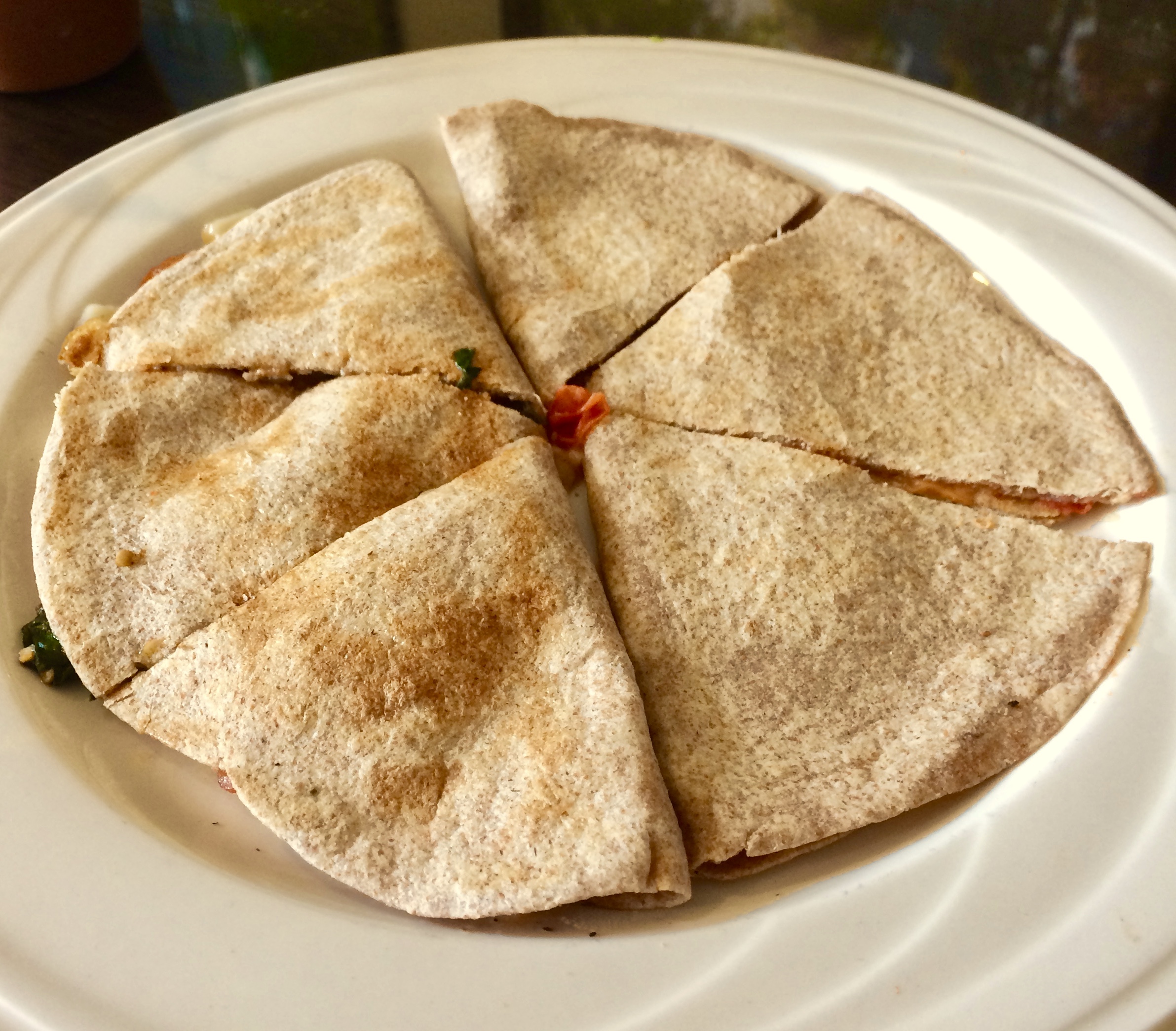 Next up was the Daiya provolone version. Again, this alternative "cheese" could fool someone into thinking it was real. The three of us loved it.
Finally, we tried the one with shredded Daiya "cheese" and grilled "chicken". This was the by far, the winner! The "chicken" tasted very real and the cheese melted well. It reminded me of a quesadilla I used to order from Mexican restaurant back home.
The verdict: All three Daiya "cheese" varieties and the Beyond Meat grilled chicken were excellent substitutes. Overall, we would prefer to eat plant-based recipes like this if they were available at Principia.