By Jolee Keplinger | Co-President of Sustainability Club | Principia Food Blogger
This delicious pasta salad from The Vegan Way is full of plant-based power! It's simple, affordable, and absolutely delicious.
Salad Ingredients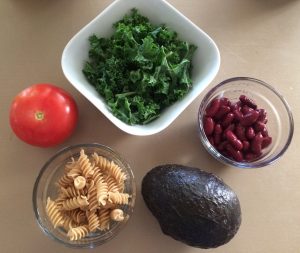 Vegan pasta

I used a quinoa and brown rice version due to the higher protein content

Curly kale, stems removed, chopped into bite-size pieces
A large tomato, chopped
An avocado, pitted, peeled, and chopped
A can of beans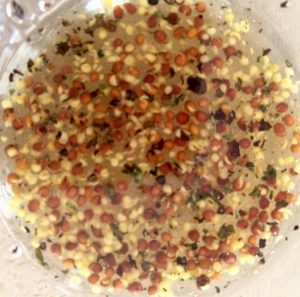 Dressing Ingredients
Whole grain mustard
Balsamic vinegar (I used apple cider vinegar)
Sweetener of choice (brown sugar, maple syrup, or honey)
Oil (Olive is best)
A bit dried basil

For more flavor, use fresh basil and dry it in a toaster oven

Freshly ground black pepper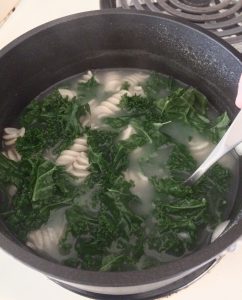 Simply cook your desired amount of pasta and add the kale at the end.
Next, drain the pasta and kale and add the beans, chopped tomato, and avocado.
Finally cover with the dressing and place in the fridge until cool.
What I love about this recipe is the flexibility of measurements and versatility.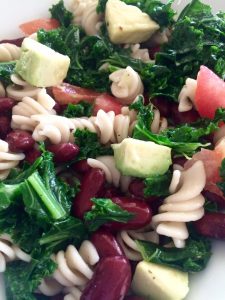 If you would like the official recipe, check out The Vegan Way cookbook from the Center of Sustainability's library.
Tip: To step up your sustainability game, use Principia's campus grown Sugar Bush maple syrup!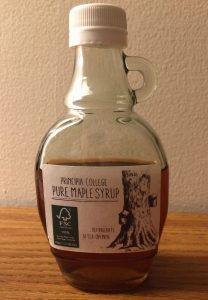 Enjoy!