By Jolee Keplinger | July 15, 2020
Principia Center for Sustainability
Special Projects Officer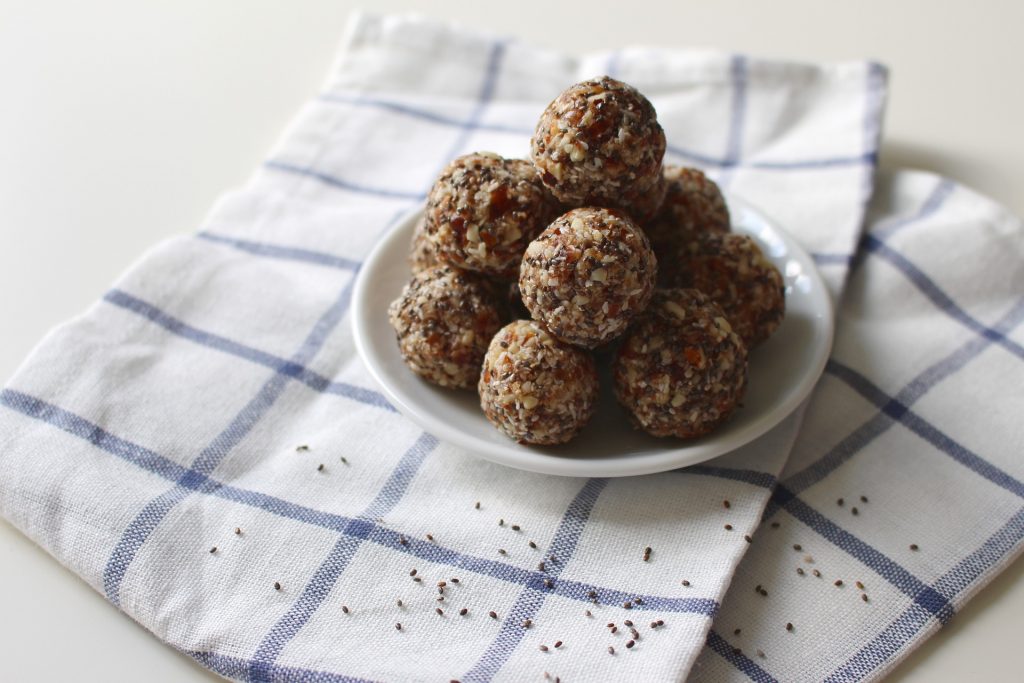 Purchasing snacks from the grocery store that are not encased in some form of plastic packaging can seem nearly impossible. Here, you will learn some tips and tricks so you can reduce your waste in the snacking sphere.
Inspiration
This post is inspired by this year's plastic-free ecochallenge. The previous post focused on Stasher bags, which are sustainable food storage strategy that can reduce your single-use plastic waste. In addition, the simple and delicious energy bite recipe in this post can be made from ingredients with zero-waste packaging.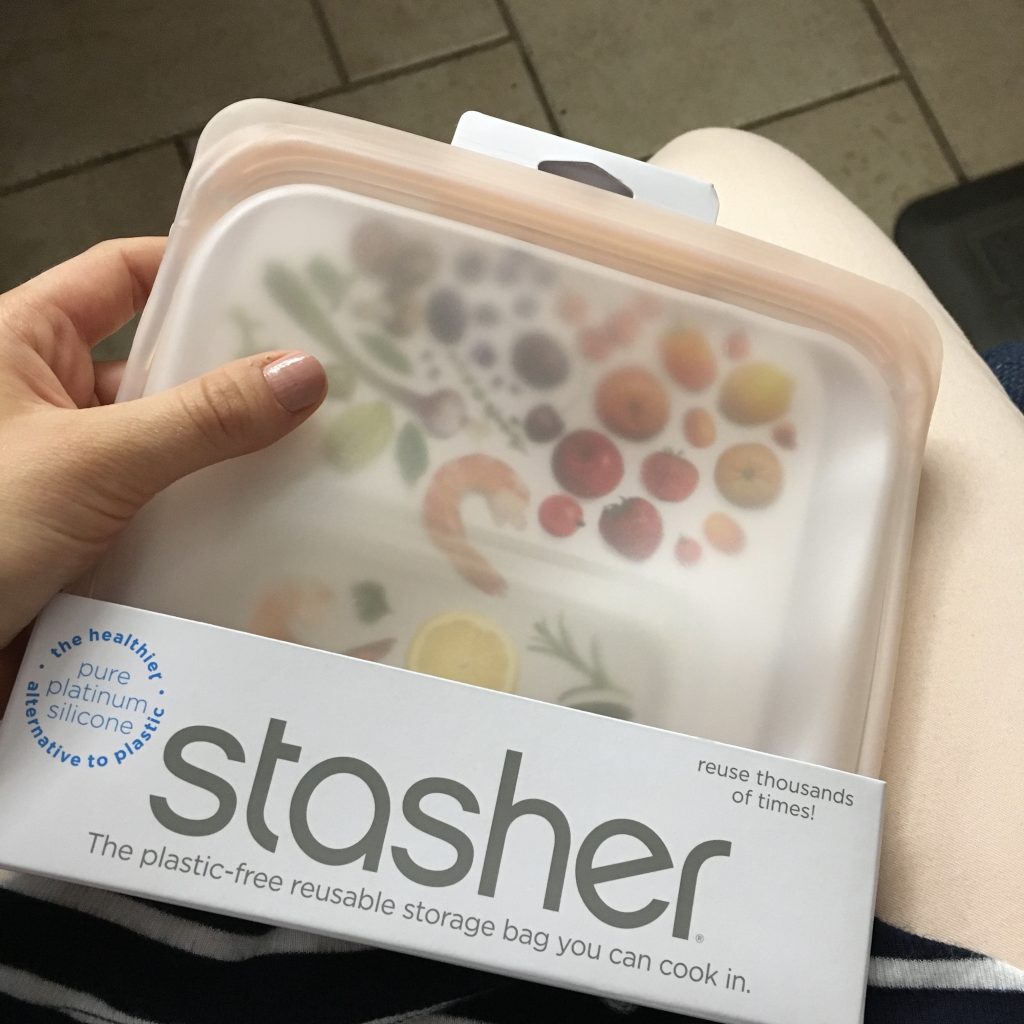 Taking Small, Sustainable Steps
Depending on where you live, it can be difficult to eliminate all plastic food packaging. Rather than setting an ambitious goal that feels too complicated to achieve, I recommend taking smaller steps that are actually sustainable in the long run. The recipe below is an example of how making the decision to design your own snacks connects to multiple aspects of eco-conscious living.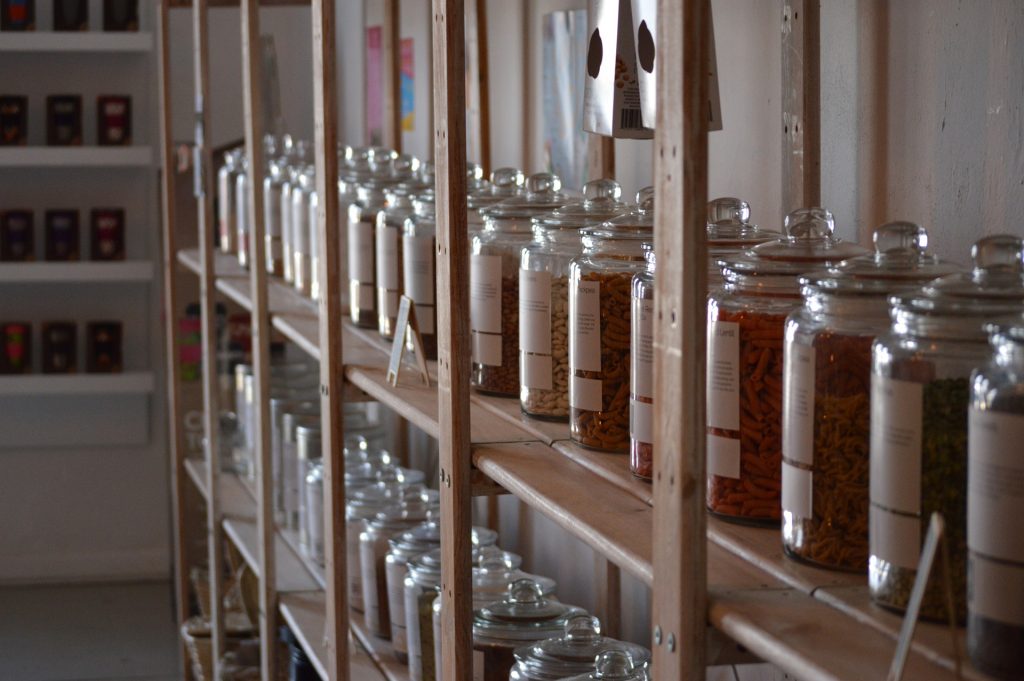 Minimizing Packaged Food
Making your own snacks can reduce the temptation to purchase individually wrapped (and oftentimes highly processed) snacks from the grocery store. For example, when buying a box of granola bars, there is first a cardboard box that is then filled with bars individually wrapped in plastic. This soft plastic wrapping is not recycled at most facilities.
Control Over Ingredients
By creating your own snacks, you know exactly what goes into them. When I shop for ingredients, I opt for ingredients that are local and organically grown. Buying your own ingredients gives you the power to "vote with your wallet" and support local and sustainable brands. Plus, it's always good to know where your food is from and how it was grown. Another benefit of making your own snacks it that you can customize them to your taste and nutrition preferences. If you want to minimize sugar, then you can easily add less sugar to your recipe. (It's much harder to find low-sugar snacks at the store that actually taste good and are a reasonable value.) In addition, the flavor combinations for energy bites are endless, so they will never become boring!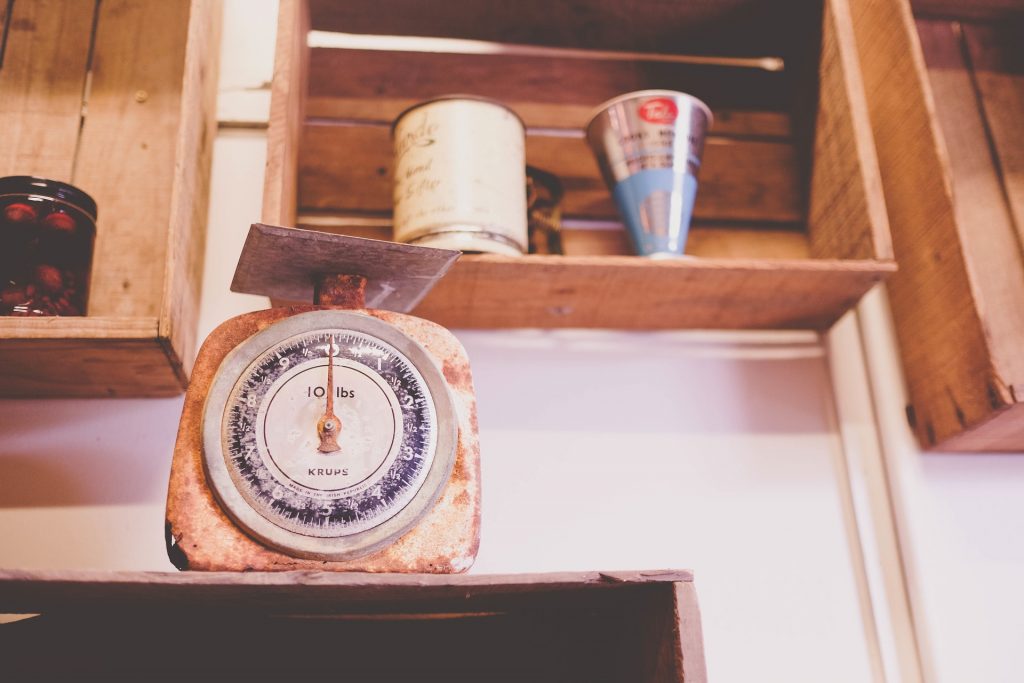 Recipe Background
I have been making energy bites for years. I started with a very basic recipe that you may have already tried. It's just peanut butter, rolled oats, honey, and chocolate chips. These sweet and satisfying rolled up balls are similar to granola bars, but much simpler to make, since no baking is required. They're especially suitable for the summertime, since using an oven requires additional heat and electricity, which the heats up the house and works against the already energy-intensive air conditioning! This recipe is incredibly eco-friendly since it's low-waste, and less energy intensive when compared to the average baked snack bar.
Last year, I purchased some food in bulk from Dining Services in effort to utilize my remaining meal points before the semester ended. One of my bulk buys was a 5 lb container of sunflower seed butter (aka sunbutter). When I arrived home for the summer break, I decided that making energy bites for myself and my family would be the easiest way to put this ingredient to use. I also wanted an easy snack I could pack for my 8-hour work shifts. I mixed the sunbutter with rolled oats, chocolate chips, sunflower seeds, cinnamon, and ginger. They were delicious!
Locavore Lens: Lately, I've seen energy bites popping up in a variety of coffee shops, grab-and-go food cases, and even grocery stores. If you are at Principia College, or visiting downtown Alton, stopping at Germania is a one way you can support a local business. This ultimately supports Alton's local economy revitalization efforts. Before the pandemic, I visited Germania Brew Haus and paired their energy bites with a cup of coffee. It was an excellent mid-afternoon snack for a solo computer work session. This coffee shop is just a 20 minute drive from campus!
The Recipe: Quick & Customizable No-Bake Energy Bites
Yield: 20-25 bite-sized balls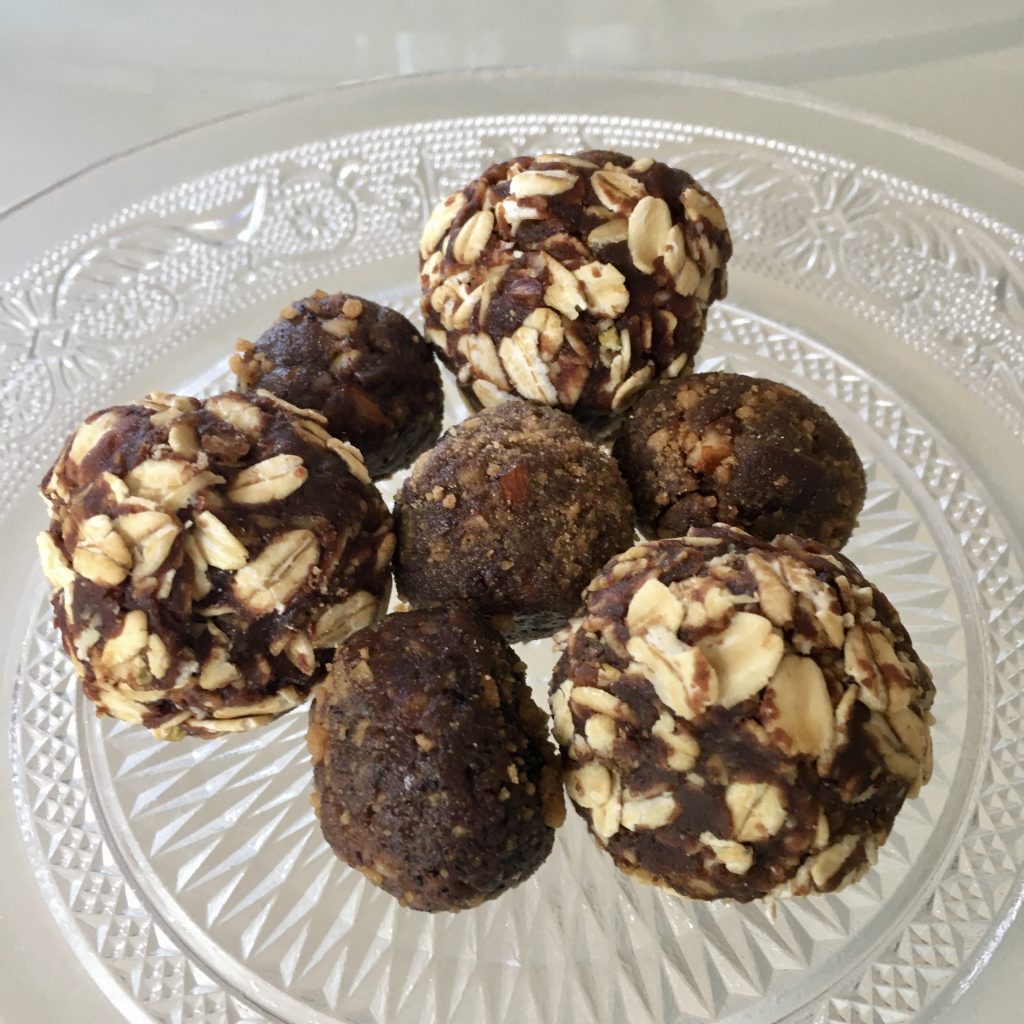 Ingredients:
1 ½ cup of old-fashioned oats
½ cup of your favorite nut or seed butter
½ cup of crunchy add-ins, your choice (coconut flakes, chopped nuts, seeds, cacao nibs, etc.)
1/3 cup of chocolate chips or dried fruit
1/3 cup of liquid sweetener (honey, maple syrup, molasses, etc.)
Optional: Spices to taste (cinnamon, ginger, cardamom, etc.)
Optional: A pinch of sea salt (this may be good if using an unsalted nut/seed butter)
Optional: Cacao/Cocoa powder (to taste)
Instructions:
Measure each ingredient and place in a large mixing bowl.
Mix everything until well combined. Mashing with a large fork can be helpful.
Once thoroughly mixed, taste and make modifications if desired.
Find a reusable storage container and place it next to the mixing bowl.
Scoop the mixture with a spoon or small cookie dough scoop and roll into a ball by hand. Place each ball inside the storage container. This can get messy, so be sure to have a sink nearby!
Place the finished energy bites in the fridge or freezer for optimal freshness. If you prefer them to not be cold, simply take a few out of a the fridge an hour or two before eating and set aside.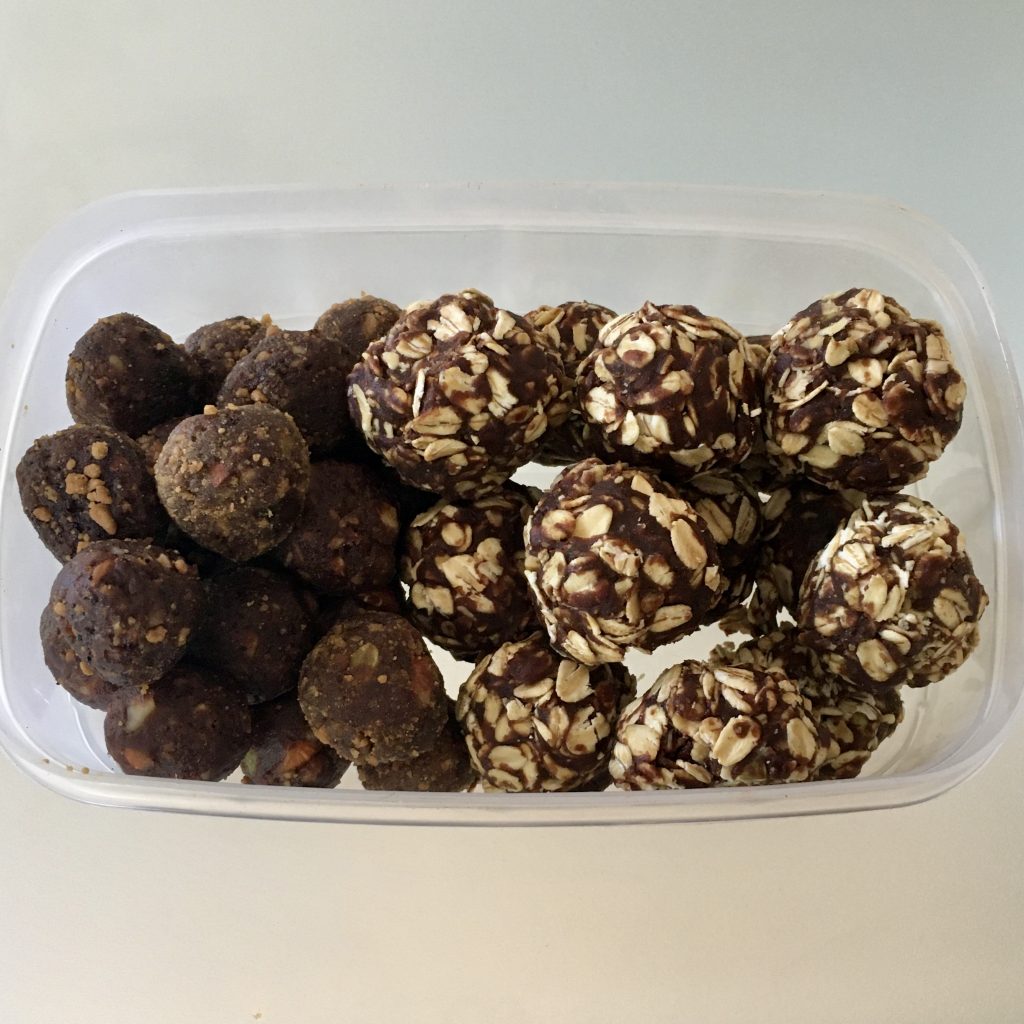 Favorite Ingredient Combinations
Mocha Truffle: chocolate nut butter, chopped almonds, a 1/3 cup mix of chopped dates (dried) & chocolate chips, honey, finely ground coffee (to taste)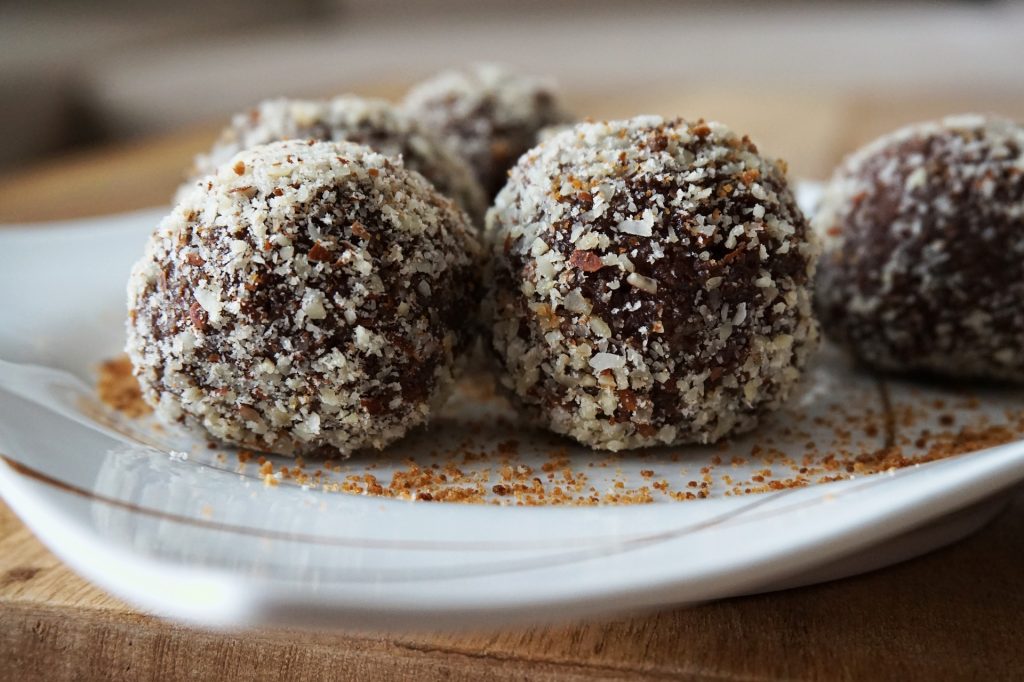 This combination is especially good without oats, but it can be made both ways. The oat-free version reminds me of chocolate truffles! To make this combination, I recommend putting all the ingredients in a food processor and processing until a slightly smooth. Just roll the blend into small balls as usual and enjoy!
2. Pumpkin Seed & Date: oats, almond butter, pumpkin seeds, chopped dates (dried), honey, cinnamon & ginger (to taste)
3. Dark Chocolate: oats, chocolate nut butter, coconut flakes, mini chocolate chips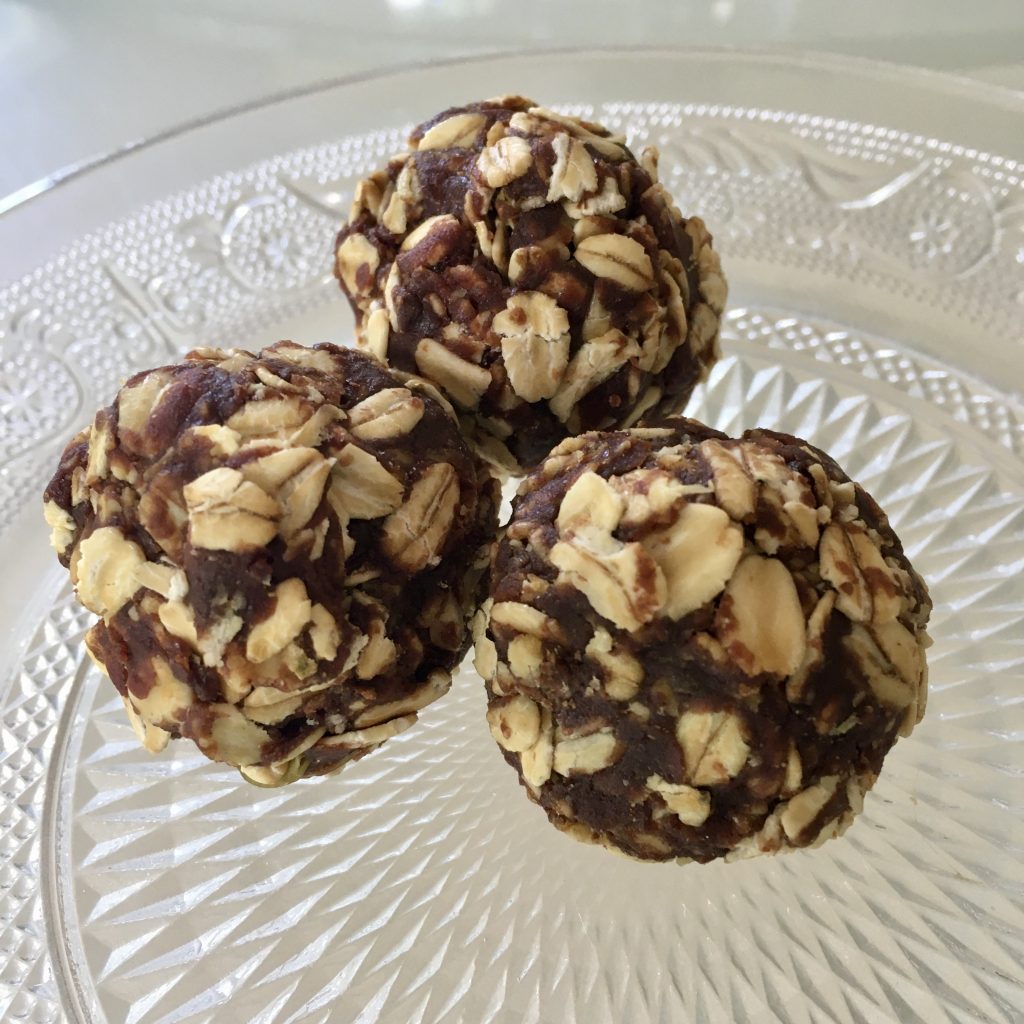 For a sweeter version, feel free to add a liquid sweetener of choice. I like mine extra dark, so I prefer to leave it out. This is because the chocolate nut butter and chocolate chips are sweet enough for me. If you are not using a chocolate nut butter, but would like an easy substitute, simply add cocoa powder and your favorite sweetener to the mix. Just add these ingredients in small amounts and taste to reach your desired level of chocolatey sweetness.
4. Mint Chocolate Protein: oats, almond butter, honey, 2 scoops/50-60 grams of protein powder, chopped mint chocolate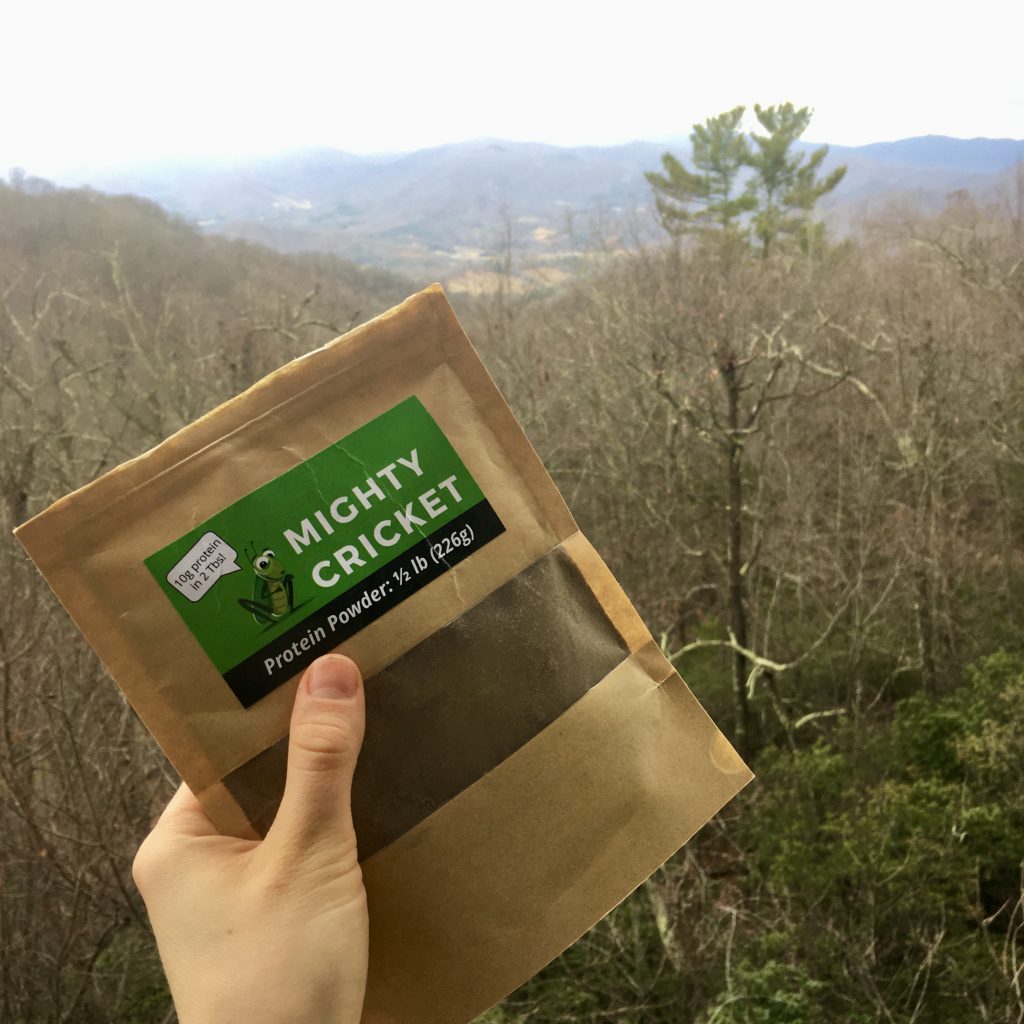 5. Mighty Cricket Protein: oats, almond butter, 2 scoops/50-60 grams of Mighty Cricket protein powder, walnuts (and/or chocolate chips), honey
Mighty Cricket is a St. Louis-based startup that creates protein that is good for you and the planet. Using this protein powder is the perfect way to branch out and support a local and eco-conscious business!
Circling Back to the Plastic Free Ecochallenge
In the Food category of the plastic free ecochallenge, there are 5 action categories that can be accomplished when shopping for and making this recipe. The list below shows the applicable actions. Click here to take action and sign up for the challenge!
Use Reusable Containers
Advocate for More Food Packaging Options (aka alternatives to single use plastics)
Make Your Own Recipes
Minimize Food Packaging
Say NO to Plastic Bags
Zero Plastic Waste Ingredient Guide
Do you want to try finding ingredients that are free of single use plastic packaging? This is usually a challenge when shopping at the average grocery store, so I'm here to help! For the purpose of this challenge, it's important to be able to distinguish single-use (landfill) plastic from recyclable plastic. Single-use plastic is thin, able to be crunched in your hand (such as a Ziploc, chip bag, or candy wrapper), and not accepted at most recycling facilities. Recyclable plastic is thick and should have a recycling symbol.
If packaging is completely paper or made from bioplastic, it can be industrially composted. This is the best form of non-reusable packaging.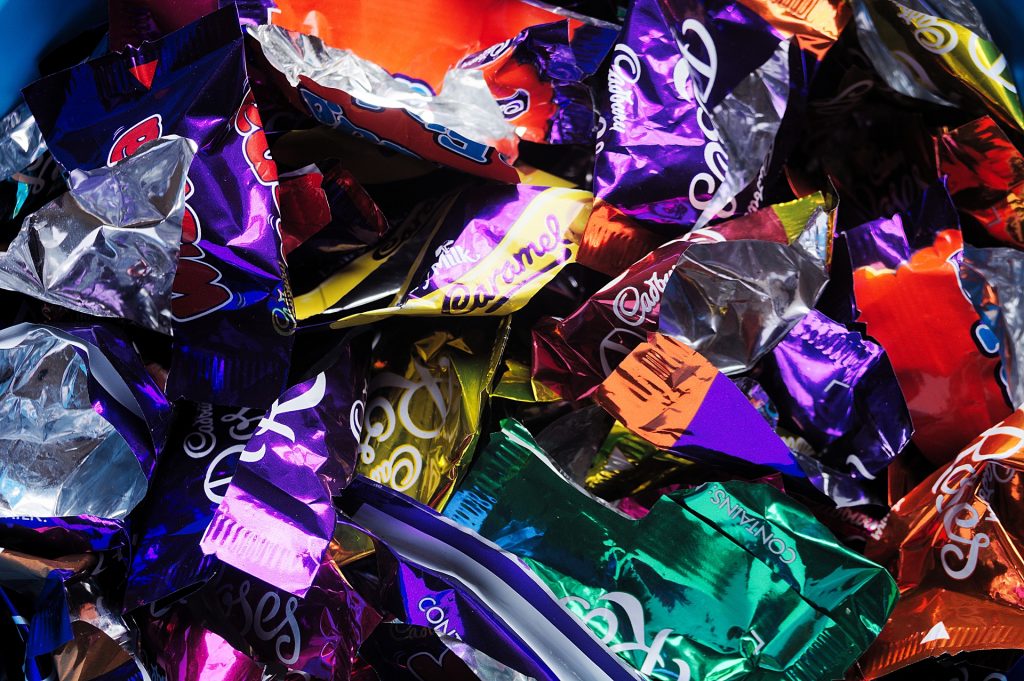 Below is each main ingredient plus helpful information.
Rolled Oats: The usual cylindrical cardboard oat container may not be recyclable. There could be a plastic lining on the inside of the container. (The plastic lid may be recyclable, so don't forget to look for the symbol on the lid!) When shopping, you can compare different brands of oatmeal and see if any of the containers have a recycling symbol. (From personal experience, the containers I've purchased from the grocery stores have not had a recycling symbol.)
To be single-use-plastic-free, you can purchase your rolled oats from the bulk bins and bring a reusable bag or container from home. As a COVID-19 precaution, certain stores are not allowing customers to bring their own refillable containers though.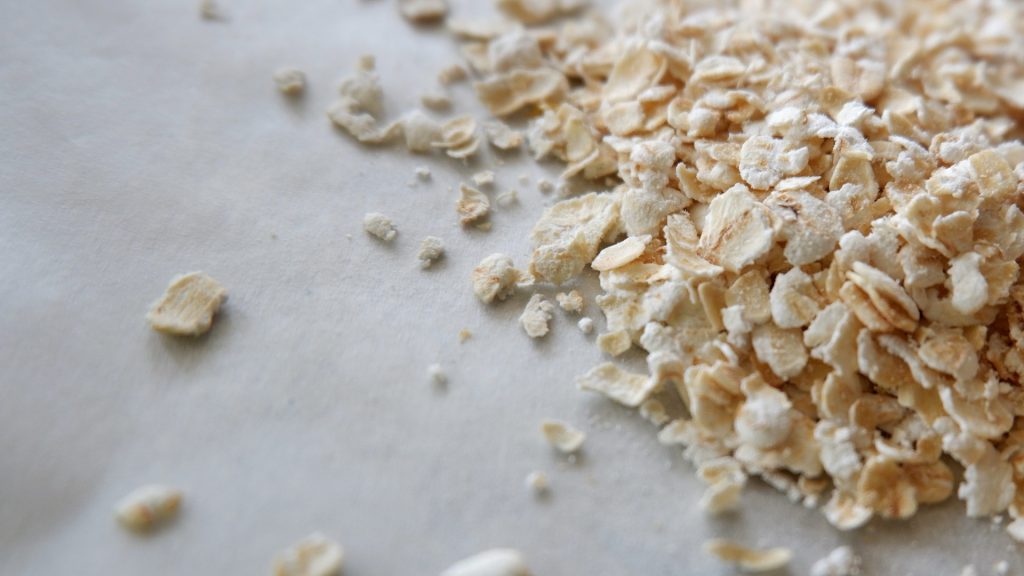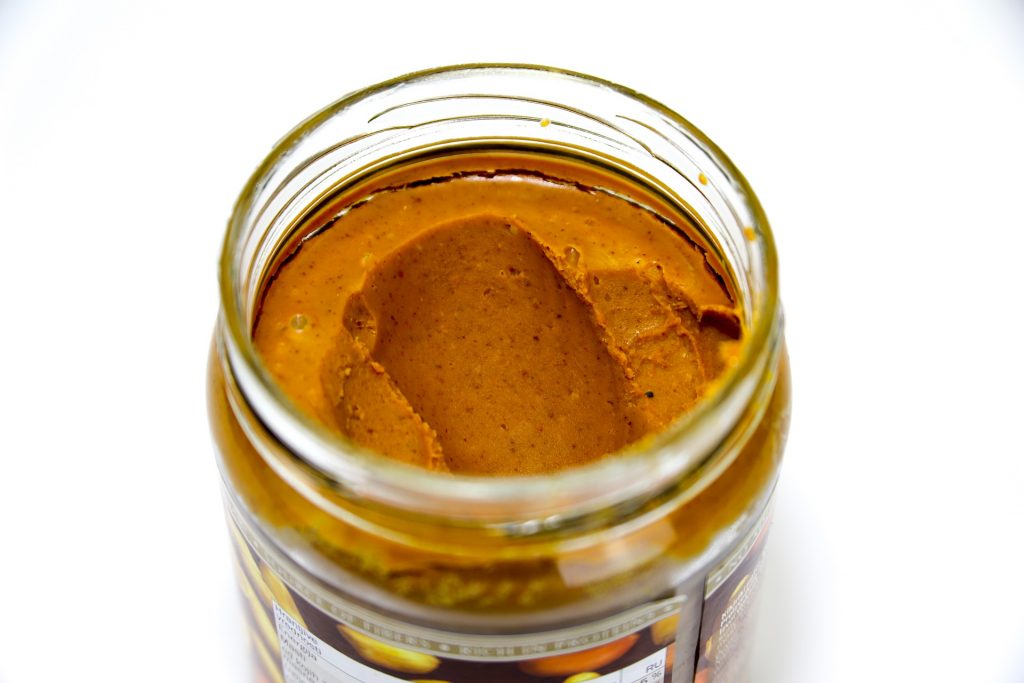 Nut/Seed Butter: Most butters are sold in recyclable plastic or glass containers. It's important to clean out the residue before placing in the recycle bin. My favorite nut butter is the organic almond butter from Costco. It's the best value almond butter I've found so far! I also enjoy using an organic or natural sunflower seed butter, or fresh ground peanut butter. Also, try to avoid any nut/seed butter containing palm oil. This oil is often associated with rainforest destruction and habitat loss.
Dried Fruit: It's common for it to be sold in non-recyclable plastic bags. I have seen dried fruit sold in recyclable plastic packaging in a few stores though. It's worth looking for in the bulk bins too. If you want to go completely waste-free, you could try buying fresh fruit and drying it in the oven!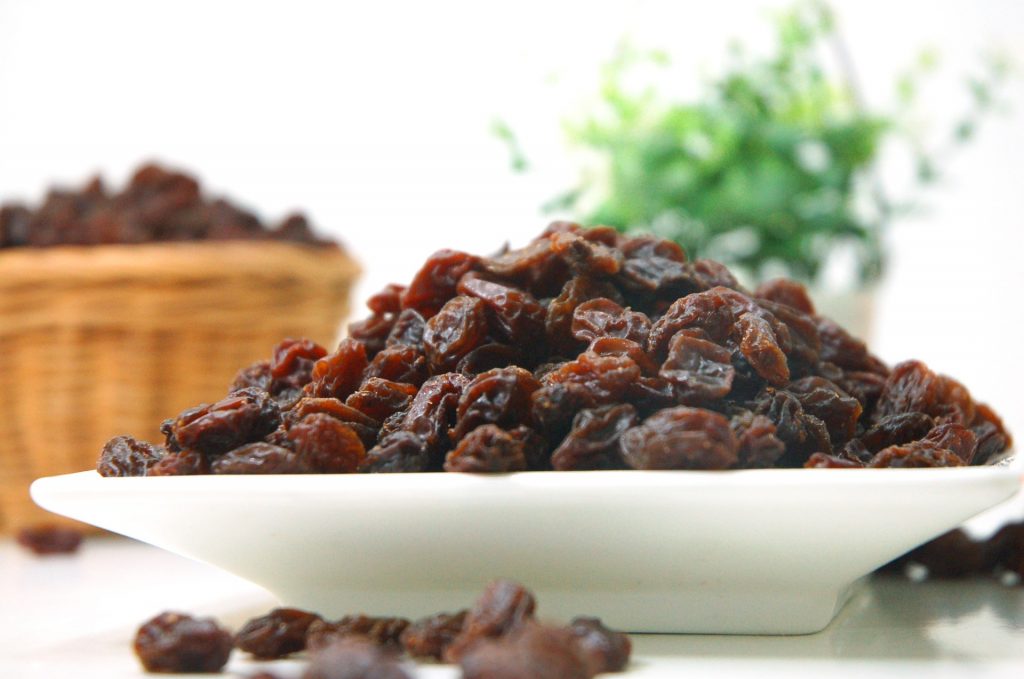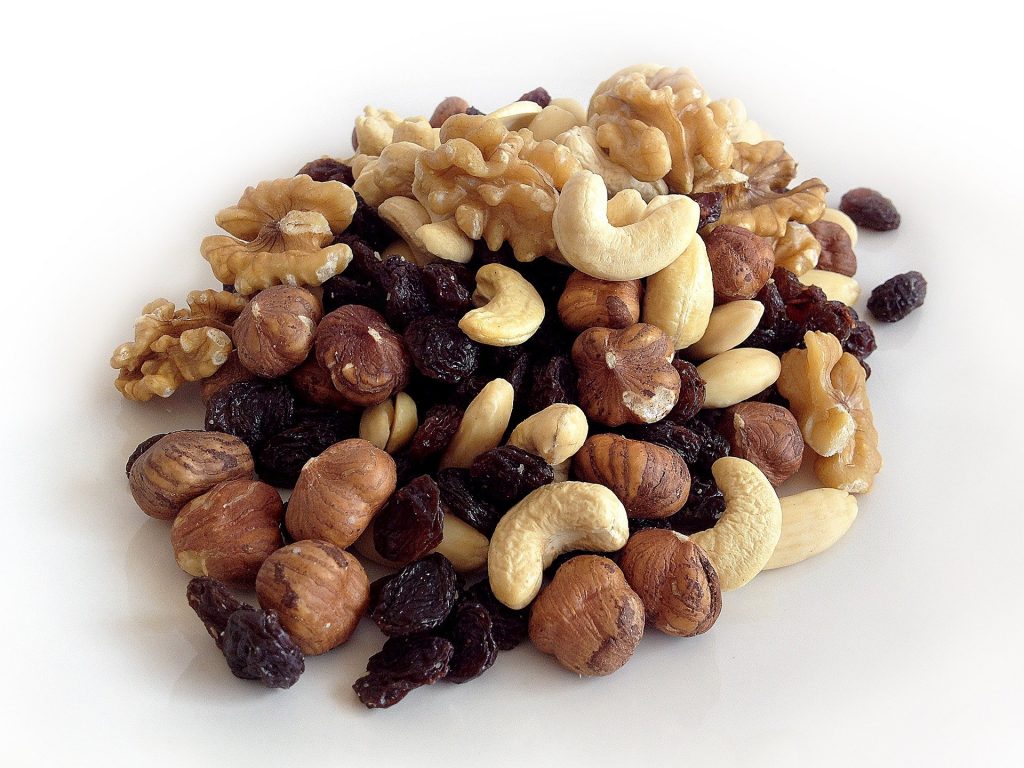 Add-ins: Go straight to the bulk bins for these! There are usually a variety of nuts and seeds to choose from. Just be sure to bring your own reusable container to eliminate the need for a single-use plastic bag. If not, you can usually find nuts/seeds in recyclable cans or plastic containers.
Local Liquid Sweeteners: If living on or near Principia College, you can purchase campus-grown maple syrup from the biology department! I recently got my first bottle and put it to good use. You can often find the syrup sold in the C-Store during the spring semester. This is an amazing locally sourced sweetener.
Alternatively, there is a chance of getting local honey from the campus's apiary. This depends on the success of the bees though, so you'll have an easier time purchasing local honey from the farmers market. You may also check the Elsah General Store or Three Rivers Community Farm. If you are not living in the area, simply look for local honey at your farmers market or a grocery store that offers local foods.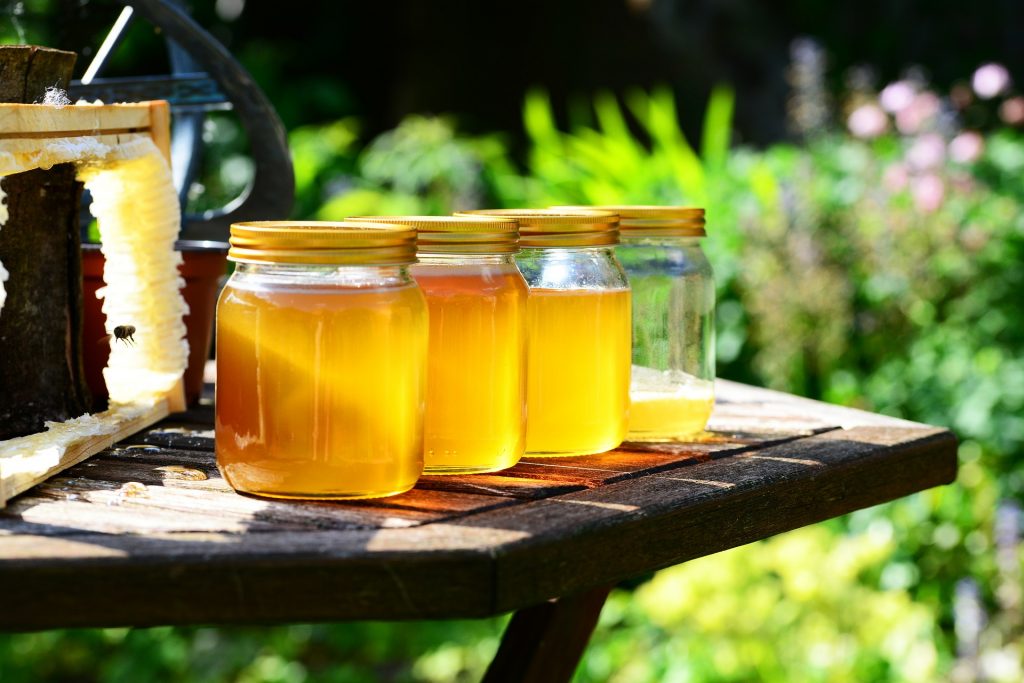 Chocolate Chips / Pieces: The chocolate chips I often find at the store are packed in single-use plastic packaging. Again, this is an ingredient that could be found in bulk bins. Natural food stores often have them. Whole Foods is also a great option. There, you can find chocolate chips for $4.29/lb. They are not offered in bulk at all locations though. An alternative is to buy a large chocolate bar wrapped in foil or paper (both recyclable) and chop into small pieces.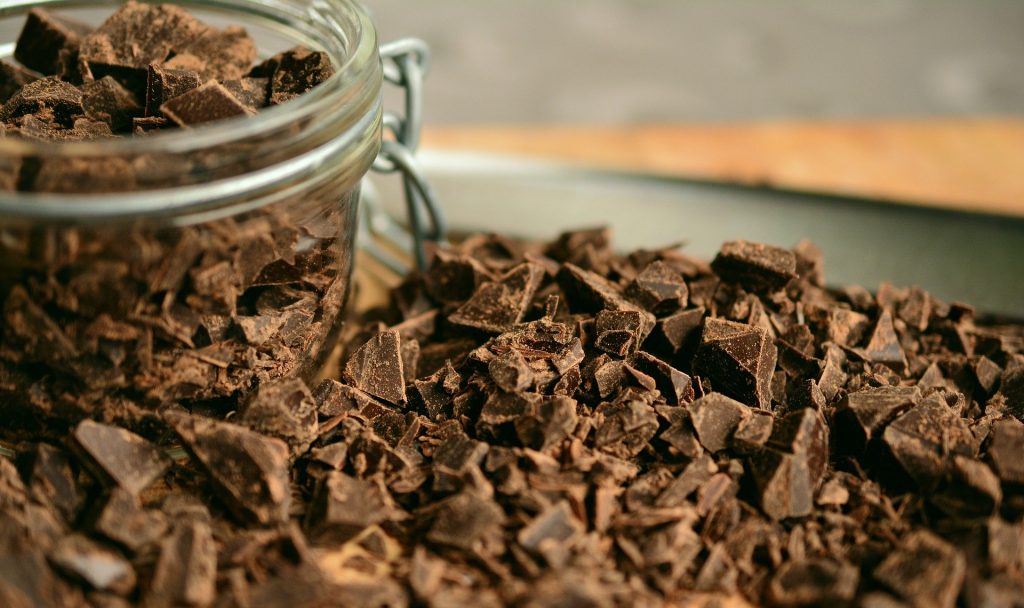 Cacao or cocoa powder: If you purchase cocoa powder, you'll probably be able to find it in a recyclable container. (Cocoa powder is not as strong as cacao powder because it's been roasted.) I always buy cacao powder, but I haven't found any zero-waste options in stores yet. The organic cacao powder I purchase from Trader Joe's is in a plastic bag that cannot be recycled. There zero-waste options exist, but they can get pricy, or may not be accessable in certain locations.
For example, fufilled.co sells food with zero-waste packaging locally in California. There, you can find cacao powder in a glass jar or refillable bag. There are other zero-waste ingredient options online that you can explore. After a quick search on Amazon.com, I found a plastic-free packaging option that's made from paper and metal by OMG Super Foods. There is not a recycling symbol though. All the other options were packaged in soft plastic.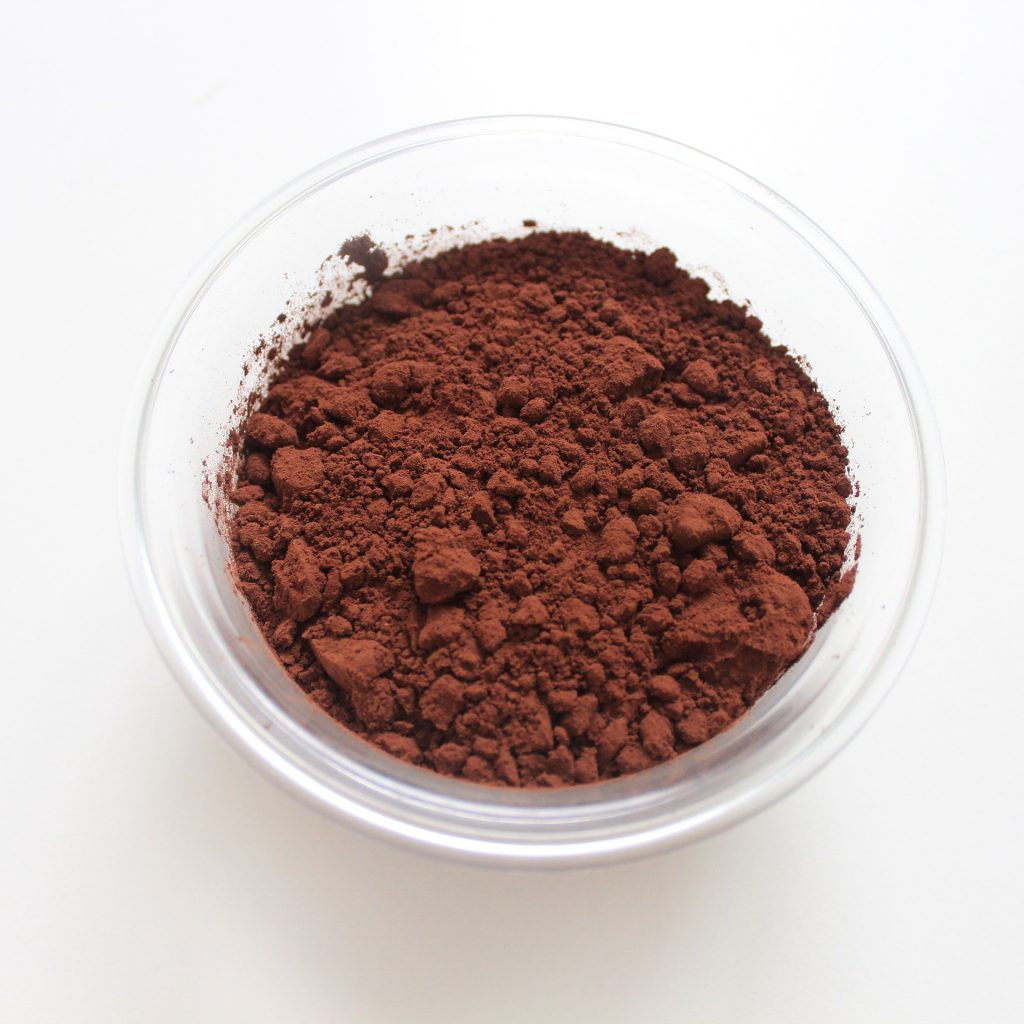 Now, you are prepared to make your energy bites with zero-single use plastic waste ingredients! This aspect of the ecochallenge really shows how much thought goes into reducing food packaging waste. Again, you shouldn't be too hard on yourself if the eco-friendly options aren't accessable where you live. Now you know what to look out for, and you can apply this knowledge to any recipe you make!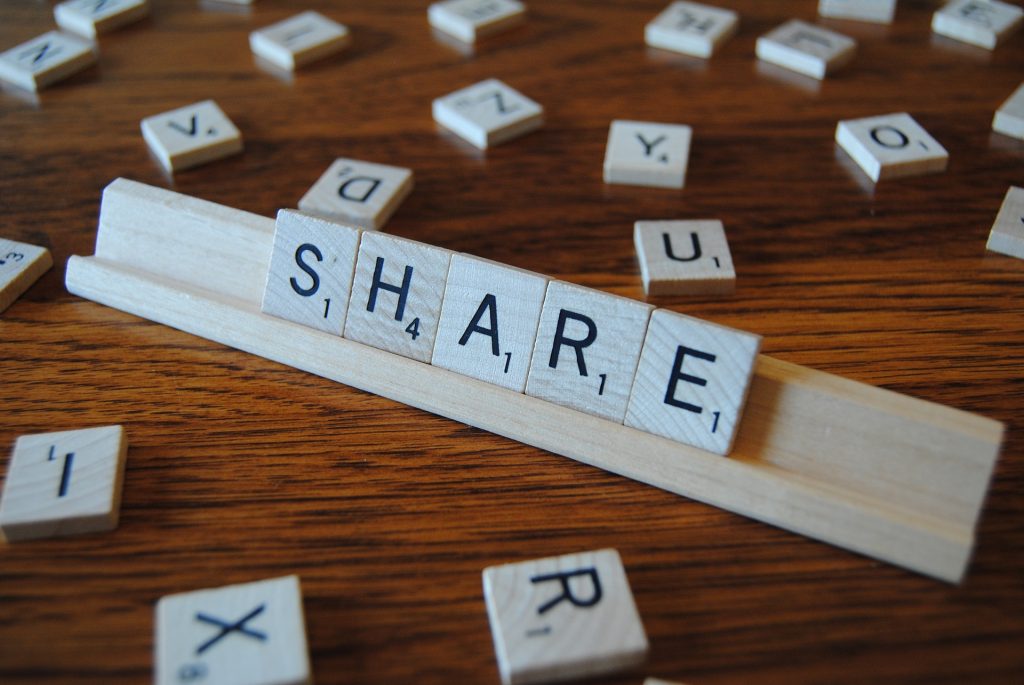 If you have any fun energy bite ingredient combinations, please share in the comments. Also, feel free to share about your eco-challenge achievements!