This chicken salad alternative took a bit of trial and error, but overall, it's my favorite plant-based alternative recipe. It's simple, flavorful, light, and packed full of healthy ingredients.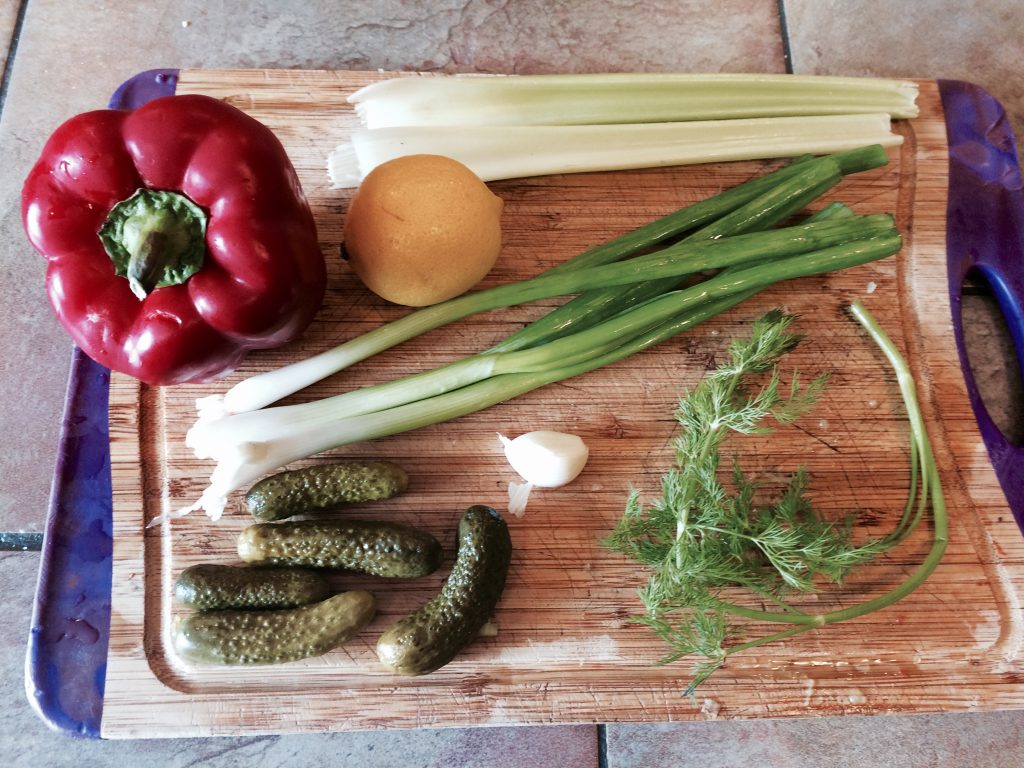 For the first batch, I followed this recipe. It contains chickpeas, celery, green onion, dill pickle, red bell pepper, vegan mayonnaise, garlic, yellow mustard, fresh dill, fresh lemon juice, sea salt, and pepper.
The recipe said to mash the chickpeas with a potato masher but I used a fork. It took some time but achieved the same result.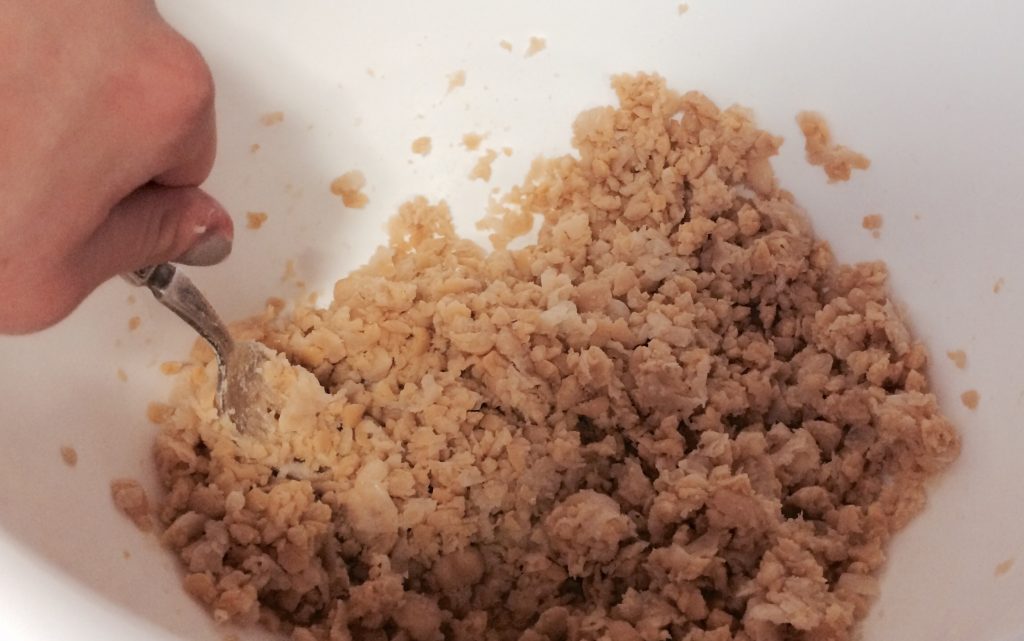 Concerning the vegetables, there's a bit of chopping involved, but nothing too complicated.
After adding the chopped veggies to the mashed chickpeas, I stirred in the "mayo", mustard (I used whole grain), dill, lemon juice, salt, and pepper. Done!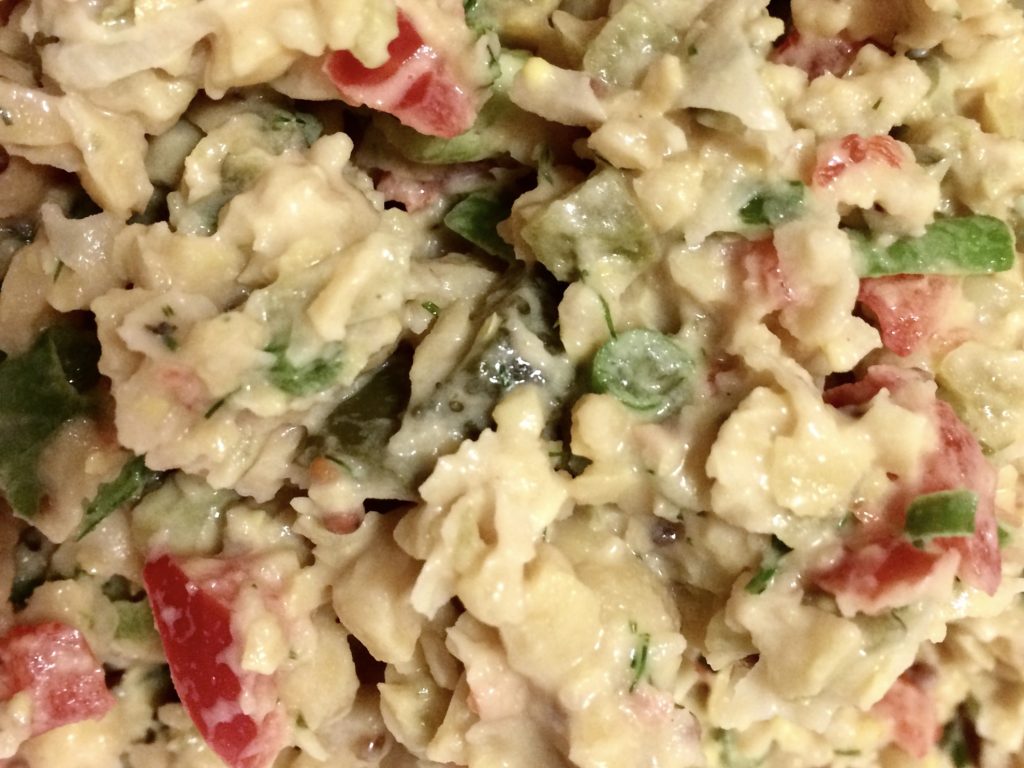 Personally, the chickpeas in this salad seemed a bit dry when compared to traditional chicken salad. I noticed that the salad tasted better after sitting in the fridge for a few hours.
I held a student feedback session as soon as the salad was ready. I served it inside whole wheat tortillas with spinach.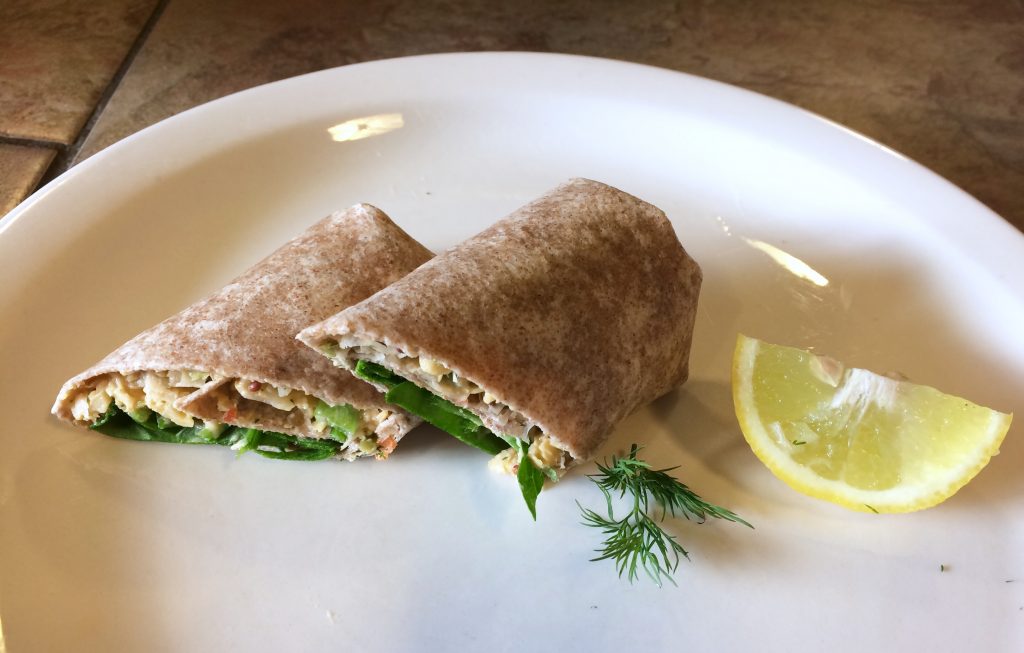 "I really like this. I'd choose it over a non-vegan version any day. It's perfect!"
"I like this. I think it's better with Tabasco sauce though. Try mashing the chickpeas more."
"It's good. It'd definitely choose this over a non-vegan version."
"I love it! I'd choose it it over the non-vegan type."
Even though everyone liked the recipe, the slight dryness of the chickpeas bothered me. I decided to make a few changes to the recipe to create a more natural version with better texture.
First, I replaced the chickpeas with white kidney beans (much softer and less dry). They mashed easier and had a more neutral flavor.
I added the same amount of the other ingredients (click on link mentioned above for the original recipe).
I replaced the vegan mayo with a homemade cashew "cream" spread. I soaked a cup of cashews in water overnight. The next day, I added 1/2 cup to a blender with 3 Tbsp of water, sea salt and lemon juice (optional). I blended until smooth.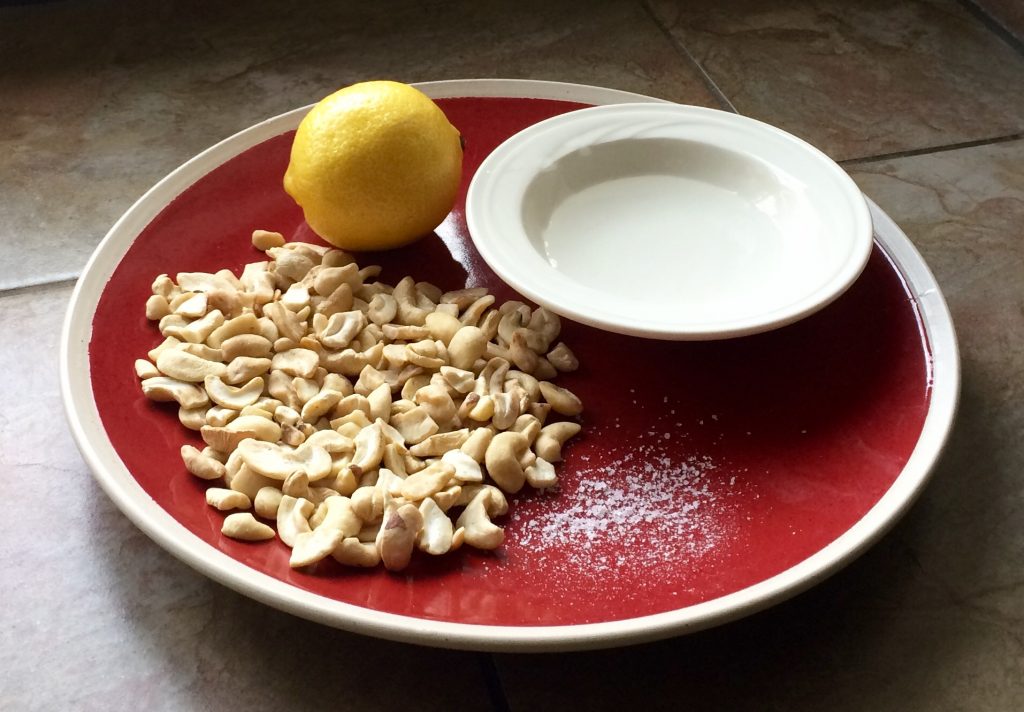 I had 1/2 cup of leftover cashews so I added them to the salad and mixed it up.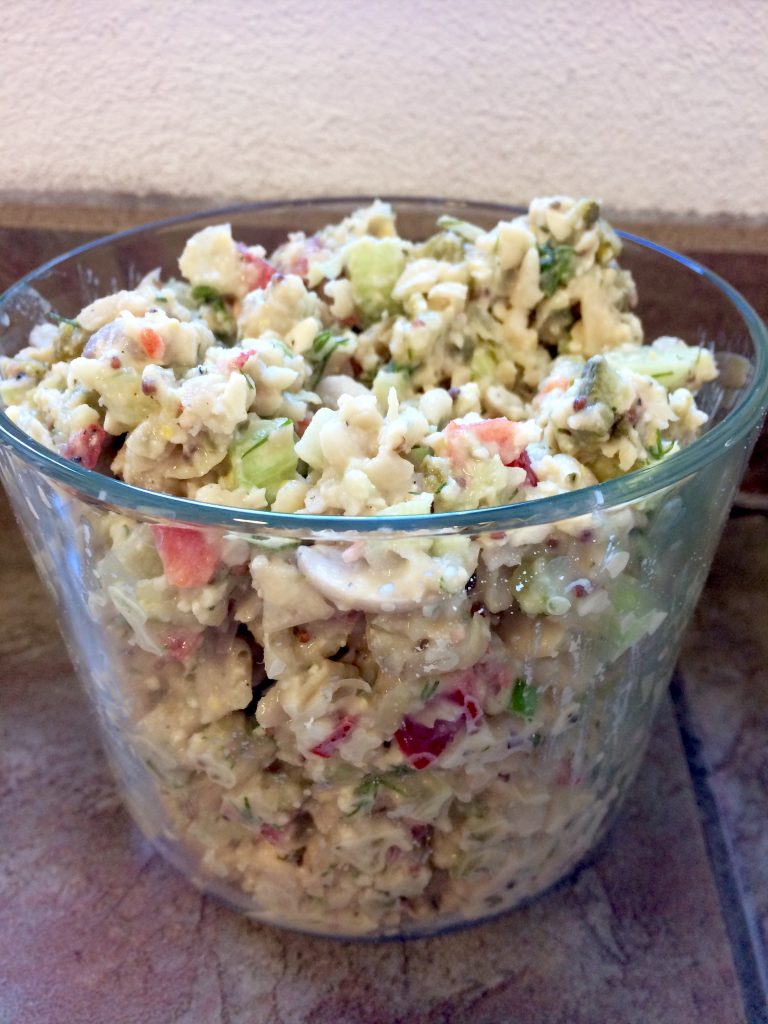 I thought the first recipe was good, but this new version tasted much better! I love how I was responsible for every ingredient since I omitted the processed vegan mayo.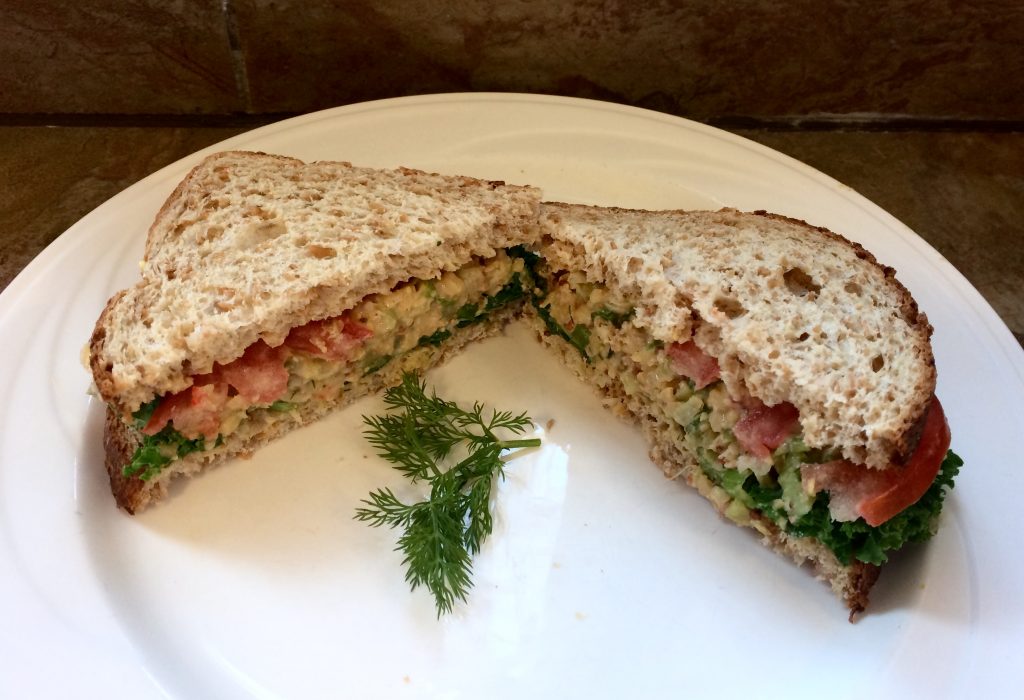 Tip: Allowing it to set for a few hours in the fridge is a good idea.
Student Feedback
"That's really good! I'd definitely choose it over chicken salad."
"It's different but good! After one bite and I want more."
"Traditional chicken salad is more salty and buttery. This one is more flavorful. I prefer the plant-based version."