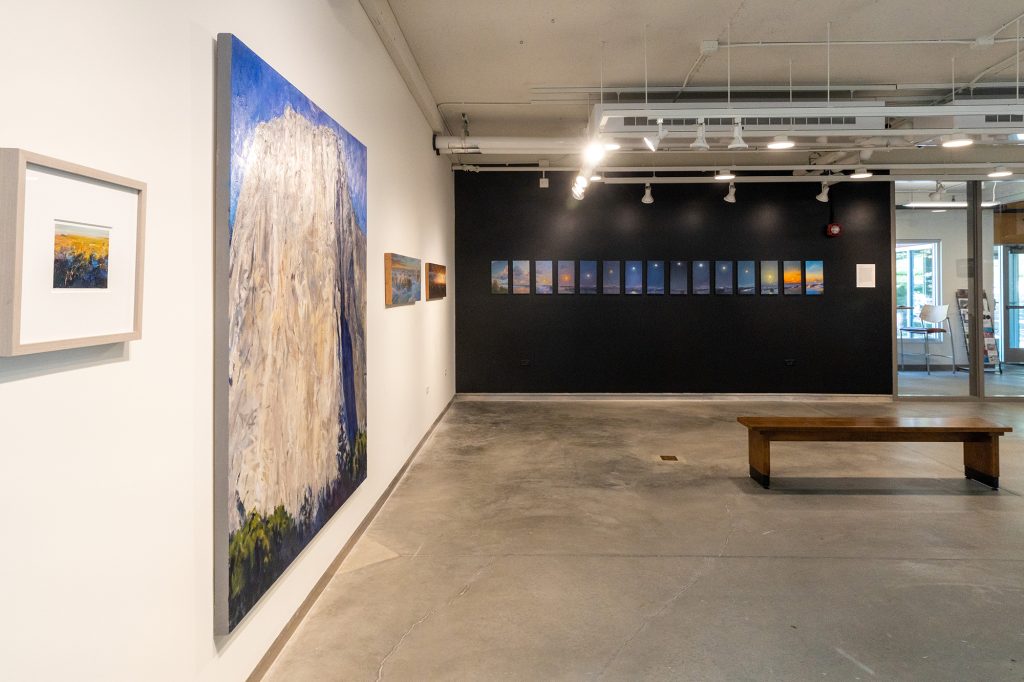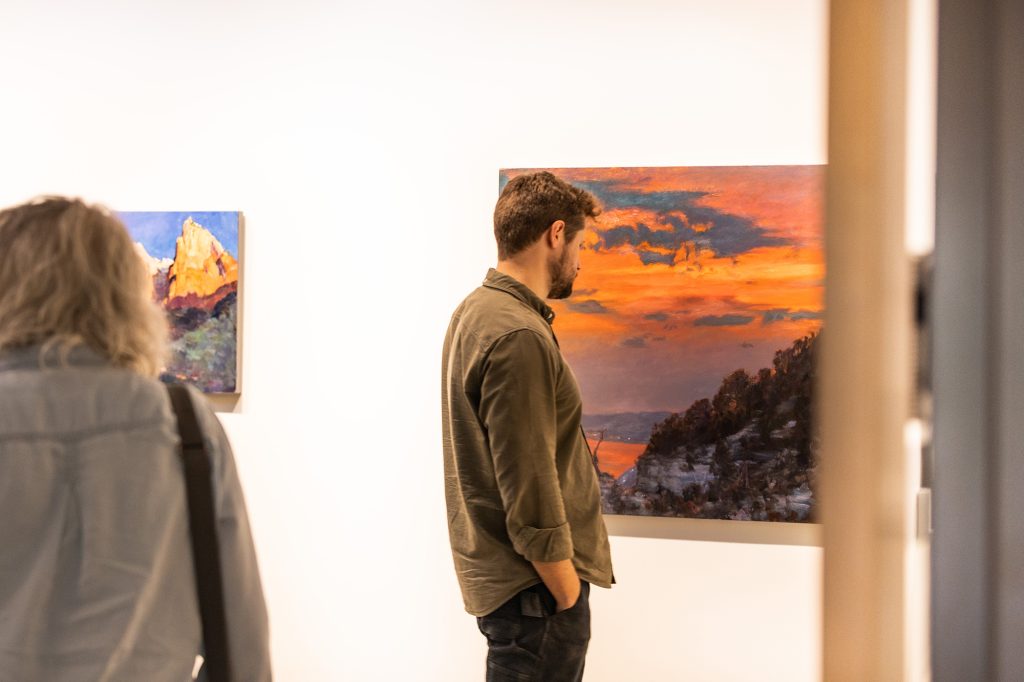 September 13 – October 22, 2022
Opening reception: Tuesday, September 13, 5:00 – 6:30 p.m.
Special Homecoming reception: Friday, October 14, 5:00 – 6:30 p.m.
View the exhibition catalog here.
David Coughtry is a 1979 graduate of Principia College. He earned his MFA (1983) from The State University of New York at Albany, working with renowned painter Mark Greenwold and art historian Robert Bernstein. Coughtry has presented numerous solo exhibitions throughout the United States as well as participated in major traveling exhibitions such as New Response: Contemporary Painters of the Hudson River (1986), The Artist as Native: Reinventing Regionalism (1993), Rediscovering the Landscape of the Americas (1996), The Great American Paint-In (2020). He has completed many notable commissions and his art has been shown at various venues, including the Middlebury College Museum; The Ringling Museum of Art; The Pennsylvania Academy of Fine Arts; Albany Institute of Art; The Chicago Art Institute Museum; The Lowe Art Museum; among others.
As a professor emeritus of studio art at Principia College, in 2019 Coughtry concluded academic contributions after devoting 23 years to teaching. Resuming professional work as a full-time painter, he purchased and rehabilitated a Henry Street building in Alton, IL. He now maintains his artistic practice in the new studio, which includes an exhibition space to be opened and shared with the surrounding community.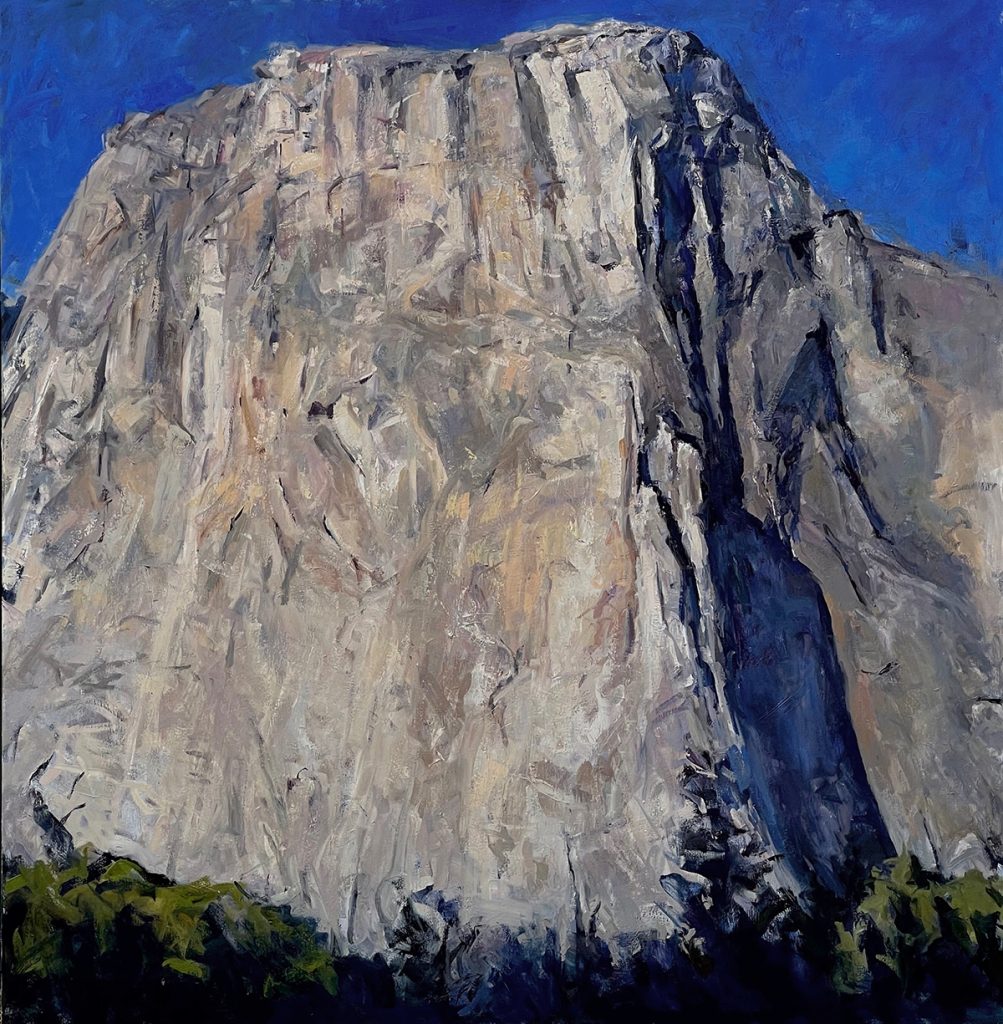 Duncan Martin is a painter living and working in Elsah, Illinois and Saguache, Colorado. Since 2011, Martin's work has focused on a painting project, 58 in 58, painting in all 59 National Parks in 59 months. (A 59th park was added in 2013). In February 2016, he painted in his 59th Park, Glacier National Park. A selection of work from this project was exhibited at the Schoodic Institute at Acadia National Park celebrating the 100th anniversary of Acadia National Park and the National Park Service in August 2016. The project continues as Martin develops a body of work from his experiences painting in the parks.
Martin received a BA in Studio Art from Principia College in 1976. After graduation, he spent several years painting in Calhoun County, culminating in an exhibition in Inge Mack's Maybeck Gallery in Elsah, Illinois in 1981.
He continued his study of painting with Neil Welliver at the University of Pennsylvania, receiving an MFA in 1986. Martin joined the Principia College Studio Art faculty in 1987. In 1995, he left full time teaching to focus on painting and lived in New Mexico, Arizona and Colorado. In 2010, he returned to Principia College as a Professor of Art. Martin served as Chair of the Art and Art History Department for eight years and retired from teaching in June 2022.
Martin's paintings have been exhibited at the SIUE Invitational Exhibition 2021, Edwardsville, Illinois; The Schoodic Institute at Acadia National Park; Hunt Gallery, Mary Baldwin College, Staunton, Virginia; Davis Dominguez Gallery, Tucson, Arizona; Nielsen Gallery, Boston, Massachusetts; Susan Street Fine Art, Solana Beach, California; Shaw Contemporary and gWatson Gallery, Maine; The Gallery at the Tucson International Airport, Tucson, Arizona; The Tucson Museum of Art, Tucson, Arizona; and the New Bedford Art Museum, New Bedford, Massachusetts. His website address is: duncanmartinart.com