October 31 – December 8, 2023
Passages: Paintings by Nancy Newman Rice
Opening reception: Tuesday, October 31, 5:00 – 6:30 p.m.
Artist's Talk: Date/location TBA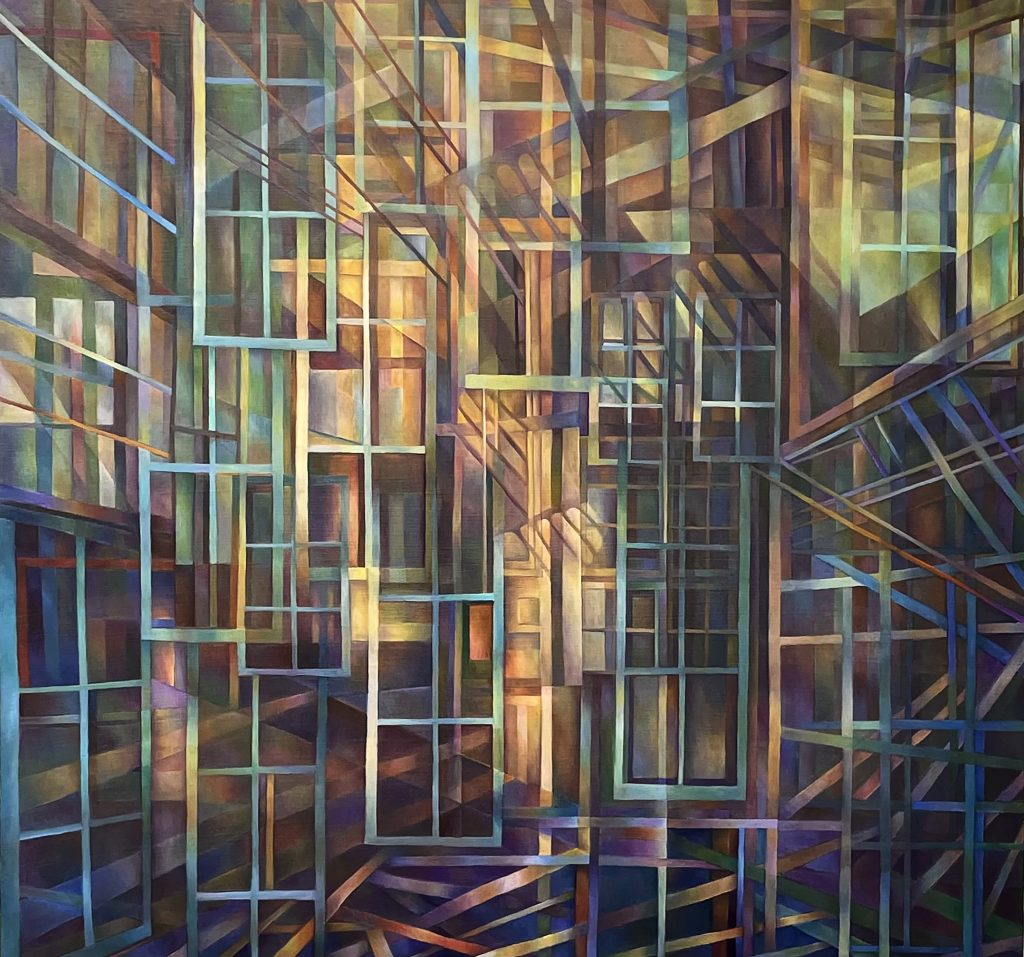 Nancy Newman Rice was born in New York City and was educated at Cornell University (BFA with honors) and at Washington University (MFA). She has received awards that include a National Endowment for the Arts/MMA Fellowship for painting, Artist's Residency Award at the Cité Internationale des Arts, Paris, France, and nominations for a Tiffany Award and an AVA Award in the Visual Arts. Newman Rice has exhibited her work internationally and has had solo exhibitions in both galleries and museums. Her work is included in public and private collections in the U.S. and abroad. Newman Rice has also written articles and reviews for national arts magazines including The New Art Examiner, American Craft, and The St. Louis Post Dispatch, as well as catalog essays for artists' exhibitions. She took early retirement from Maryville University, St. Louis MO, where she taught painting for 34 years and was the director of Studio Art.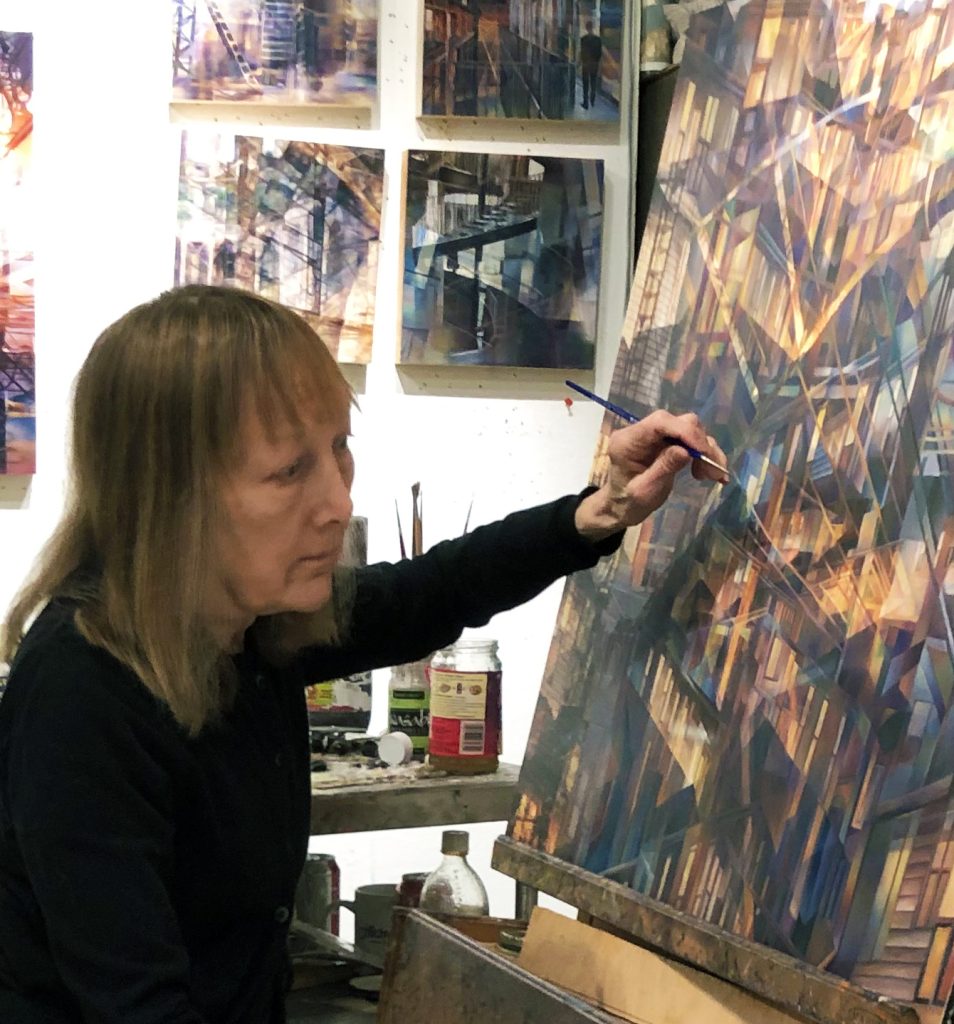 Website: www.nancynewmanrice.com
January 23 – February 2, 2024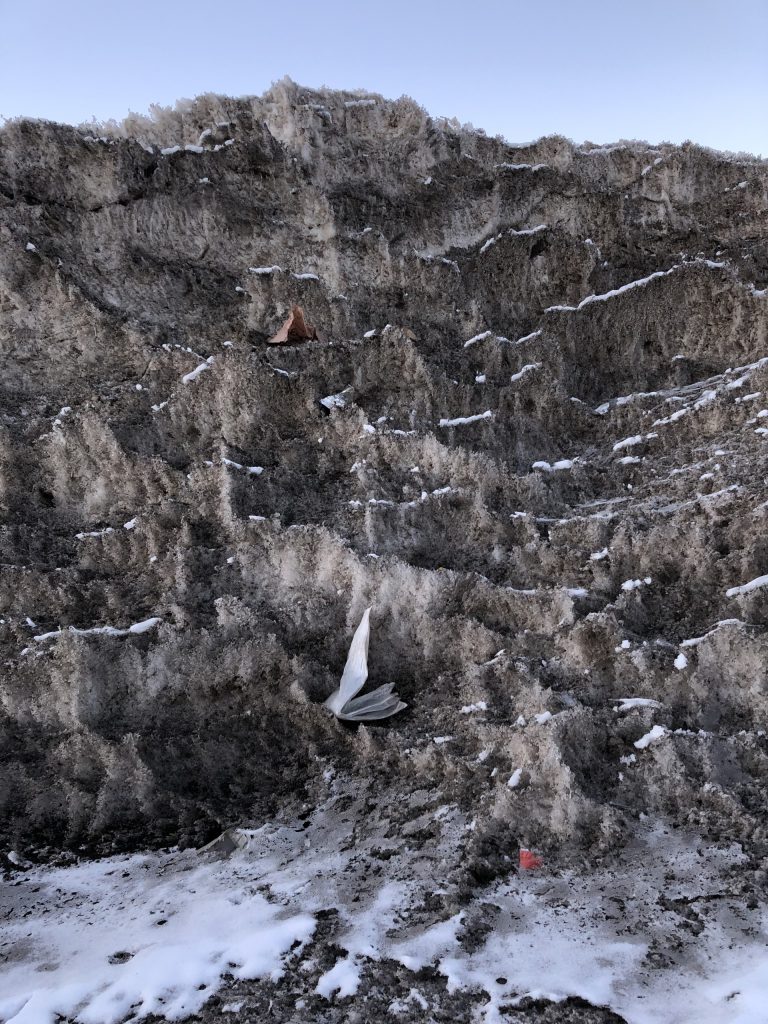 PGTI Exhibition: New Work by Graham Littell
Opening reception: Tuesday, January 23, 5:00 – 6:30 p.m.
February 6 – 17, 2024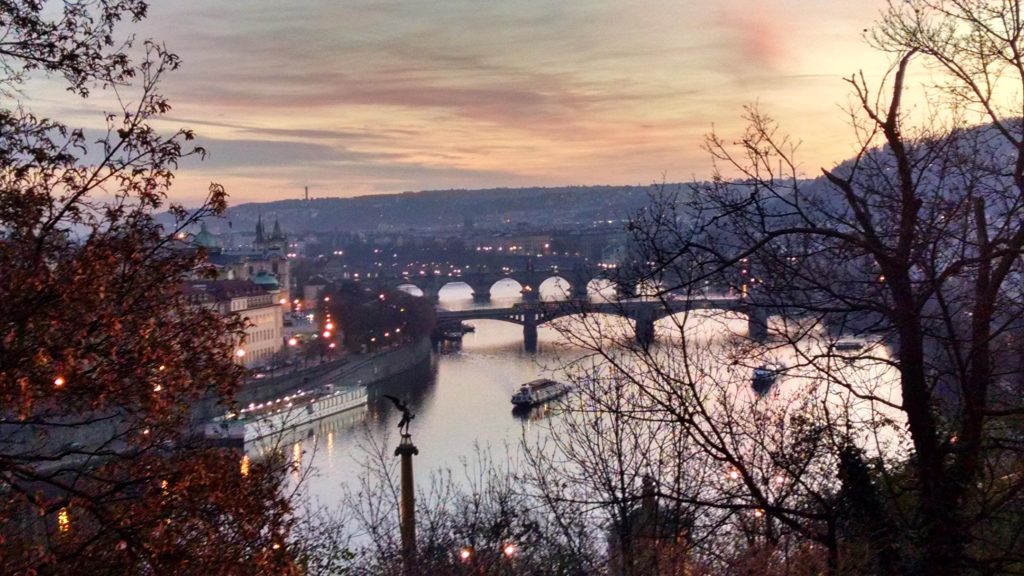 Real Time: The Fall 2023 Prague Abroad Exhibition
Opening reception: Tuesday, February 6, 5:00 – 6:30 p.m.
Public Reading of Creative Writing completed on the Fall 2023 Prague Abroad: Tuesday, February 13, 7:30 p.m. In the Schmidt Gallery.
February 27 – March 30, 2024
Available Providence: Work by Constance Lowe
Opening reception: Tuesday, February 27, 5:00 – 6:30 p.m.
Artist's talk: Date/location TBA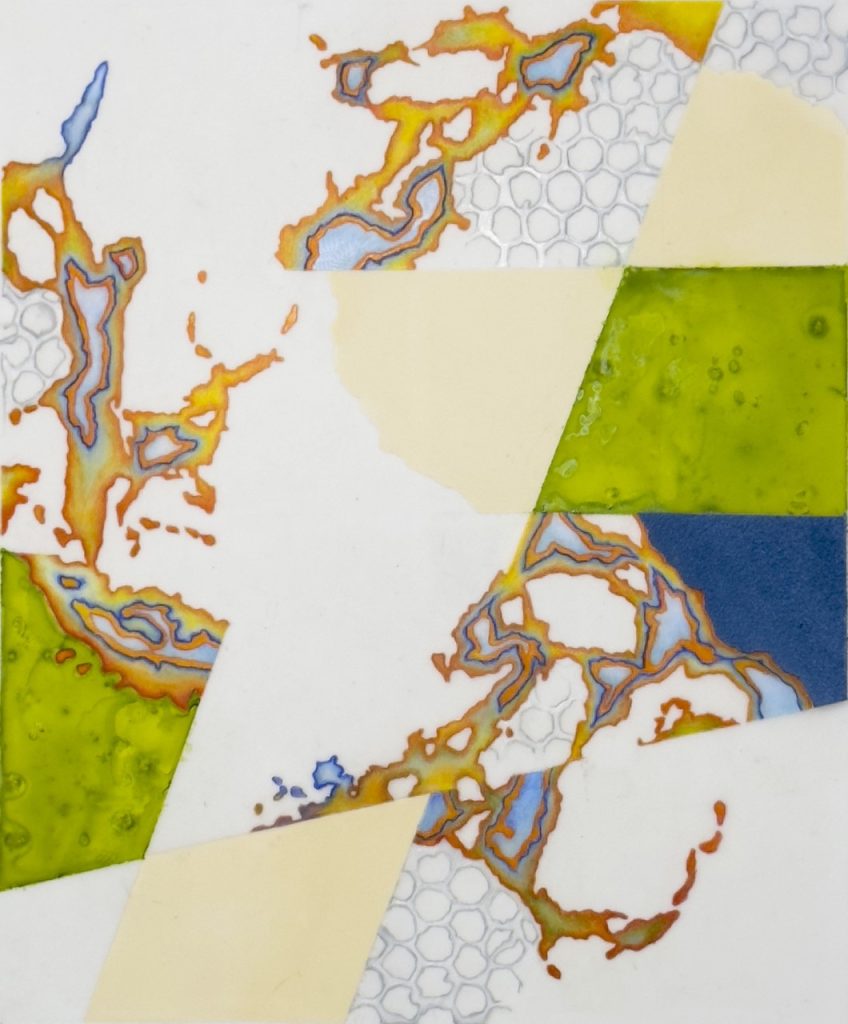 Constance Lowe returned to her hometown of St. Louis in 2019, following a long career as a teaching artist, including 25 years as Professor of Art at the University of Texas at San Antonio. She earned her MFA in painting at Western Michigan University (1977) and her BFA in painting and graphic design at Southern Methodist University, Dallas (1973). She is represented by and regularly exhibits with Ruiz Healy Art, San Antonio/NYC. Her solo and two-person exhibitions include Air to Ground at Ruiz Healy Art, San Antonio (2015); Equivocal Topographies, Southwest School of Art, San Antonio (2008); striking likeness, ArtPace, San Antonio; Double Vision: Alicia Beach and Constance Lowe, Phoenix Art Museum; Blankets, Furniture, Painting, Forum for Contemporary Art, St. Louis (1996); and Appetite for System, ISpace Gallery, Chicago (1995.) Among the private, public, and corporate collections that include her work, Lowe is especially pleased to be represented in healthcare and educational institutions such as University Health Women's and Children's Hospital, San Antonio; University of Texas / MD Anderson Cancer Center, League City, TX; and the Holdsworth Center for Educational Leadership (Austin, TX.)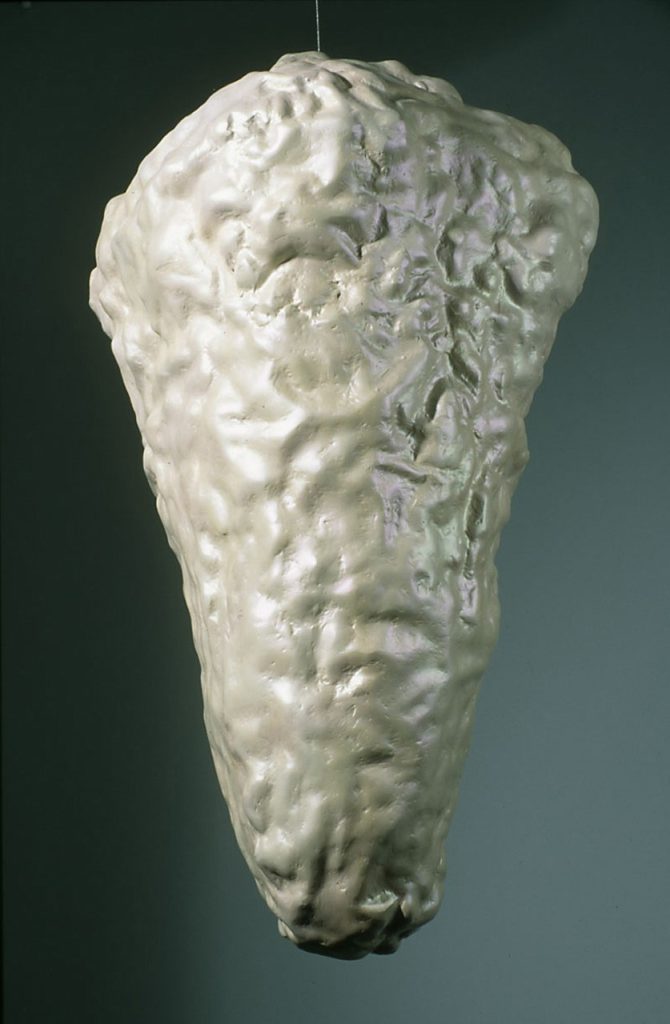 My process has employed a variety of images, forms, surfaces, methods, and materials to explore an imaginative space in which contrasts and contradictions coexist to encourage a multitude of associations. Available Providence brings together two generations of my work — pairing earlier sculptures with new mixed media works on drafting film — that emphasize intersections of the human-constructed environment and our conceptions of the natural world.
In the mid-1990's, with the support of my university and a residency in the ArtPace International Artist in Residence program, I was able to enlist fabricators to translate my drawn images into physical objects, designed to resemble manufactured or naturally occurring forms that suggest notions of containment and hidden or absent actions. Subsequently, I re-engaged with my original painting/drawing practice, arriving at its current incarnation in the Drift Threshold series. Here, painting, drawing, and collage are combined to exploit the translucent, two-sided substrate on which images related to transitory phenomena (such as aerial landscapes, clouds, and patterns in ocean foam and butterfly wings) are layered and "carved" into each other. These contingent and shifting perspectives inevitably become explicit and metaphorical references to our larger, shared concerns of partitioning, erosion, instability, water, and weather.
April 9 – 18, 2024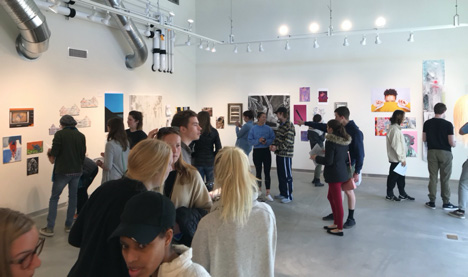 24: Annual Principia College Juried Student Exhibition
Opening reception: Tuesday, April 9, 5:00 – 6:30 p.m.
April 23 – May 11, 2024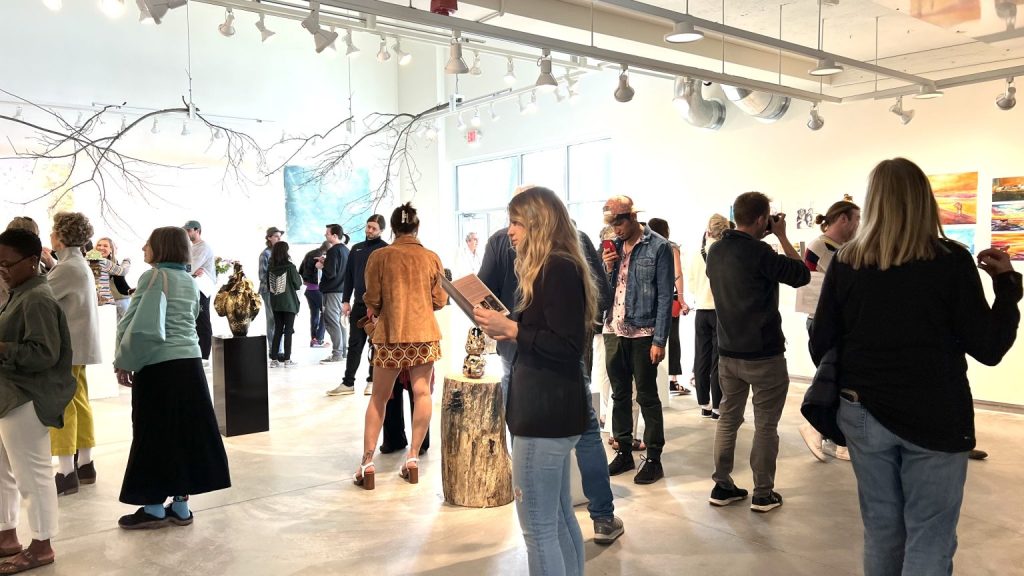 Senior Capstone Exhibitions
Opening reception: Tuesday, April 23, 5:00 – 6:30 p.m.