Jane Barrow in Conversation with Cheryl Wassenaar
September 7 – October 9, 2021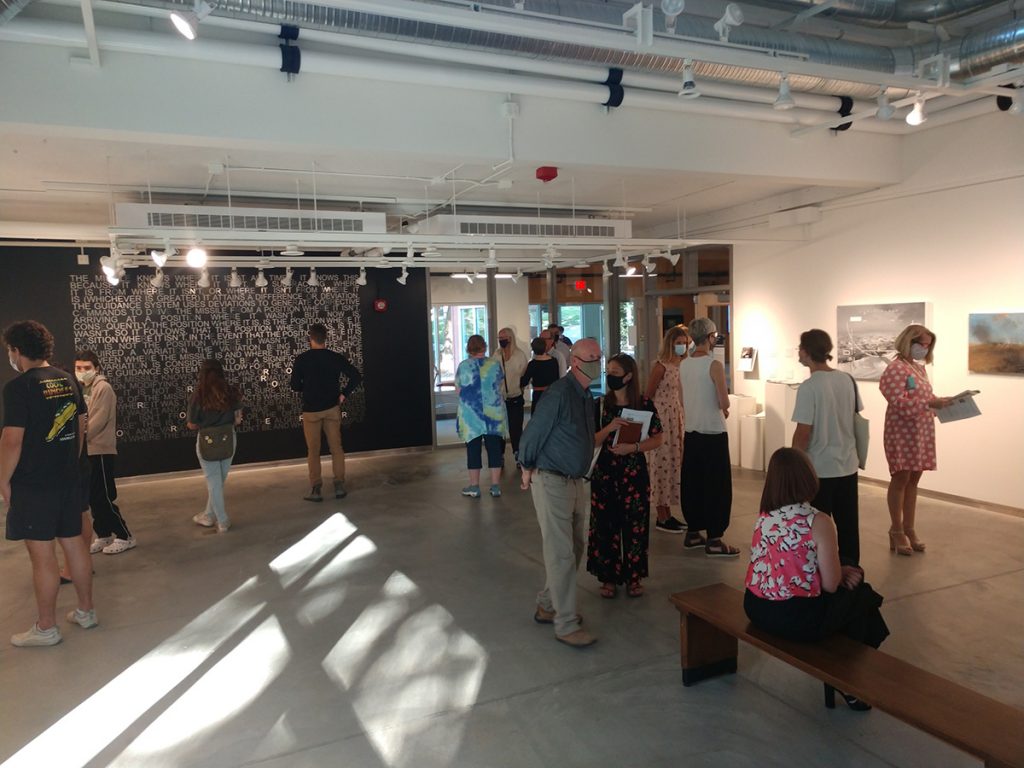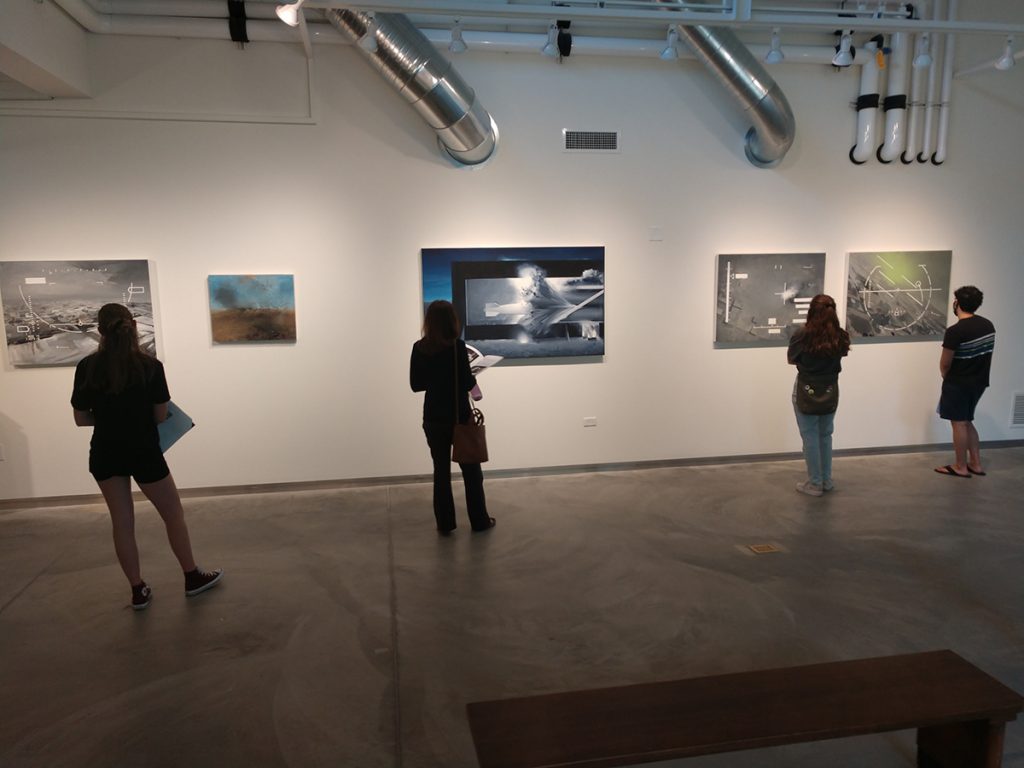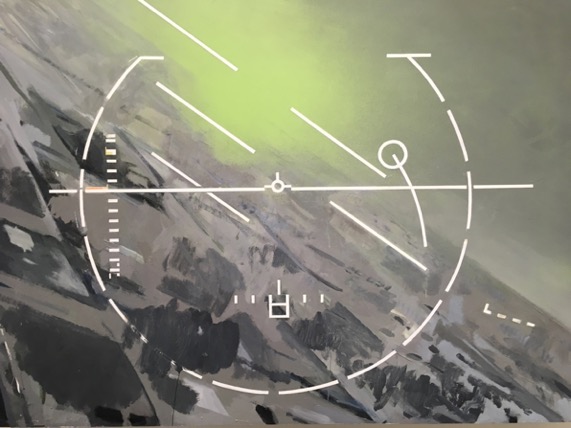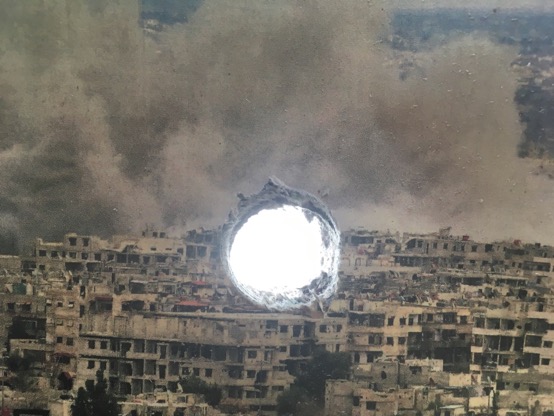 Jane Barrow, artist
Initially trained as a figurative painter, Jane Barrow's interests cross between observation and invention, with much of her work directed to the study of stillness in relation to motion. An earlier body of work focused on biological forms understood in the context of an engineering field known as fluid dynamics. Her fascination with integrating texts and diagrams into paintings continues in her current landscapes that draw upon the imagery of warfare.
Barrow received her MFA in painting from Indiana University in Bloomington and her BFA from Rhode Island School of Design in Providence. She has shown nationally and internationally with work in the collection of John Mellencamp, the Muscarelle Museum of Art (Williamsburg, VA), Lungwha University (Taipei, Taiwan), PNC Financial Services Group (Pittsburgh, PA), Ameren, and Private Bank (St. Louis, MO), to name a few. Barrow has been represented by the Duane Reed Gallery in St. Louis, MO and Chicago, IL and has been a repeat resident at the Vermont Studio Center and Castle Hill Center for the Arts in Providence, Rhode Island. She recently retired as Professor and Head of Painting at Southern Illinois University Edwardsville, where she taught for twenty-five years in the areas of drawing, painting and two-dimensional design and theory.
Barrow lives and works in the historic Benton Park neighborhoods of St. Louis. Barrow's website.
Cheryl Wassenaar, artist
Cheryl Wassenaar is a visual artist who investigates language as a system of meaning that is dependent upon arrangement and context. Wassenaar's object-based pieces work with found commercial signage, repurposing the discarded wood into visual metaphors of failed communication that borrow from the language of modernist painting, contemporary advertising, and technology. Her latest body of work uses sign-maker's vinyl alongside manipulated objects, sound, and video to activate environments in site-specific installations, often collaborating with a writer or poet. The Cabinet of Ordinary Affairs, a collaborative multi-media exhibition with Stephanie Schlaifer, was awarded an Artistic Innovations grant in 2018 by the Mid America Arts Alliance.
Wassenaar earned her BFA from Calvin College in Grand Rapids, MI, and her MFA from the University of Cincinnati. Her work is exhibited nationally and internationally, appearing in over fifty group and solo exhibitions. Her corporate commissions include Camden Real Estate headquarters in Houston, Fidelity Investments in Boston, and the Urban Institute of Contemporary Art in Grand Rapids. Wassenaar currently serves as an Associate Professor of Art at Washington University in St. Louis, where she researches and gives lectures on the visual and cultural impact of color. She is represented by LongView Gallery in Washington, D.C. For more information view Wassenaar's site.