Opening reception: Tuesday, April 12, 5:00 – 6:30 p.m.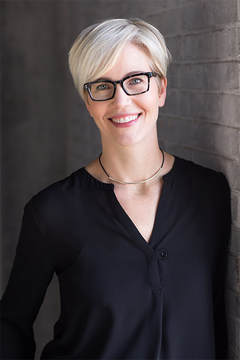 This year's juror is Cheryl Wassenaar, a visual artist who explores the function of text in a hybrid practice of painting, sculpture, and design. Wassenaar currently serves as associate professor of art at the Sam Fox School of Design & Visual Arts Washington University, St Louis, where she researches and gives lectures on the visual and cultural impact of color. Wassenaar received her BFA from Calvin College, Grand Rapids, MI, and her MFA from the University of Cincinnati. Her work is exhibited nationally and internationally, appearing in over fifty group and solo exhibitions. Her corporate collections include Camden Real Estate headquarters in Houston; Fidelity Investments in Boston; and Urban Institute of Contemporary Art in Grand Rapids, MI. The Cabinet of Ordinary Affairs, a collaborative multi-media exhibition with Stephanie Schlaifer, was awarded an Artistic Innovations grant in 2018 by the Mid America Arts Alliance. She is currently represented by LongView Gallery in Washington DC. Last fall, Wassenaar exhibited with Jane Barrow in "Air-to-Air" in the James K. Schmidt Gallery. For more info, see cherylwassenaar.com
Merit Prizes: Four cash merit awards will be presented by the juror at the opening on Tuesday, April 12.