"Longing–Above Water," 2017, oil on canvas, 48″ x 56″
October 19 – November 19, 2021
Spinning Straw into Gold: New Work by Linda Vredeveld
Opening reception: Tuesday, October 19, 5:00 – 6:30 p.m.
Artist's Talk: Tuesday, October 19, 8:00 p.m., Wanamaker Hall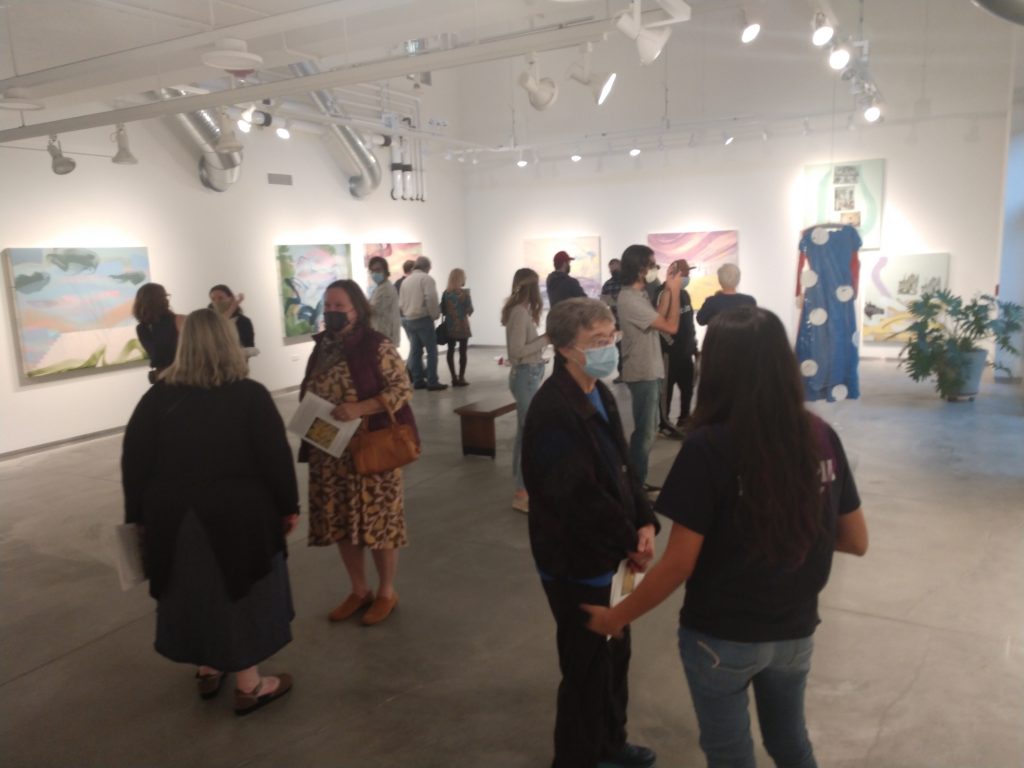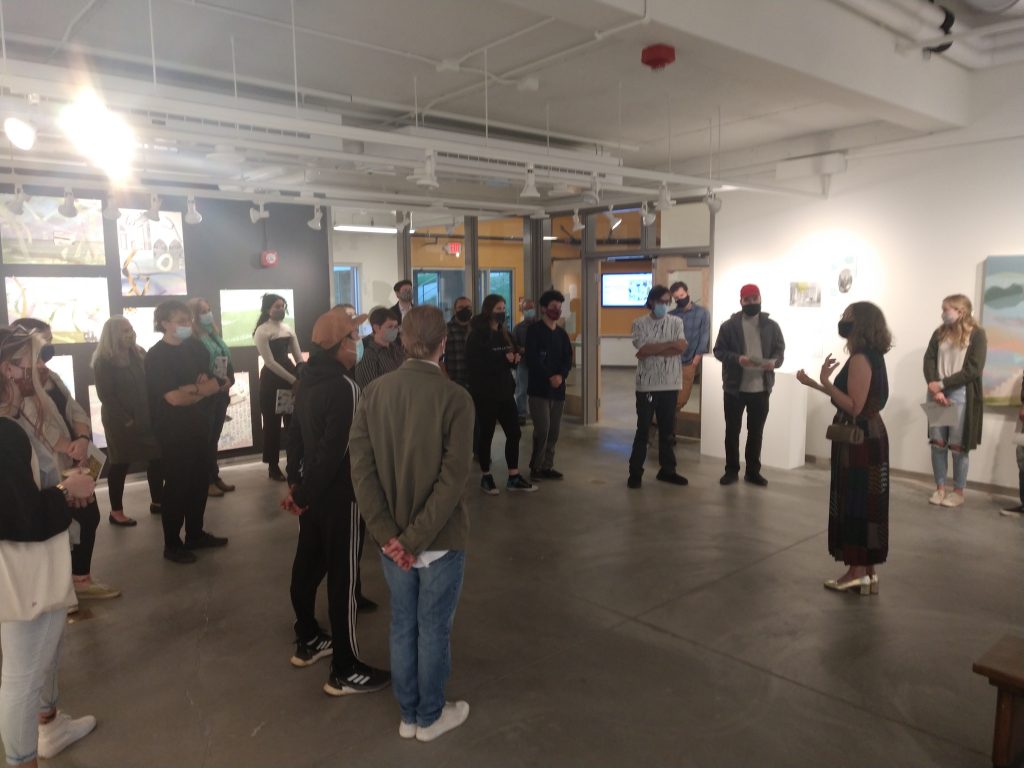 Linda Vredeveld is an artist whose work has spanned personal themes of coming of age, motherhood, the female body, fantasies, sense of self, fear of cancer, and menopause, all through the lens of Feminism and cultural critique.
Born and raised in Ann Arbor, MI, Vredeveld graduated from Calvin College (BFA) and earned her MFA degree from the University of Illinois at Urbana-Champaign. Having early career representation in Chicago galleries Lyons Weir and Gwenda Jay, with moves that took her from Michigan to Albuquerque, she settled in the St. Louis metro area in 1998 where she continues to live and work. She has taught many adjunct courses in studio art and has a large community of successful students from over the years.
2021 brought Vredeveld three solo exhibitions: "Glass Slipper and a Hot Flash" at (Kranzberg Arts Foundation's) High Low in St. Louis, "Princess Probs" at Southwestern Illinois College's Schmidt Art Center, and "Spinning Straw into Gold" at Principia College in Elsah, IL. Other recent solo shows have been at The Bermuda Project in Ferguson, Blackburn College, and Knox College. In 2017 she was a finalist in CAMSTL's Great Rivers Biennial. She has been awarded residencies at Ragdale and at Ox-Bow (SAIC). Her work is in the Drawing Center's Viewing Program Artist Registry. She has been in many group exhibitions, including Think Small at the Illinois State Museum, the Exposure series at the University of Missouri – St. Louis' Gallery 210, Mama at Harwood Art Center in Albuquerque, and New Talent at Urban Institute for Contemporary Arts in Grand Rapids. Her work has been reviewed in the Chicago Reader, Dialogue, the Chicago Tribune, and the St. Louis Post-Dispatch.
Vredeveld lives with her husband, Eric Shultis, also an artist, in Alton, IL. They have two children – Arlo Shultis, a classical percussionist, and Zora Vredeveld, a performing artist.