By Jolee Keplinger | June 11, 2020
Principia Center for Sustainability
Special Projects Officer
On the top of the science center above the Information Technology Department is a hidden gem that has existed for just a few years. It's an excellent place to relax, use your green thumb, and support campus-grown food.
History
The garden was started by Principia alumnus Jeff Lewis. This idea sprung up after Jeff participated in the Urban Harvest STL internship program. Urban Harvest STL is a St. Louis organization that works to provide fresh produce to communities that are food insecure. In other words, it benefits those who that have little or no access to fresh produce.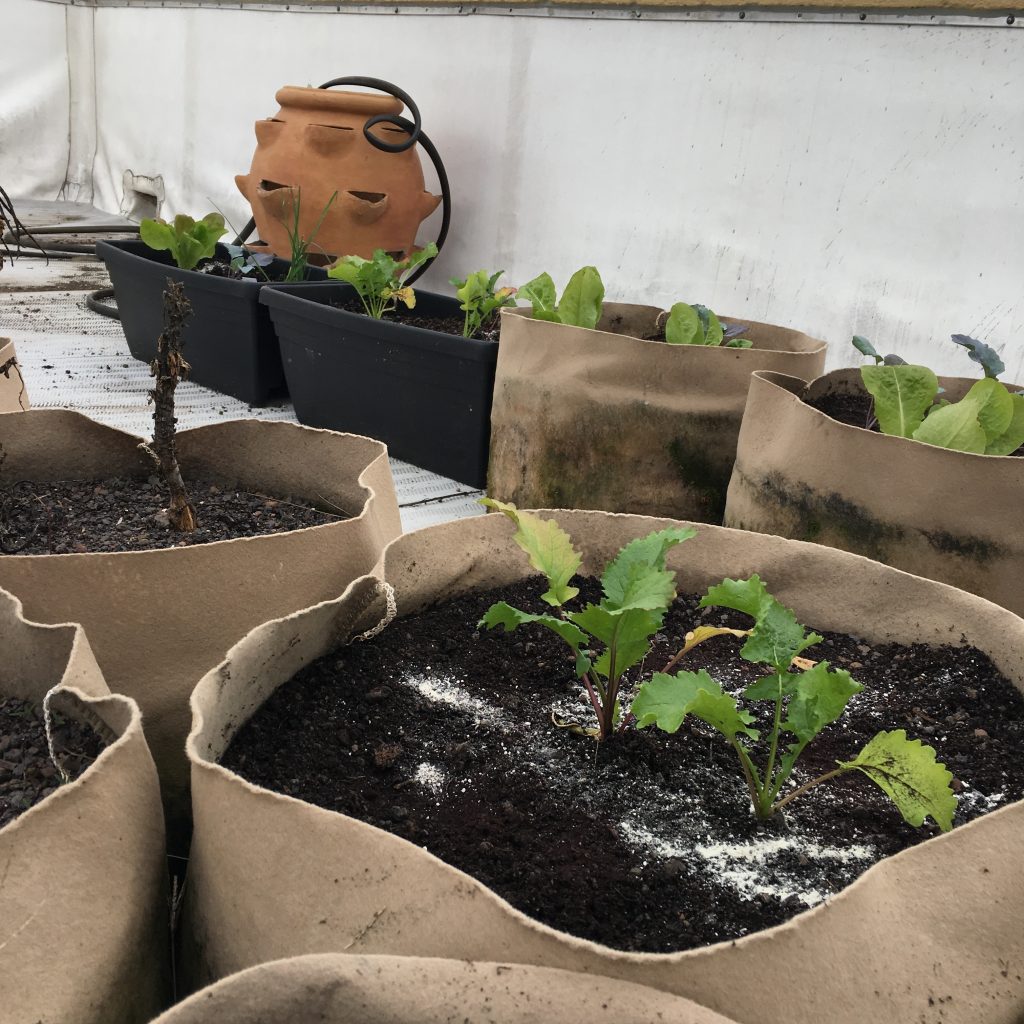 Jeff was part of the first class of interns, and stayed on for a second growing season. While he was participating in the program, he was also developing a plan to build a smaller version of Urban Harvest's food roof on campus. After lots of research and discussions with on campus stakeholders, he obtained the necessary approval to transform rooftop space. If it wasn't for the internship at Urban Harvest, Jeff probably would have never decided to establish a green roof on campus.
The Capstone Project Lives On
After Jeff graduated in 2018, other members of the Principia College community have stepped up and kept the roof green. Currently, the green roof is most frequently used by Carly Hendrickson, the College's administrative assistant. Carly had been interested in gardening for many years, and also enjoys gardening at her house in St. Charles, MO. She's grown tomatoes, basil, rosemary, mint potatoes, kale, kohlrabi, red cabbage, and leeks.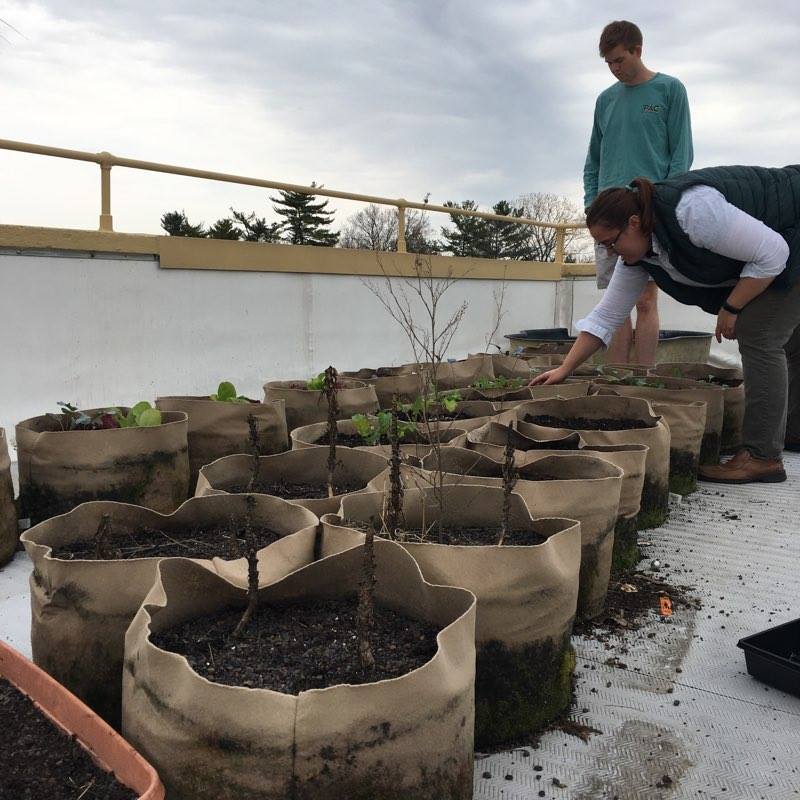 So far, the produce grown on the green roof has gone to a small group of people, including summer research assistants, professor of sustainability Dr. Karen Eckert, members of the Sustainability Club, and Carly herself.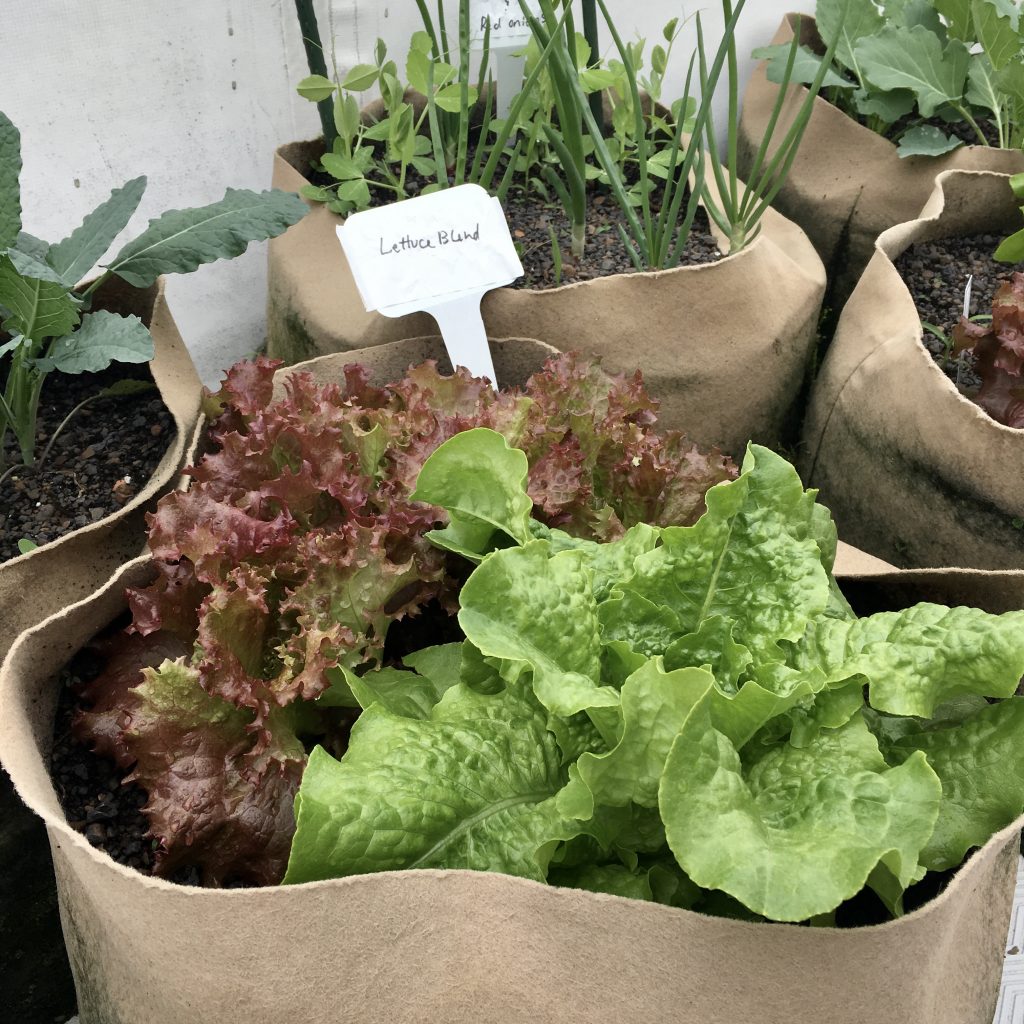 In addition to Carly, The Sustainability Club also utilizes the space on occasion. The Club has held rooftop garden parties during the spring, and has also created fresh salads with the roof's abundant leafy greens.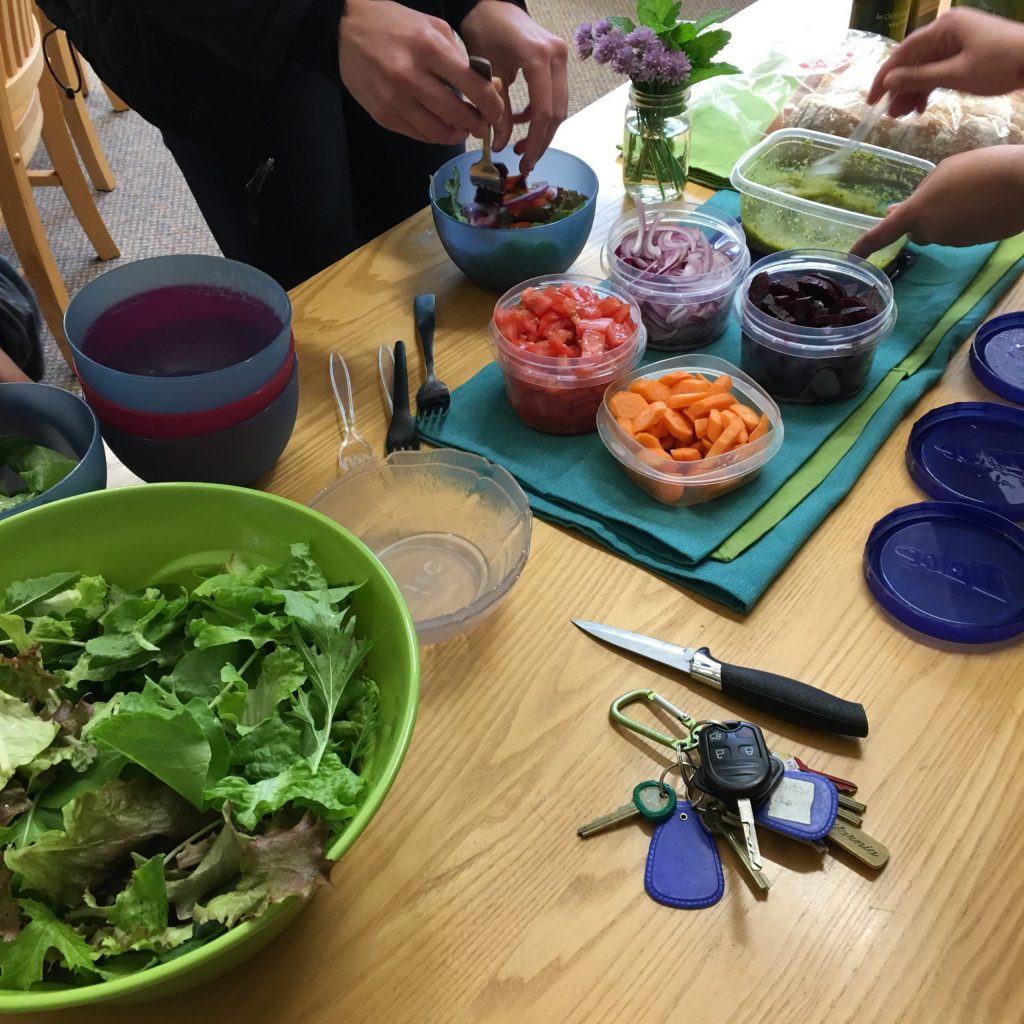 Most Recent Activities
The spring 2020 semester did not unfold as planned due to COVID-19 complications, but the green roof did produce a small harvest. This harvest wasn't the usual variety of leafy greens and herbs though. Due to restrictions on campus, Carly wasn't able to consistently work on campus and visit the roof. Fortunately, she planted a few pots of tulips earlier in the semester. In April, the flowers were able to be harvested. Since I still had access to the Science Center as a Post-Graduate Teaching Intern, I was able to harvest and distribute the tulips.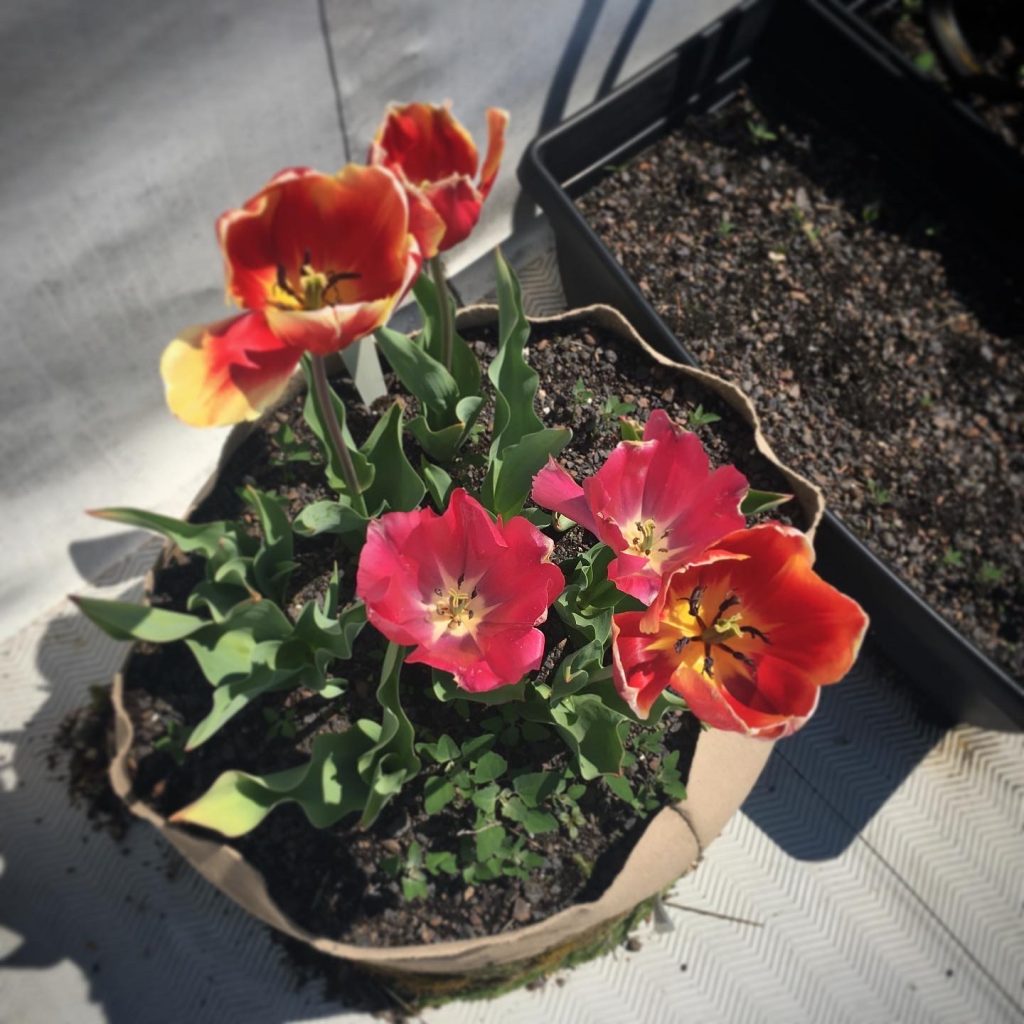 Future Plans
Once campus returns to a more normal state, the Center for Sustainability hopes to revive the rooftop garden, and continue to maintain this campus-grown food space. If you will be on campus in the future, and would like to get involved, please contact Dr. Karen Eckert, the Directer of the Center for Sustainability. To learn more about Principia College's sustainable food scene, you can visit the Center's new website!