By Jolee Keplinger | June 14, 2020
Principia Center for Sustainability
Special Projects Officer
This healthy & tasty recipe was submitted by community member Pam Fox, who works part time at Principia College's C-Store. Pam is a plant-based food enthusiast who often shares her favorite recipes with me. Recently, she sent me an oat bar recipe which I made shortly after settling in for summer in my hometown of Tallahassee, Florida. Although I'm busy balancing three jobs and a nutrition course, I always make time for creativity in the kitchen. I specifically made these bars to take with me as a snack for my work at Browns Kitchen, a local gourmet kitchen shop!
Modified Oat Bar Recipe
Prep time: 20 minutes | Cook time: 20 minutes | Makes 12 bars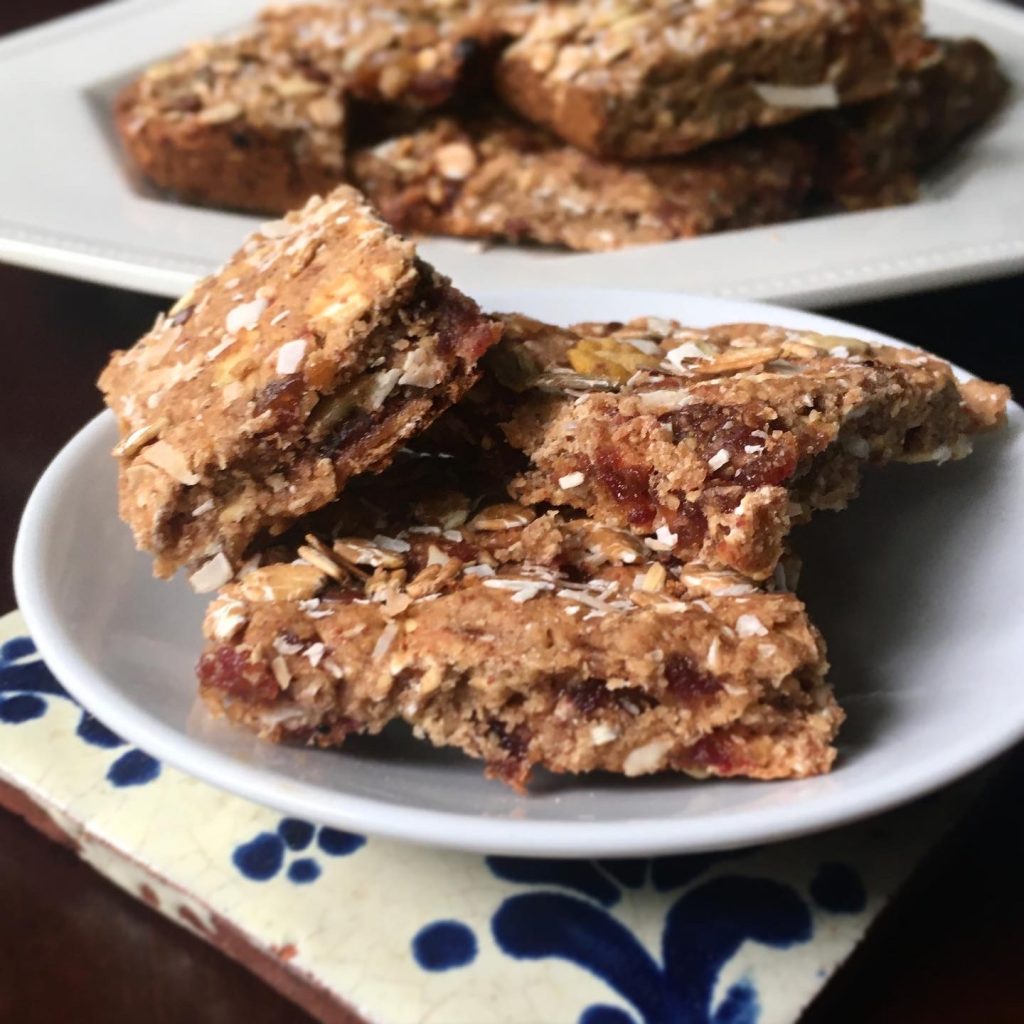 Ingredients
2/3 cup chopped pitted dates (reserve 1/3 cup)
1/2 cup water
2 tbsp nut or seed butter (I used almond butter)
1 1/4 cup quick oats
1/2 cup flour of choice (I used arrowroot flour)
1/2 tsp cinnamon
1/4 cup dried fruit of choice (such as cherries, apricot, prunes, etc.)
1/4 cup add-ins of choice (such as chocolate chips, coconut flakes, seeds, or nuts)
Optional Ingredients
1 tsp ginger powder
1 1/2 tsp maca powder
Fresh ground nutmeg to taste
Notes: I used dates as my dried fruit of choice since I did not have others on hand. My add-ins were unsweetened coconut flakes and pumpkin seeds.
Directions
Preheat oven to 375o.
Place 1/3 cup of chopped dates and water into a blender and process until smooth. Add the nut butter, process again, and set aside.
In a medium bowl combine the remaining ingredients, except the reserved dates, dried fruit of choice, and add-ins.
Add the mixture from the blender and the remaining dates, dried fruit and add-ins of choice and mix with a spoon.
Spread mixture into an 8 x 8 baking pan and either spray with oil or line with parchment paper. Bake until firm and lightly brown around the edges, 18-20 minutes.
Cool in the pan, then loosen edges and invert entire pan over a flat platter. (If using parchment paper, pull the bars out of the pan using the paper edges and place on a cooling rack).
Cut into about 12 bars & enjoy!
Tips: I store the in the refrigerator to keep them fresh longer. They taste best reheated slightly in a toaster oven. You can also crumble them up and sprinkle on top of yogurt or eat them like cereal with milk.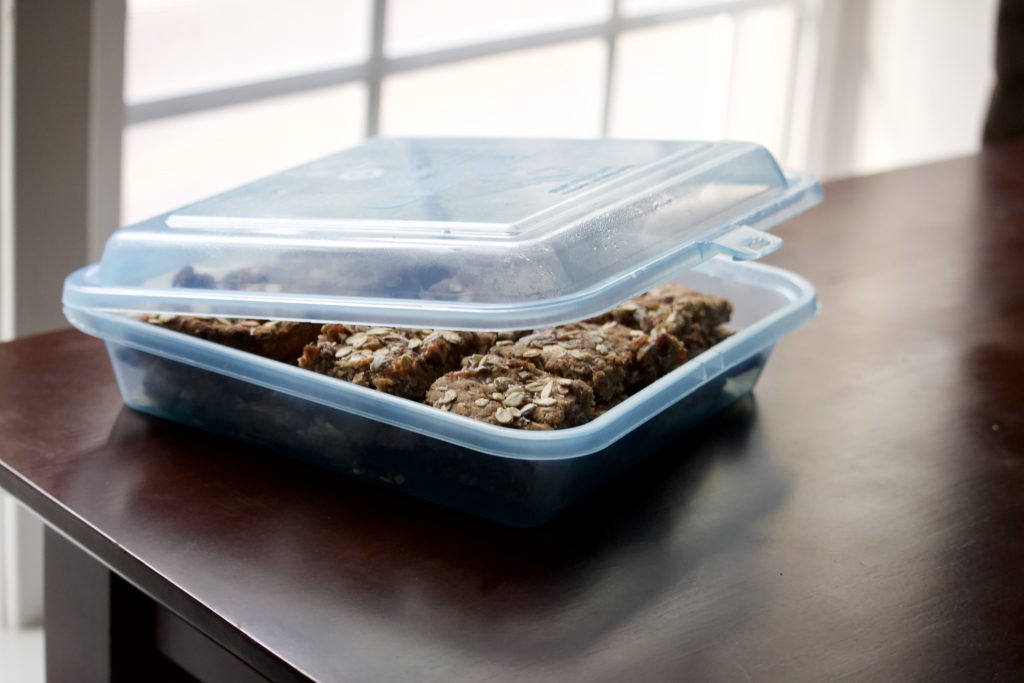 Fun Fact: 100% Plant-Based Ingredients!
What I love about this recipe is that it's completely plant-based, so it's perfect for those who follow a plant-forward and vegan diets. Plant-based styles of eating are often less ecologically intensive when compared to the Standard American Diet. This is because plant-based foods require fewer resources to produce (in many cases) versus animal products which are often highly resource intensive and polluting (especially when produced industrially).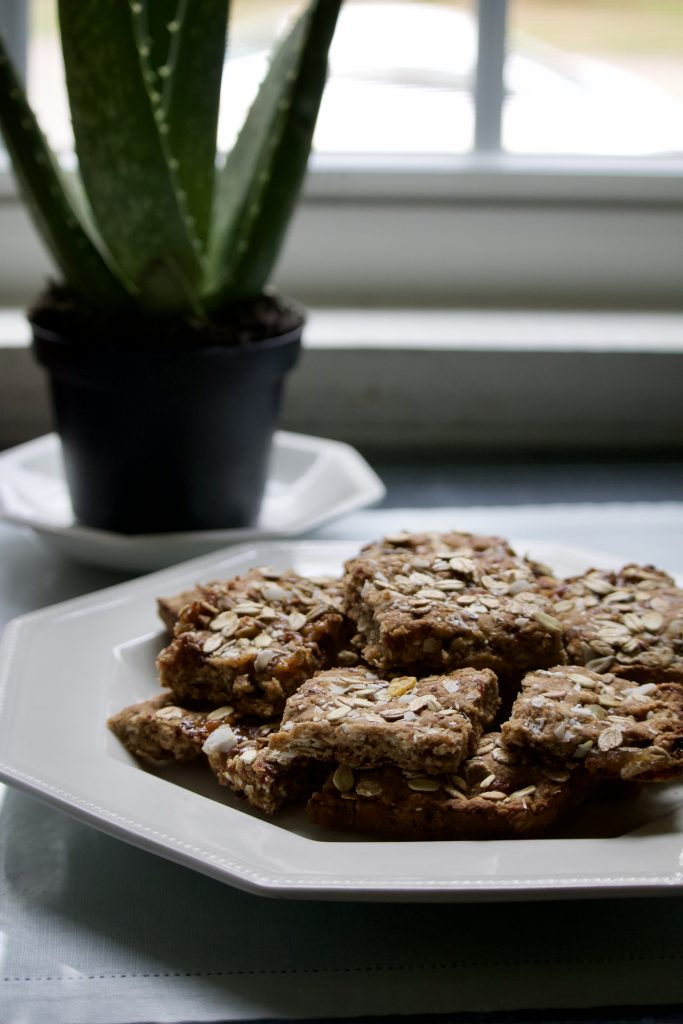 Now, to get specific, not all plant-based foods are good. For instance, refined sugar, which is plant-derived, is definitely a food you want to avoid for both environmental and health reasons. Below are some reasons why I prefer to avoid refined sugars. To satisfy my sweet tooth, I replace refined sugars with natural and eco-friendly foods such as dried dates.
Opt for Organic
Since I am now 90% in control of my food intake, I've made a point to purchase mainly organic ingredients. It can be more expensive, but I've been purchasing many in bulk at Costco so I end up saving more than I would at the typical grocery store. I also like to purchase smaller amounts organic products at Farmer's Markets, Trader Joe's and Aldi. (Although I don't enjoy shopping at Walmart, I'll admit that they do have a selection of affordable organic ingredients as well.)
I opt for mostly organic ingredients because they are often more environmentally friendly than conventionally grown or raised foods. I also do not like the idea of harsh chemicals being sprayed on my food, and not knowing what chemicals I am consuming. Organic food is not always completely chemical-free, but it's a widely available option for promoting optimal environmental and human health.
Sustainable Sugar? Switch from Cane Sugar to Dates!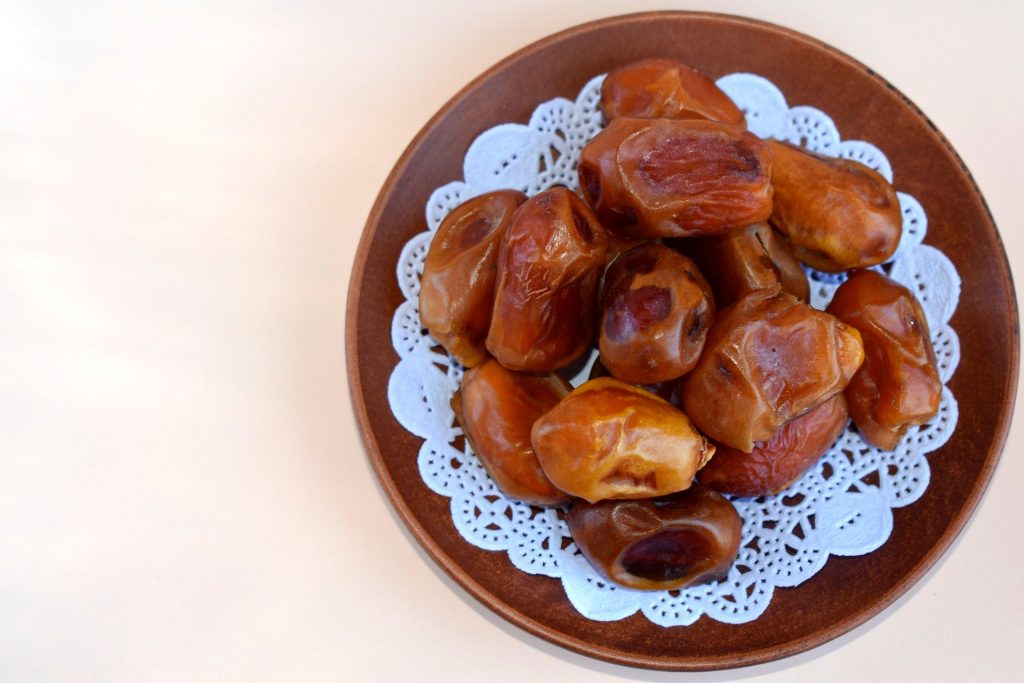 Did you know that sugar cane production is a major environmental catastrophe in Florida? Click here for the article to learn more (Tampa Bay Times).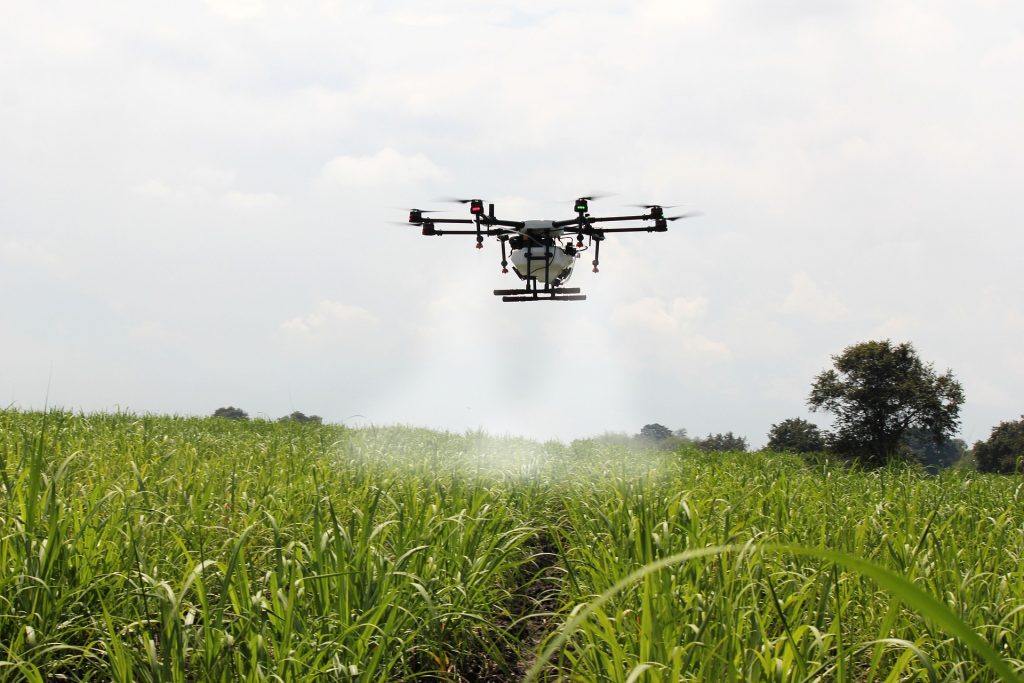 Have you always dreamed of seeing the Great Barrier Reef? Unfortunately, sugar farms in Australia are contributing to the reef's decline. Waters around the reefs suffer from effluents, pesticides, and sediment from sugar farms, in addition to the wetlands that have been cleared. Read more at thought.co.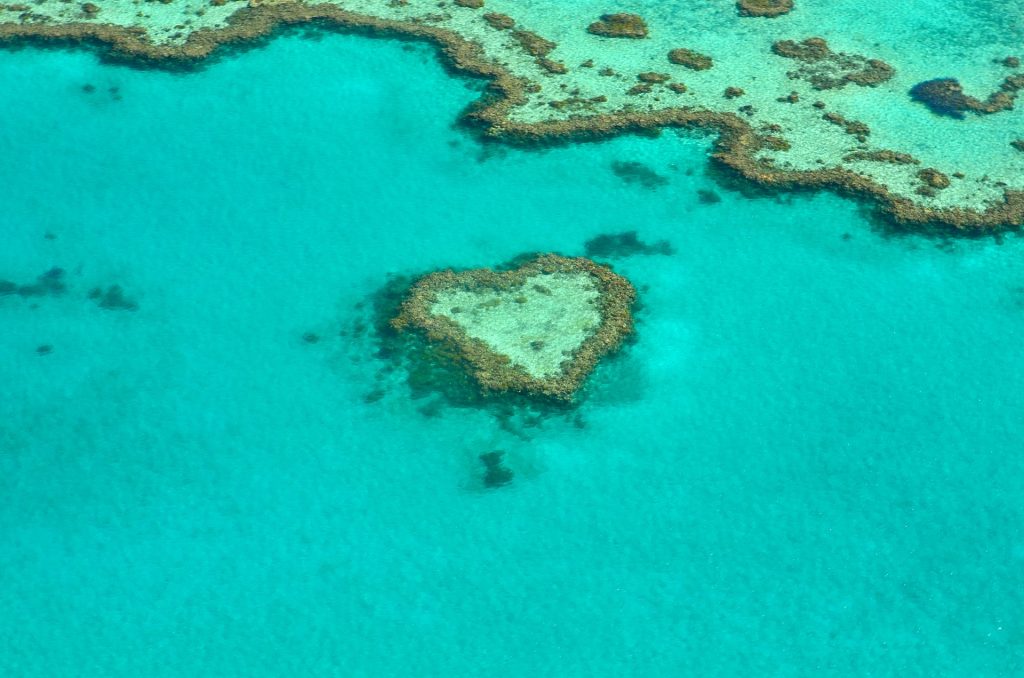 You have the power to make a difference! You can skip the refined sugar and use dates to satisfy your sweet tooth. Dates contain plenty of nutrients, fiber and antioxidants. They make delicious stand-alone sweet treats, and are incredibly versatile ingredients. Date sugar, made from finely chopped dehydrated dates, is a great option if you are looking for a sweetener (similar to cane sugar) that has gone through minimal processing.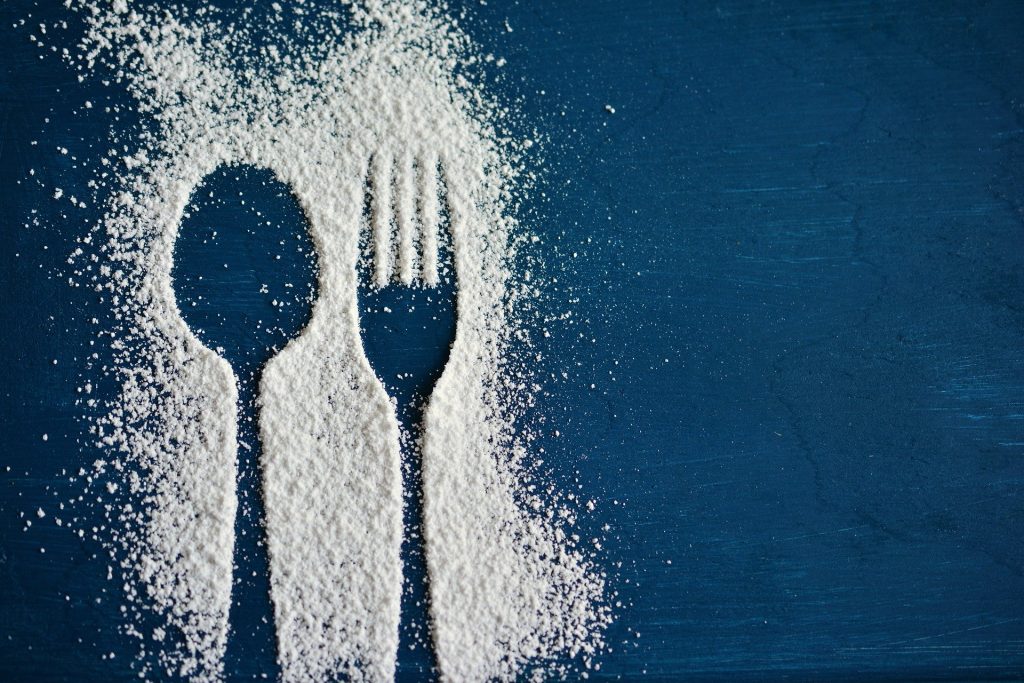 In contrast, refined sugars are considered empty calories since they contain virtually no vitamins, minerals, protein, fat, fiber, or other beneficial compounds. Nutrient-dense foods are both energizing and satisfying, so it makes sense to replace refined sugars with naturally sweet and nutrient-dense whole foods (like dried dates)!
Sustainability Spotlight
Most dates are grown in Egypt or Saudi Arabia, and properly managed and well-tended date trees can live up to 150 years! The trees can withstand long periods of drought under high temperatures, but do require large amounts of water. Despite the high water footprint, many date farmers in traditional production areas use sustainable practices such as natural fertilizers, cover crops, and intercropping-often with other fruits, vegetables and pasture (Foodprint.org).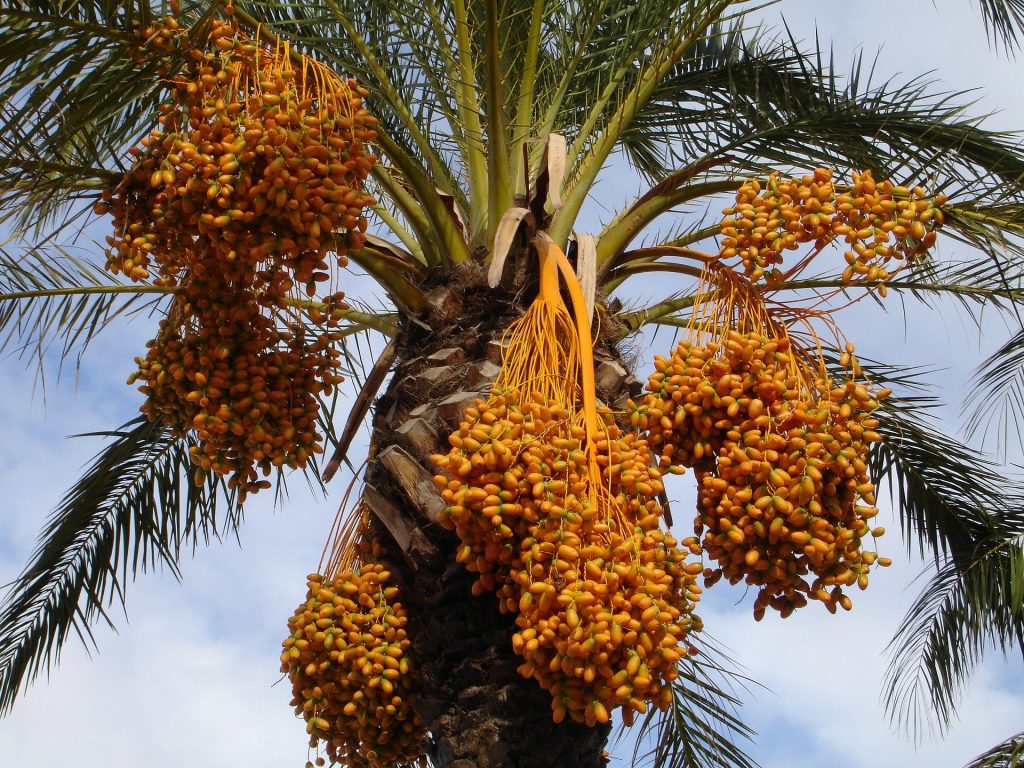 Ecological Lens: Date palm groves are important environmental niches for local wildlife and play a central role in the desert ecological system.
Date palms have been effective for the control of desertification and land reclamation in the Arabian Peninsula.
Locavore Lens: Since date sugar is mostly produced in North Africa and the Middle East, finding locally produced varieties may be difficult for American consumers. To help offset the food miles, you can look for organic options. This ensures that no harmful pesticides or other chemicals were used during production.
If you want a challenge, you can buy some whole organic dates and make your own!
If you make the oat bar recipe and would like to share your thoughts or modifications, please respond in the comments section! Thank you for reading. You may suggest future article ideas as well. Happy baking!