Mac and cheese is one of the most popular side dishes at Prin. Mac and cheese is a side dish is one I've always loved but unfortunately, the cheese we enjoy eating may come with a high environmental cost. (Click to learn more.)
I browsed through quite a few recipes online and decided to test this one out. I selected this one because it's made completely from scratch with whole/natural ingredients.
I've been sampling a lot of vegan cheeses so I wanted to see if a cheesy texture and flavor could be achieved without relying on processed cheese substitutes (such as microwaving a bowl of pasta with with Daiya cheese).
The 5 minute "cheese" recipe I used contained the following ingredients:
White beans, unsweetened almond milk, nutritional yeast, salt, garlic powder, apple cider vinegar, and olive oil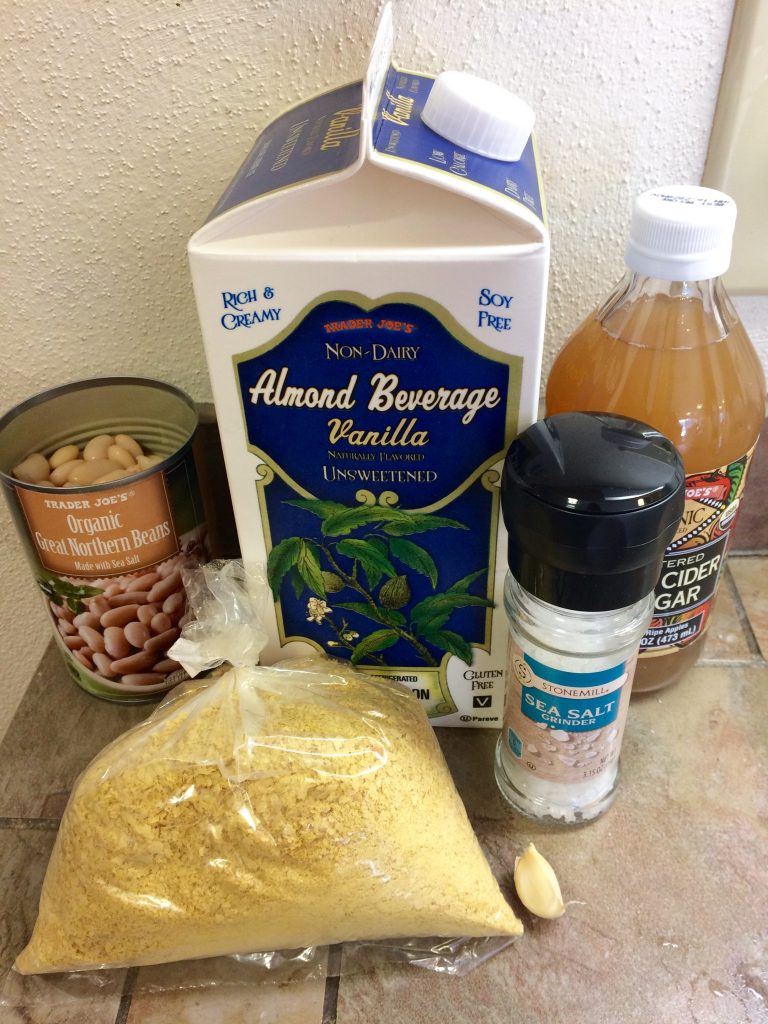 I blended the ingredients, heated the mixture on the stove, and poured it over pasta. (To add some additional color and texture, I sautéed tomatoes and kale in olive oil and mixed it into the pasta.)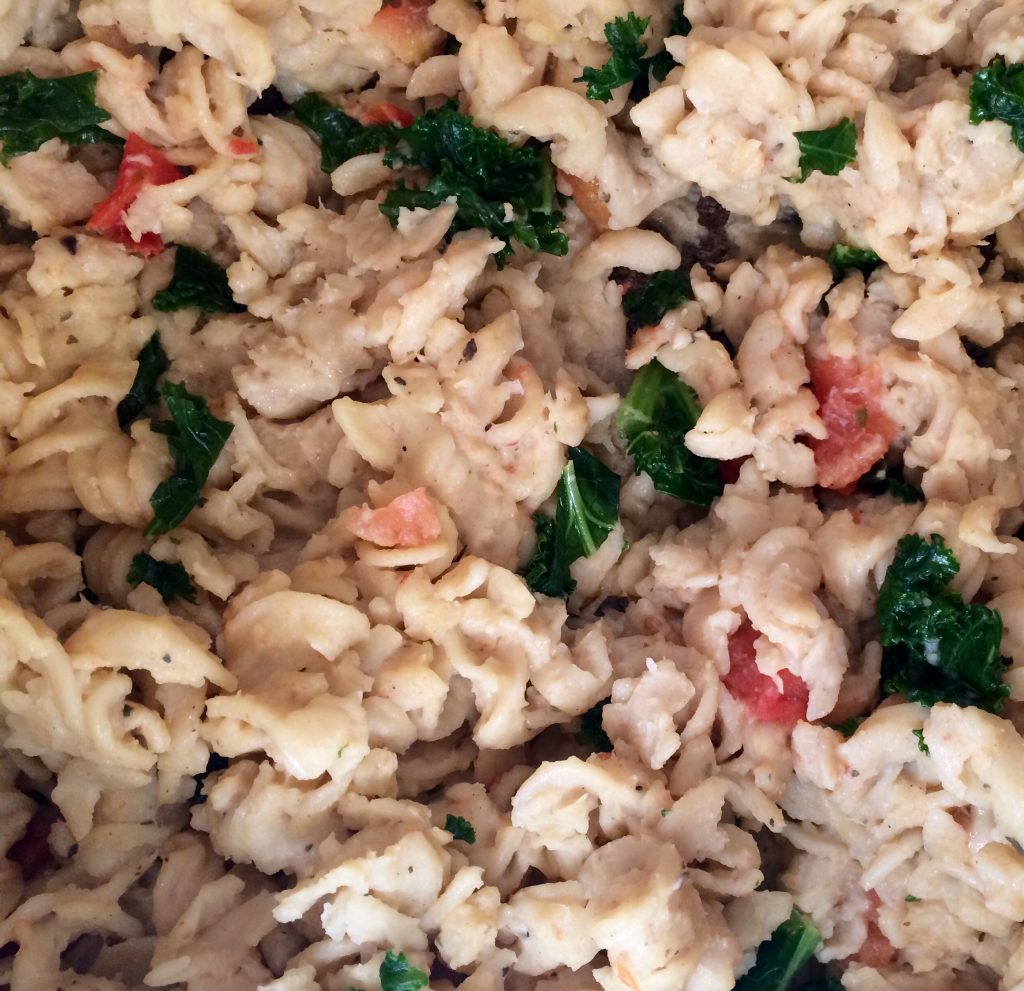 It wouldn't mistake this recipe for traditional mac and cheese due to the difference in flavor and texture, but overall, it was very good. It tasted fresher, lighter and healthier.
Student Feedback
Brandon Robles: Immediately he said "it needs something". He suggested adding some Daiya Jalapeño "cheese". I added the "cheese", melted it in the microwave, and it was "way better".
Marygrace Kinuthia: I added extra olive oil, salt, and Daiya mixed shredded "cheese" to the next sample. Here's the reaction I got: "This is vegan?! I really like it!" She gave it a 10/10.
Version 2
Here's simpler version for busy college students. All you need is pasta and a cheese alternative such as Daiya.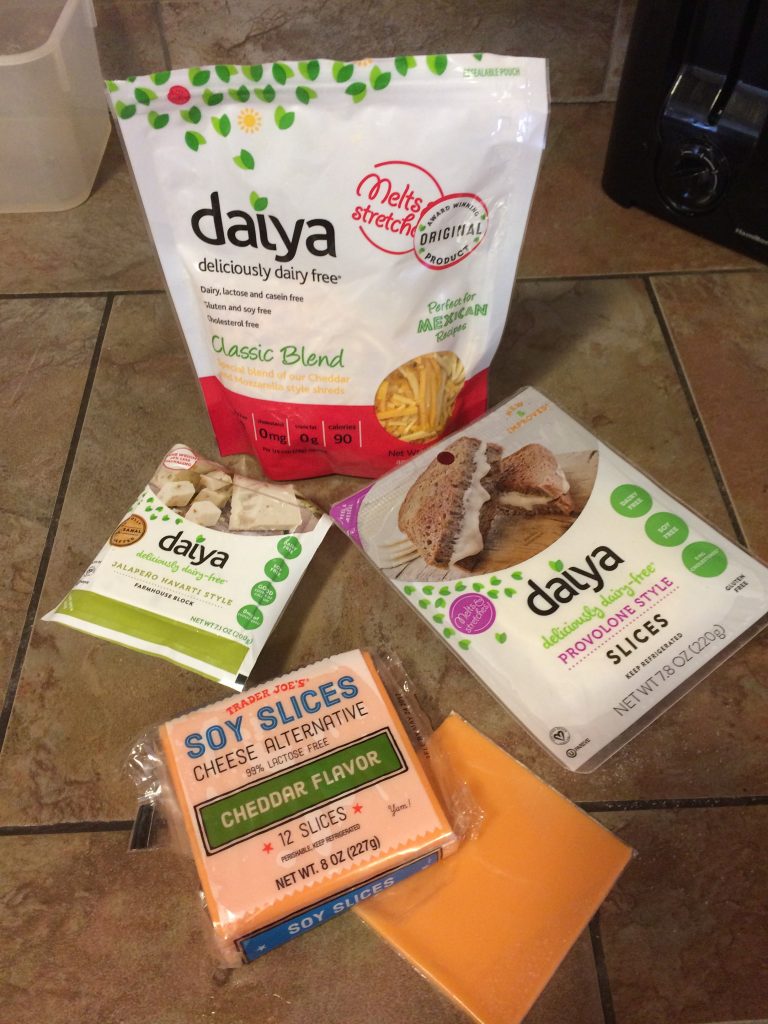 Just cook the pasta and mix in the "cheese" until melted and evenly spread.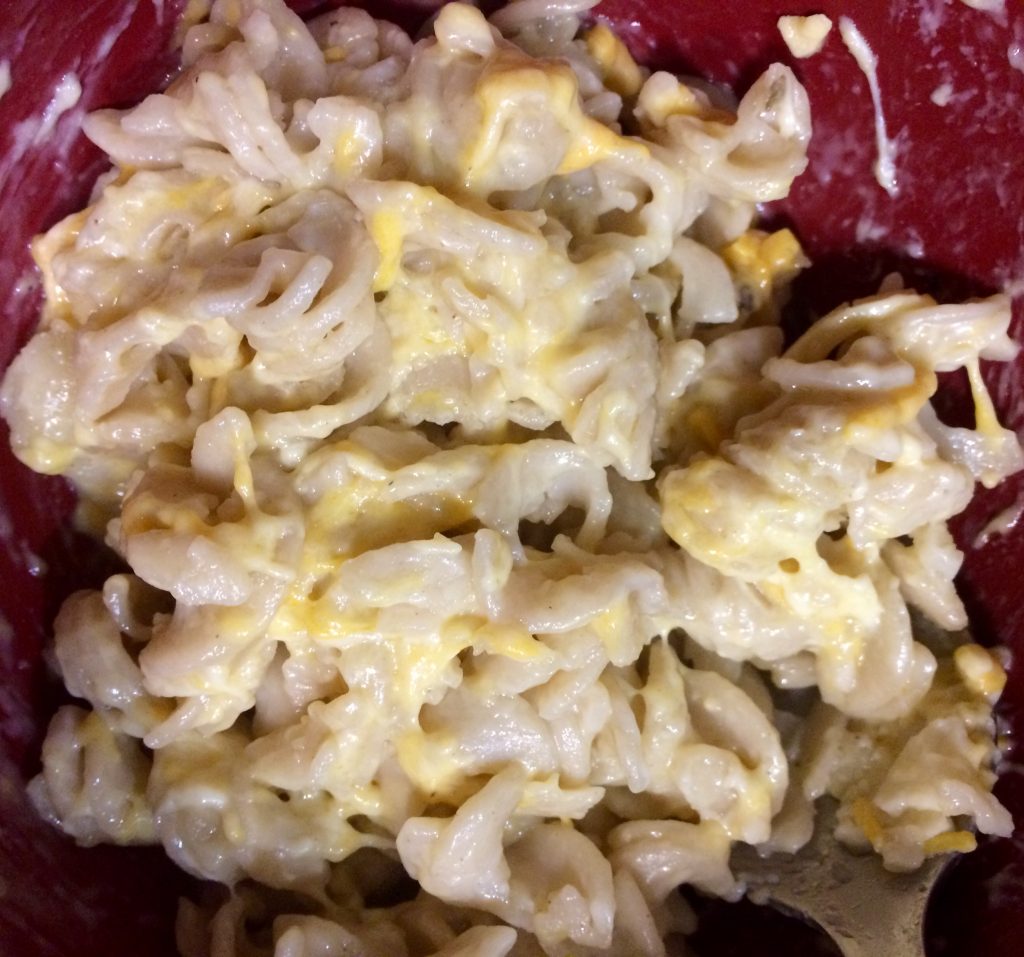 Student Feedback
Afton Leslie (visiting student)
"It's thick, creamy, and tastes like real cheese! I'd much rather eat this than the dairy version. I want to give it a 10/10 but I'm vegan so that's probably not fair so I'll give it a 9/10. I love how there's no milky/fatty aftertaste. I feel fantastic after eating this!"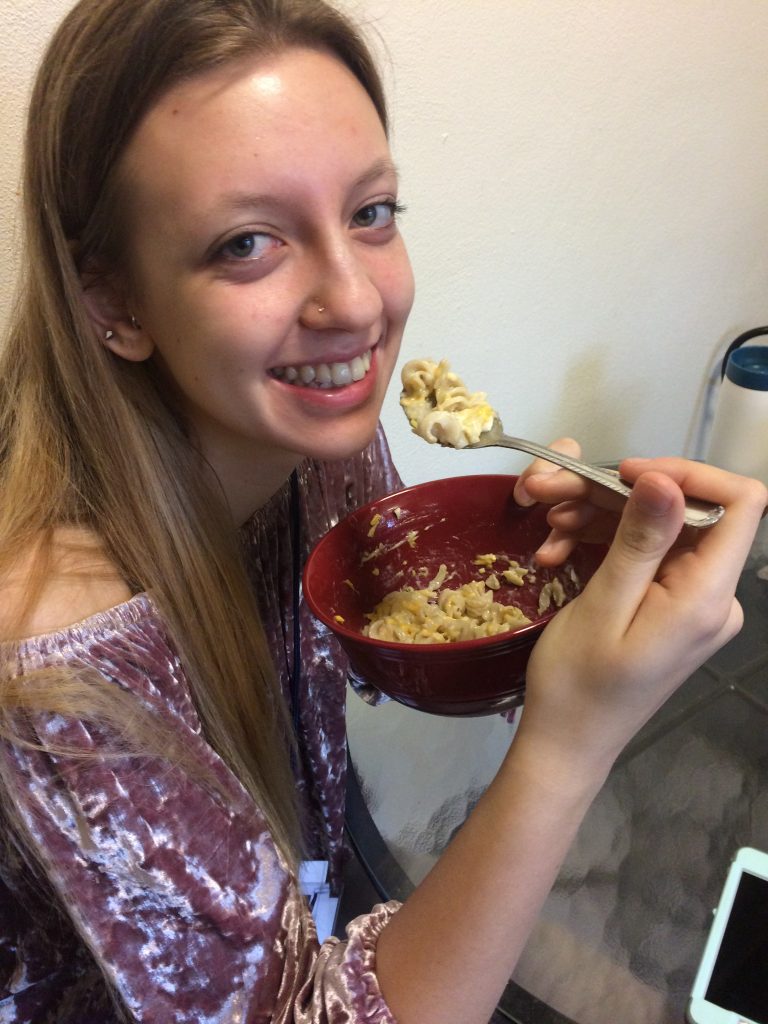 "Yum! It's really cheese-like. It's good! I like the spice from the Daiya Jalapeño Havarti because I usually put saracha on my mac. I normally don't eat much mac and cheese but I'd go for this if it was in the dining hall. I feel like I'd feel better afterward (as opposed to eating the traditional version). I just really love pasta!"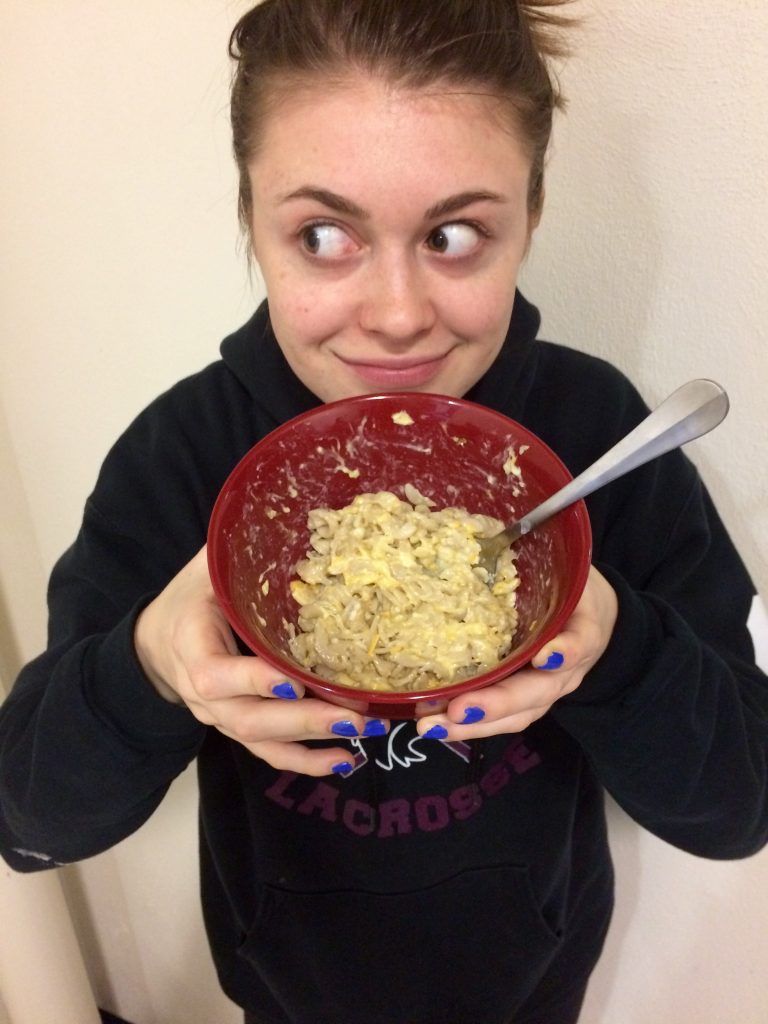 Vanessa Ramirez Jasso 7.5/10
"I like it! I'd eat this if it was an option here."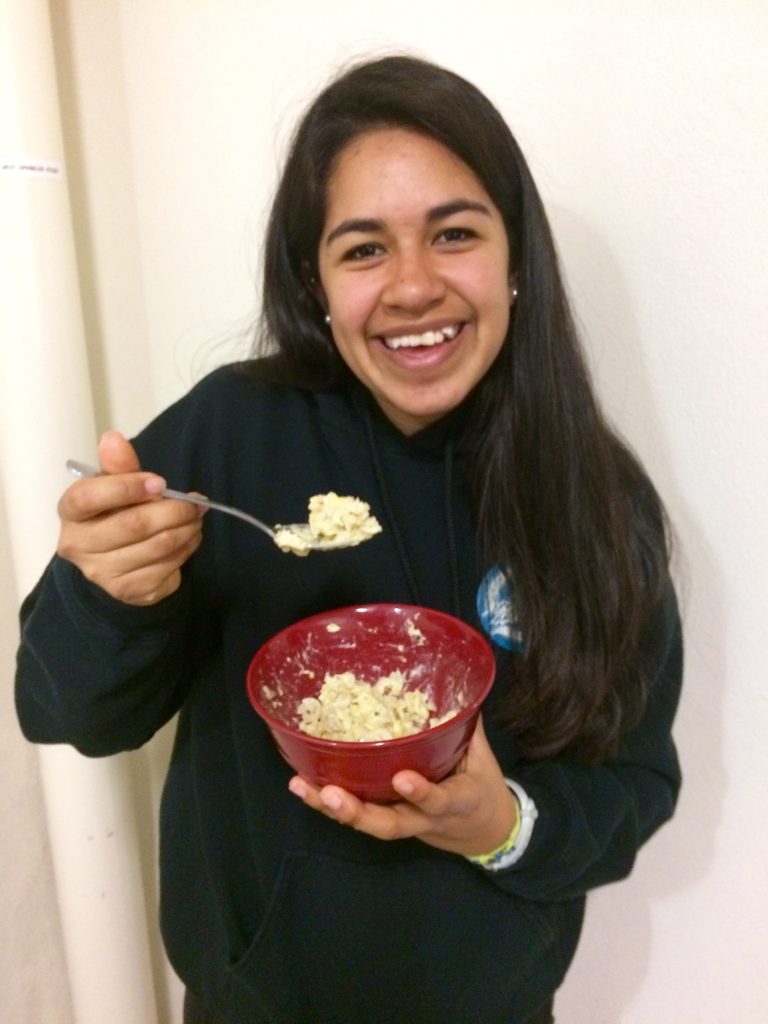 "It's a little spicy but it's delicious!"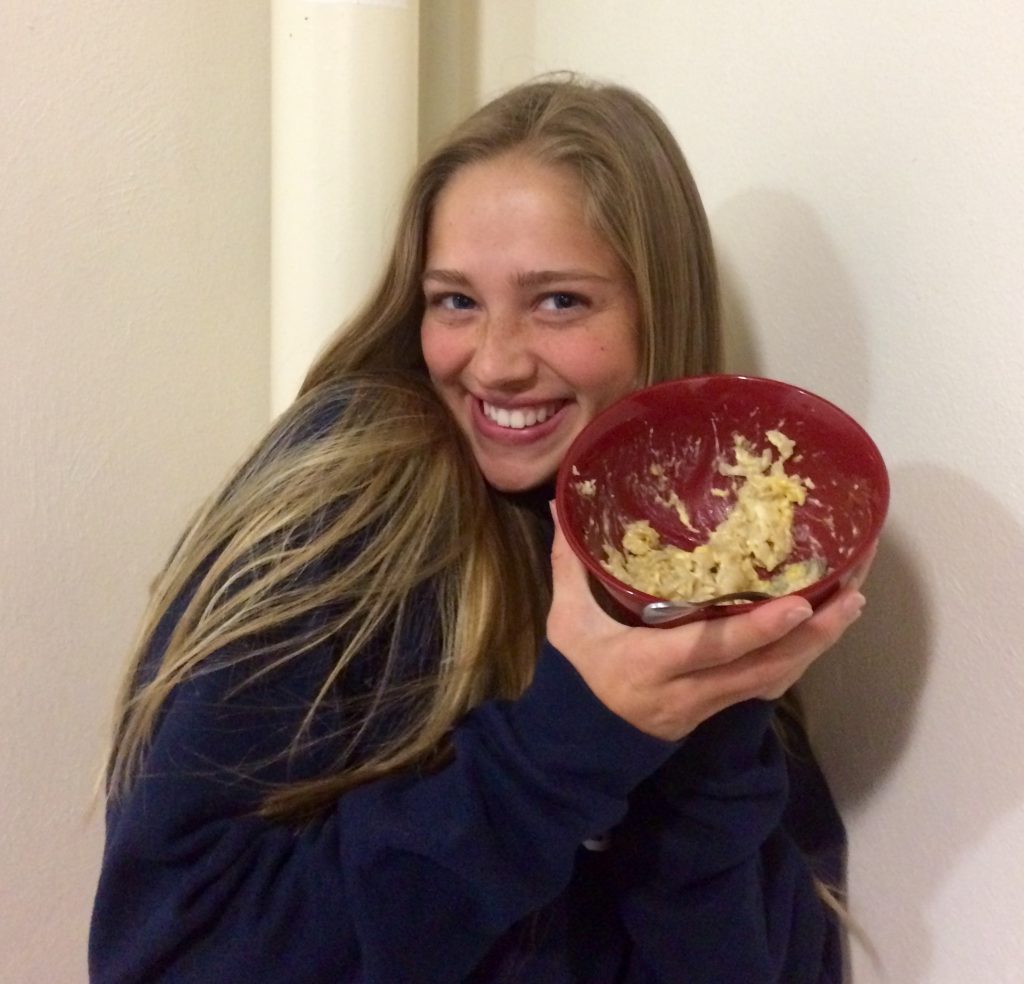 Prin DIY(s):
Purchase pasta from Dining Services and Daiya cheddar "cheese" from the C-Store. Add the desired amount of "cheese" and microwave until melted.
Purchase the boxed Daiya kit from the C-Store!