Academic Peer Mentors (AMP)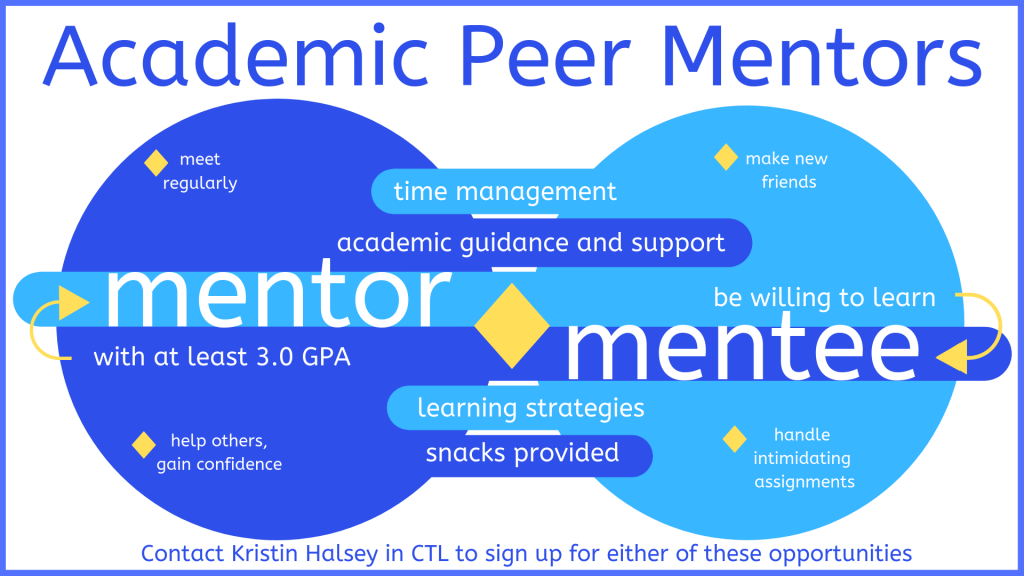 PEER MENTOR JOB DESCRIPTION
The Principia peer mentorship program offers students the opportunity to support a mentee (a student who has expressed interest in peer support) academically. Student mentors will meet with their mentee at least twice a month and attend workshops and/or seminars geared towards supporting their growth as a mentor.   Being a mentor requires a one-semester commitment.
Duties/Responsibilities
Provide answers to mentee's questions and/or direct mentee to the right sources of information when necessary.
Inform mentee about the different leadership, community service, and other learning opportunities on campus and beyond the classroom.
Attend the Mentor Learning Community workshops and activities sponsored by the Center for Teaching and Learning twice per month.
Meet mentee a minimum of six hours per semester.
Help mentee develop time management practices, study techniques, or other skills needed to support academic achievement.
By the end of their time as a mentor, students should have a thorough and refined understanding of how to be an effective mentor and how these skills translate into other areas of life. They will receive points that they can use towards the Leadership Certificate, and they will receive a certificate of completion from the Center for Teaching and Learning.
Qualifications
To be a peer mentor, one must have a cumulative GPA of 3.0 or greater. If the mentor's GPA falls below the 3.0 range, he or she will be asked to step down as a mentor. Students who have been at Principia for at least two years are preferred, but students with one year of experience and a cumulative GPA of 3.3 or greater will be considered. However, if the cumulative GPA of a mentor with only one year of college experience drops below a 3.3, his or her participation as a mentor will be reevaluated.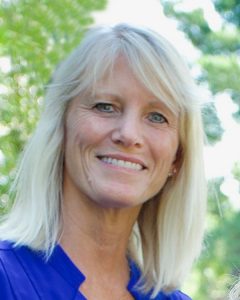 Interested in becoming a mentor?

Interested in finding a mentor?
Use the chat below or email Kristin.
Do I qualify to be a peer mentor?
Cumulative GPA of 3.0 or higher?
Interest in helping peers succeed?